Shaping the Weathering Rock | Clay as Material, Object and Space
M.Arch Fall 2021 | By Negar Adibpour | Thesis Instructor: Fabrizio Gallanti
As part of ongoing personal studies in utilitarian and sculptural ceramics, the project studies the potentials of clay as a material to inform architectural design strategies and processes. Specific properties of clay are used as the generative force in a form-finding
process, targeting lighting and connectivity in a series of inhabitable sculptures. Studies in clay modeling stretched between systems of assembly and the addition of mass to a focus on carving, excavation and reduction. Representational methods were also
derived directly from the physical models in an attempt to better understand the possibilities that designing architectural spaces with clay provides.
The final project is an excavated architecture in a sandstone cliff facing the town of Gallina in Northwestern New Mexico - this seeks to translate the carving process and typology of spaces developed through the studies. The highly compressed soft sandstone formation of this region's cliffs makes them the perfect site for carving out arched tunnel interiors without heavy machinery, with simple hand tools. Through three interconnected tunnels that span from the Northern edge of the cliff to the South, the space will be home to ceramic remnants found from the ancestral pueblos of the Gallina region. The project aims to physically and temporally take the visitors into the
history of the area, its settlers and the geological formation of its sandstone cliffs by allowing them to experience the landscape from within rather than observing it from outside.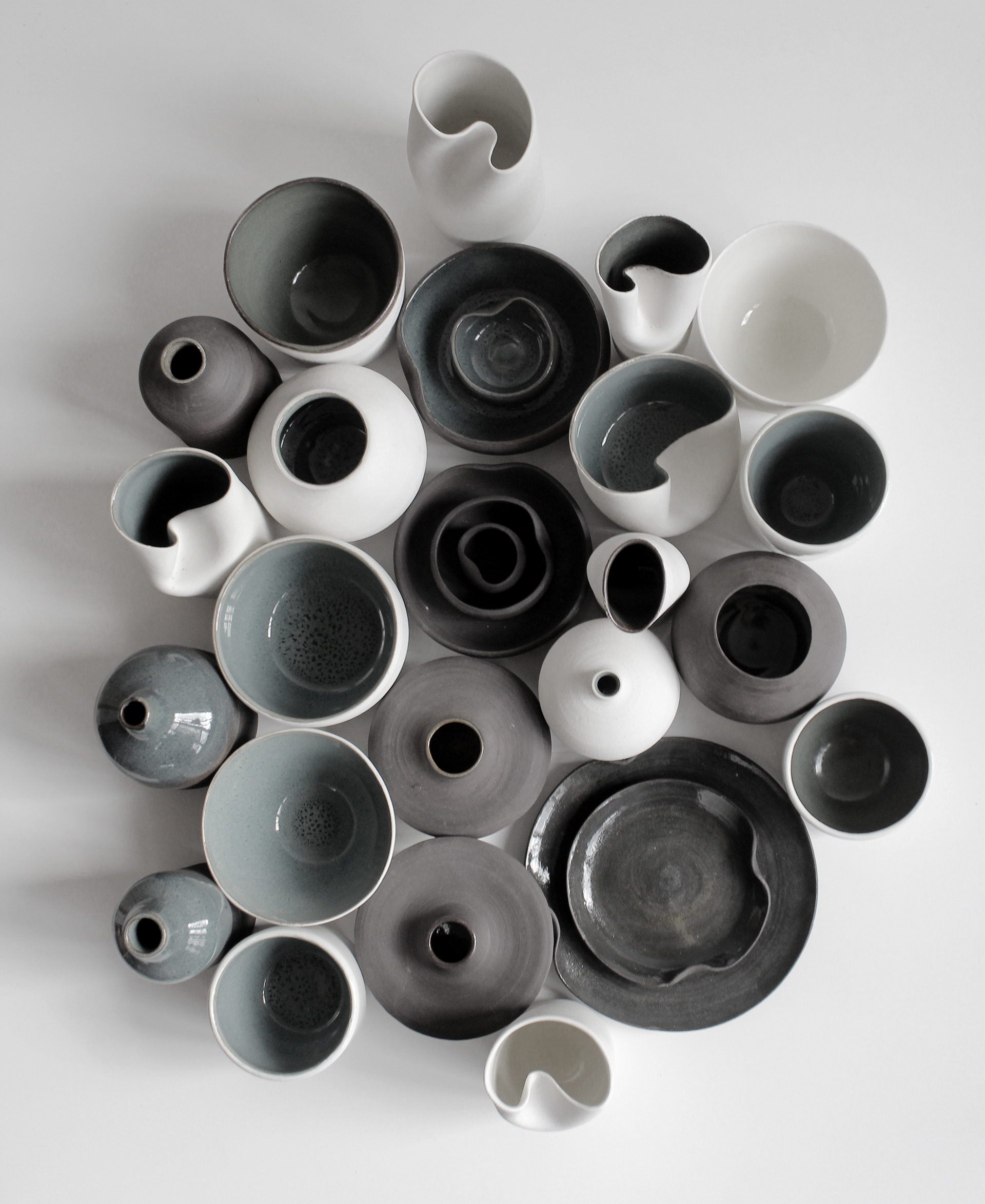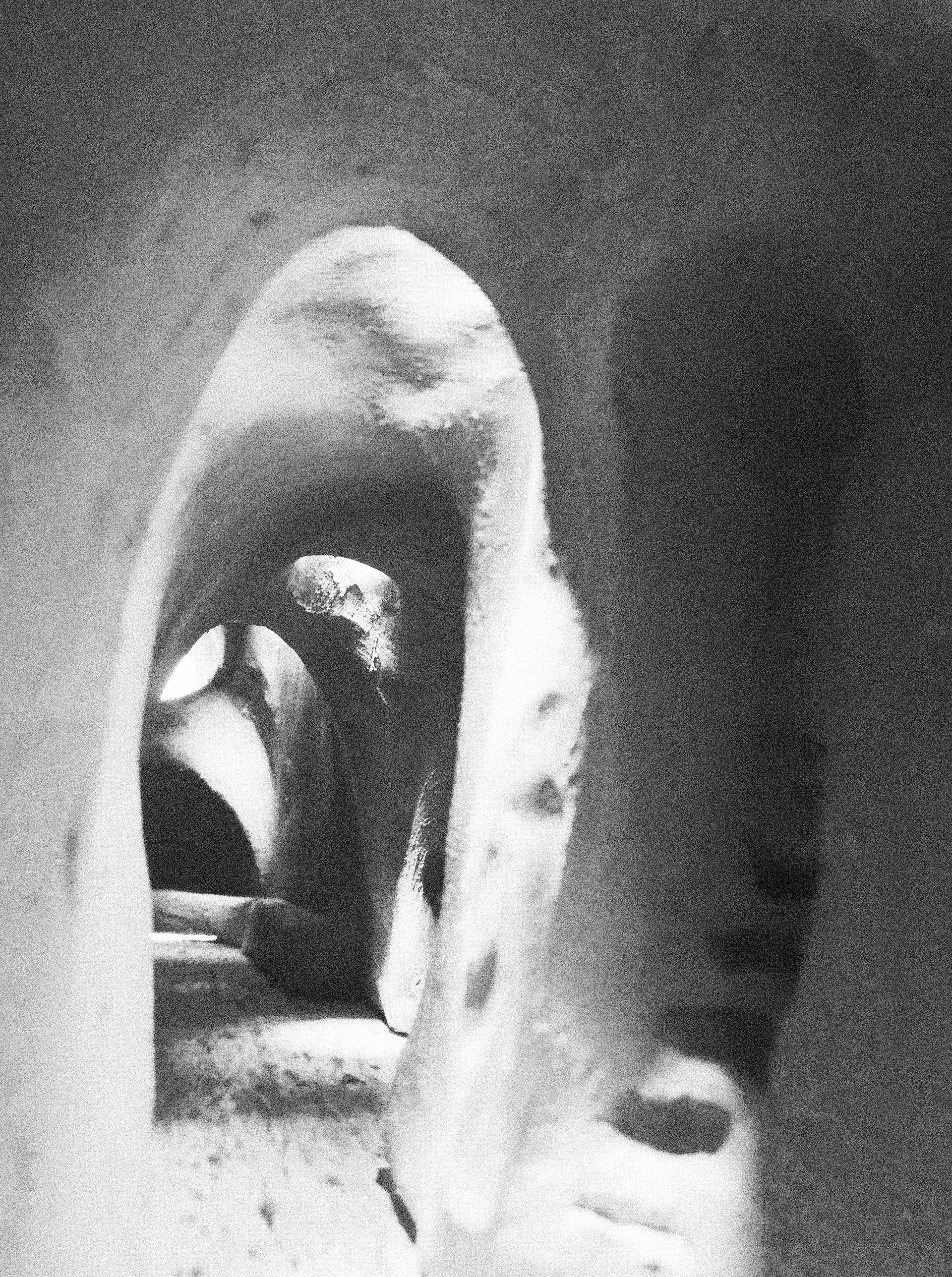 FIRST ROUND OF FORMAL EXPLORATIONS | ASSEMBLY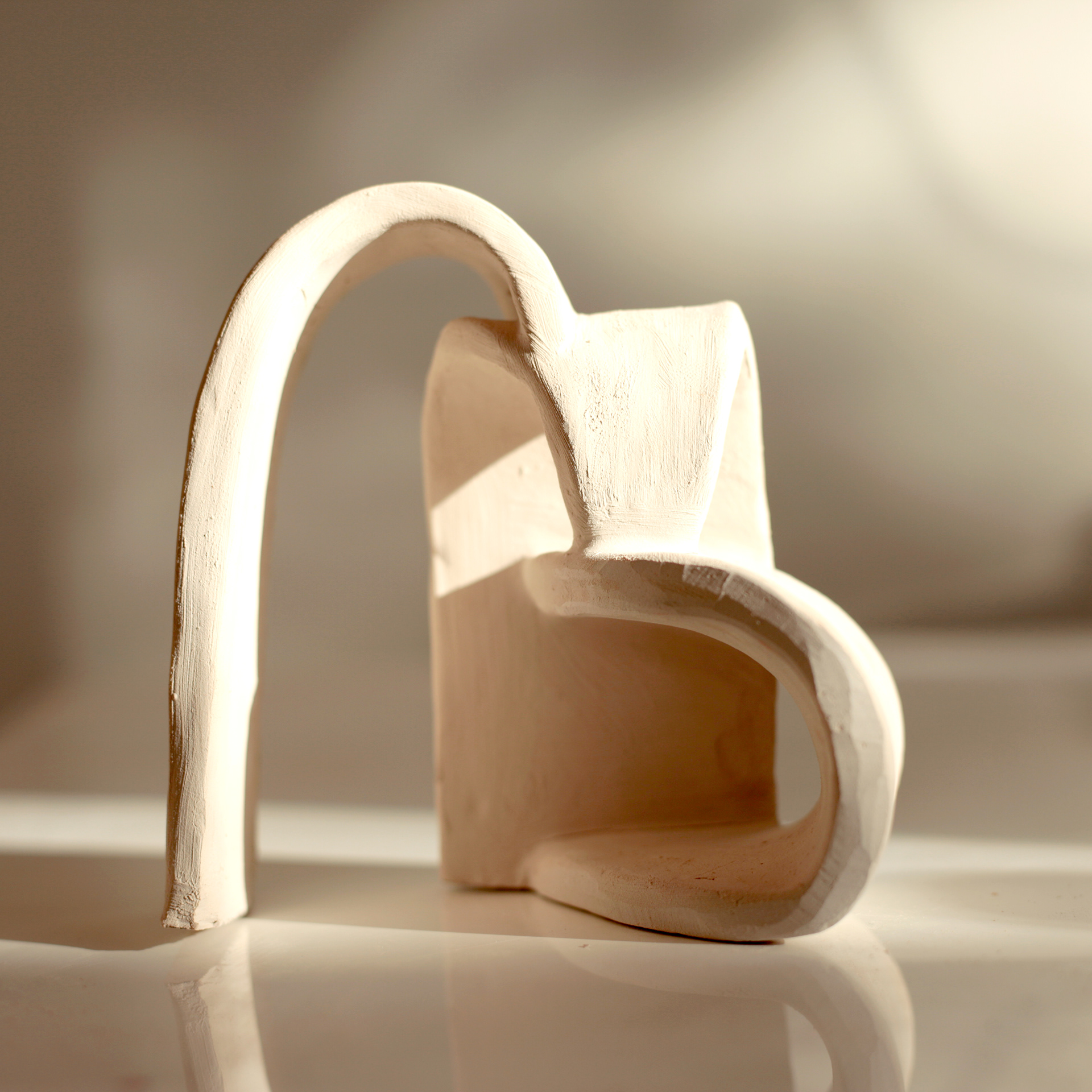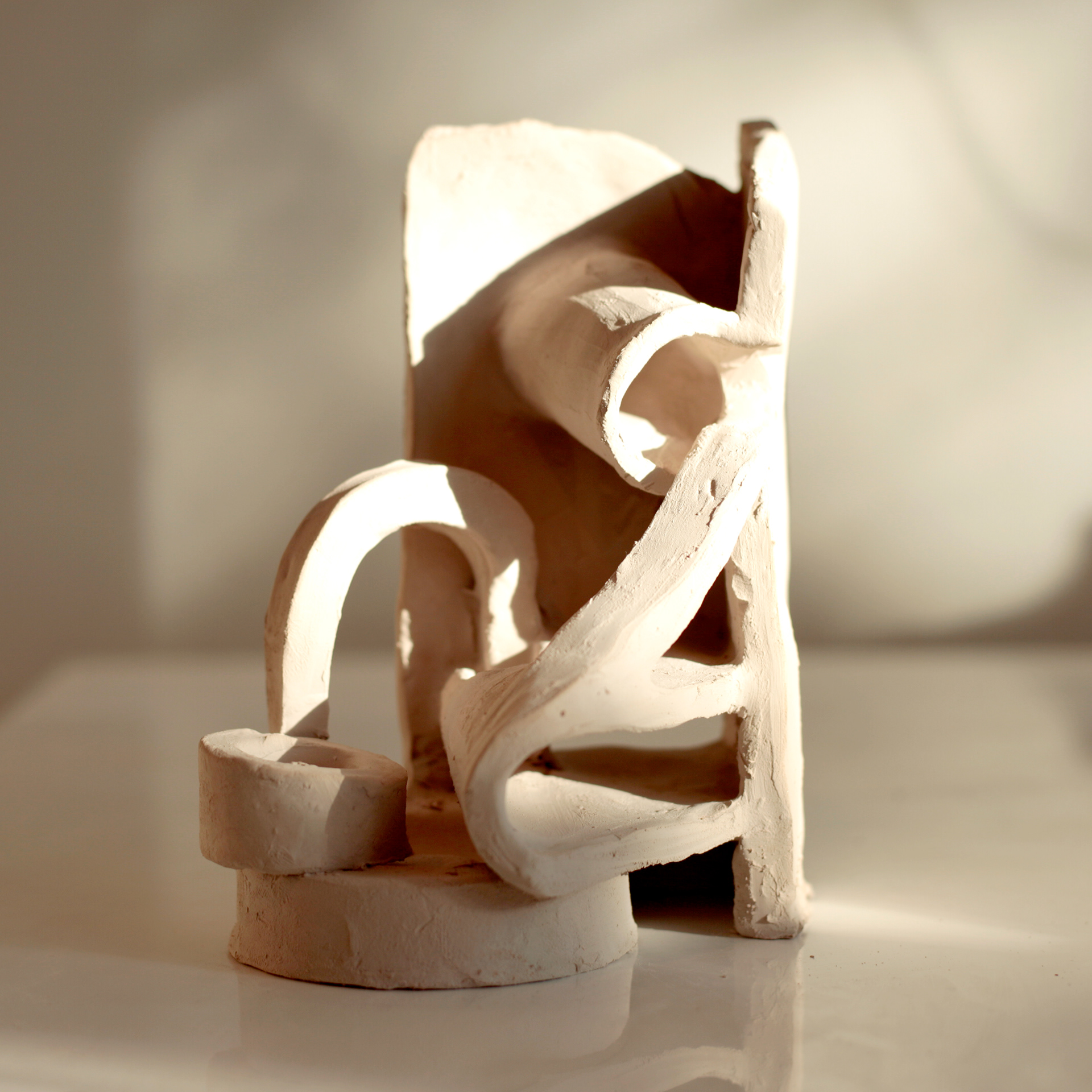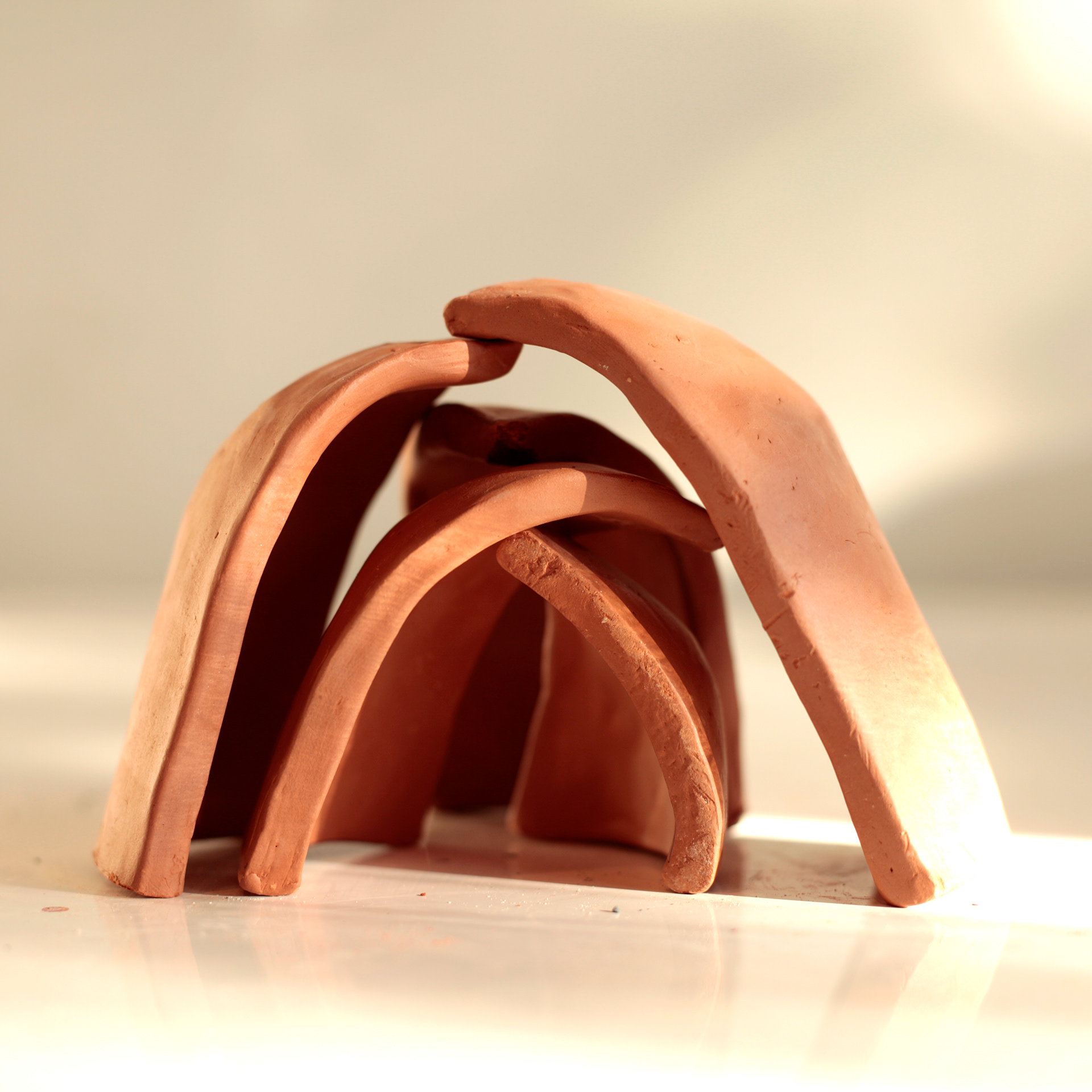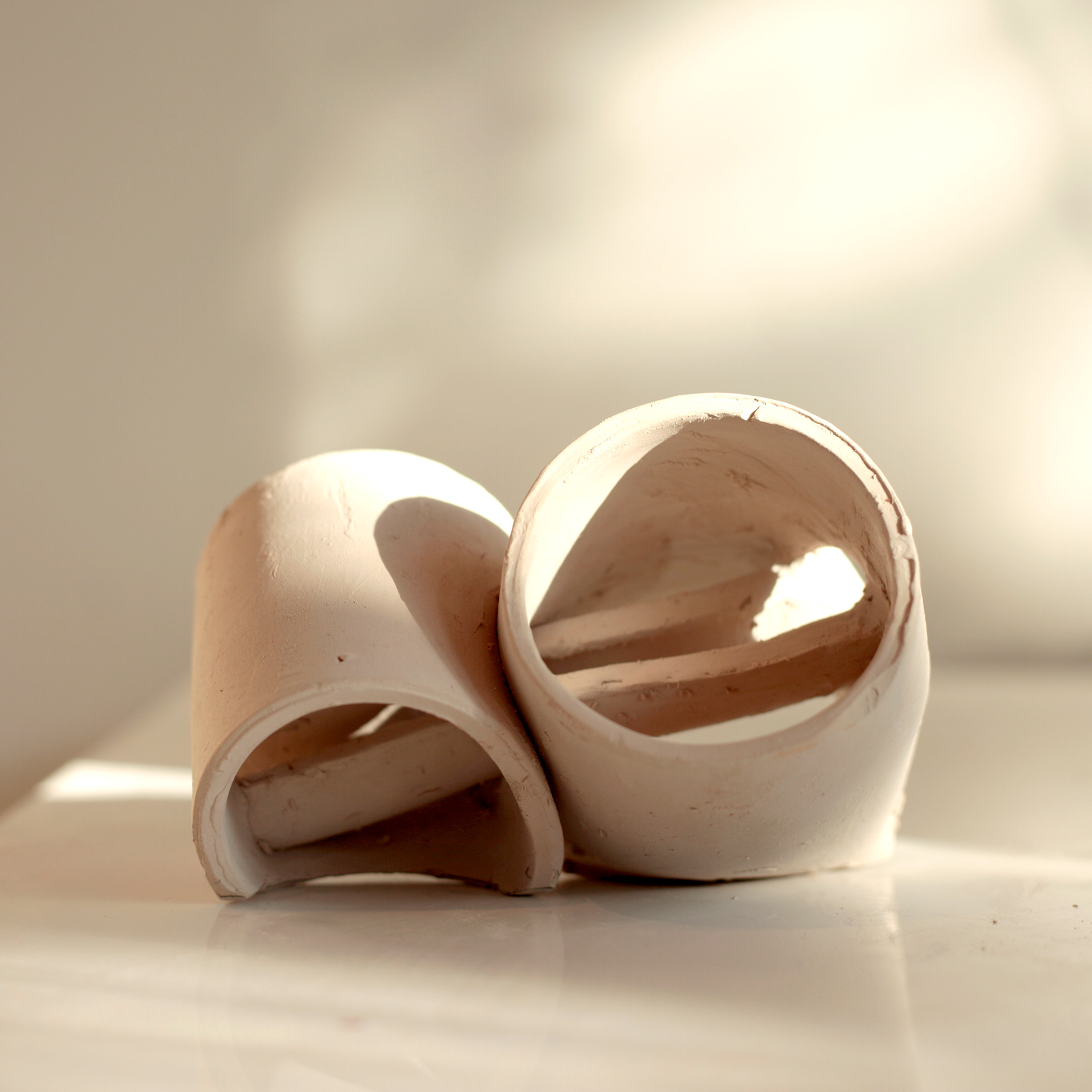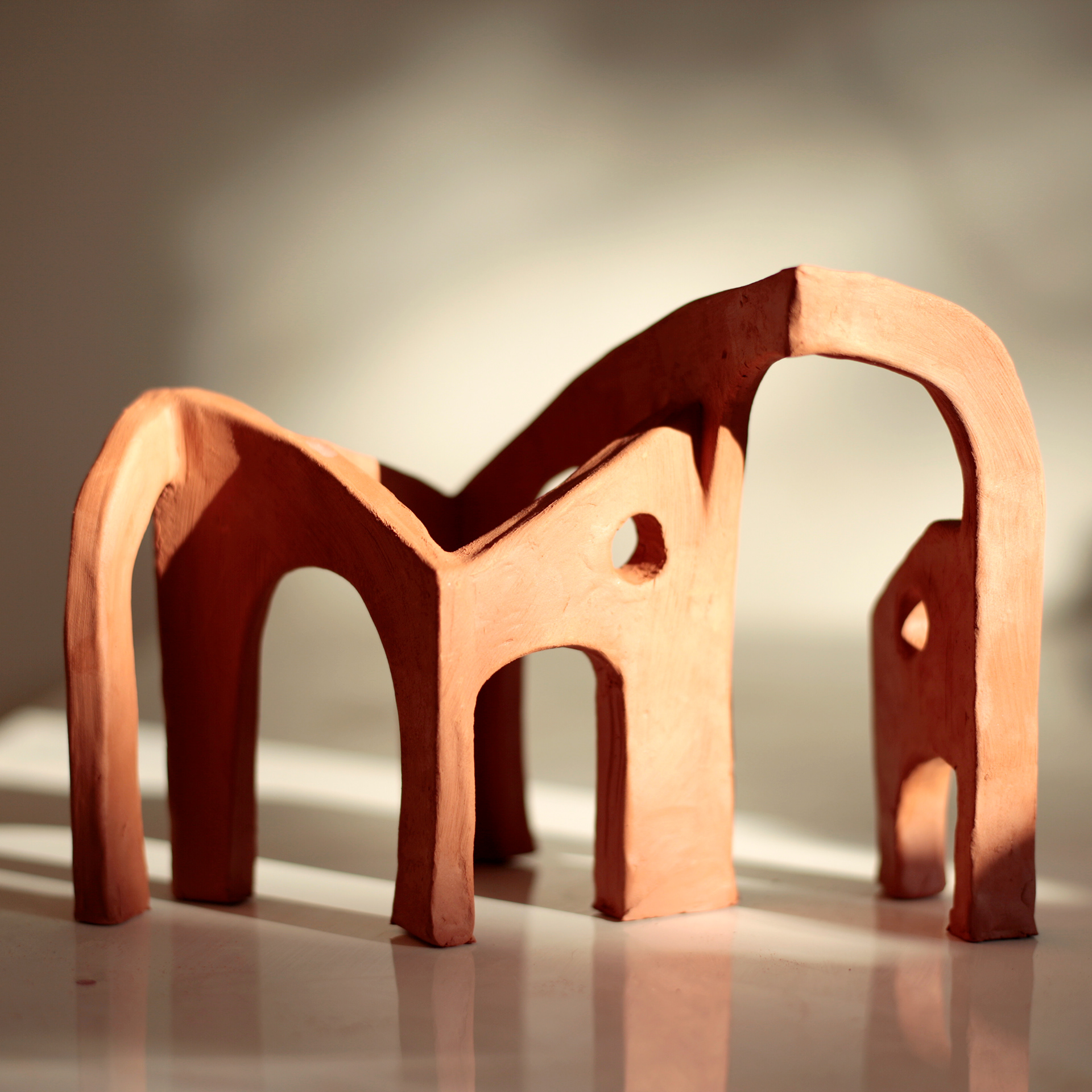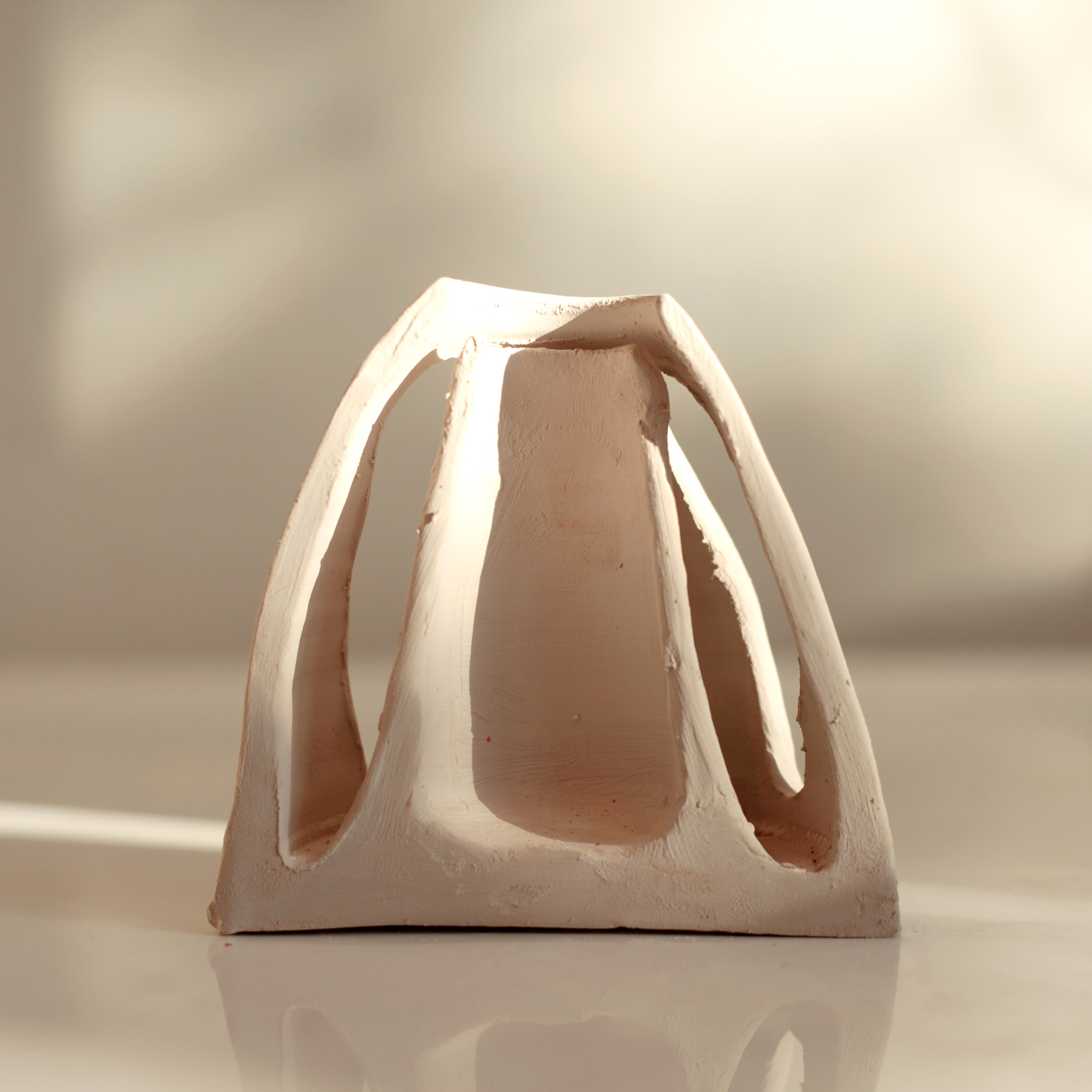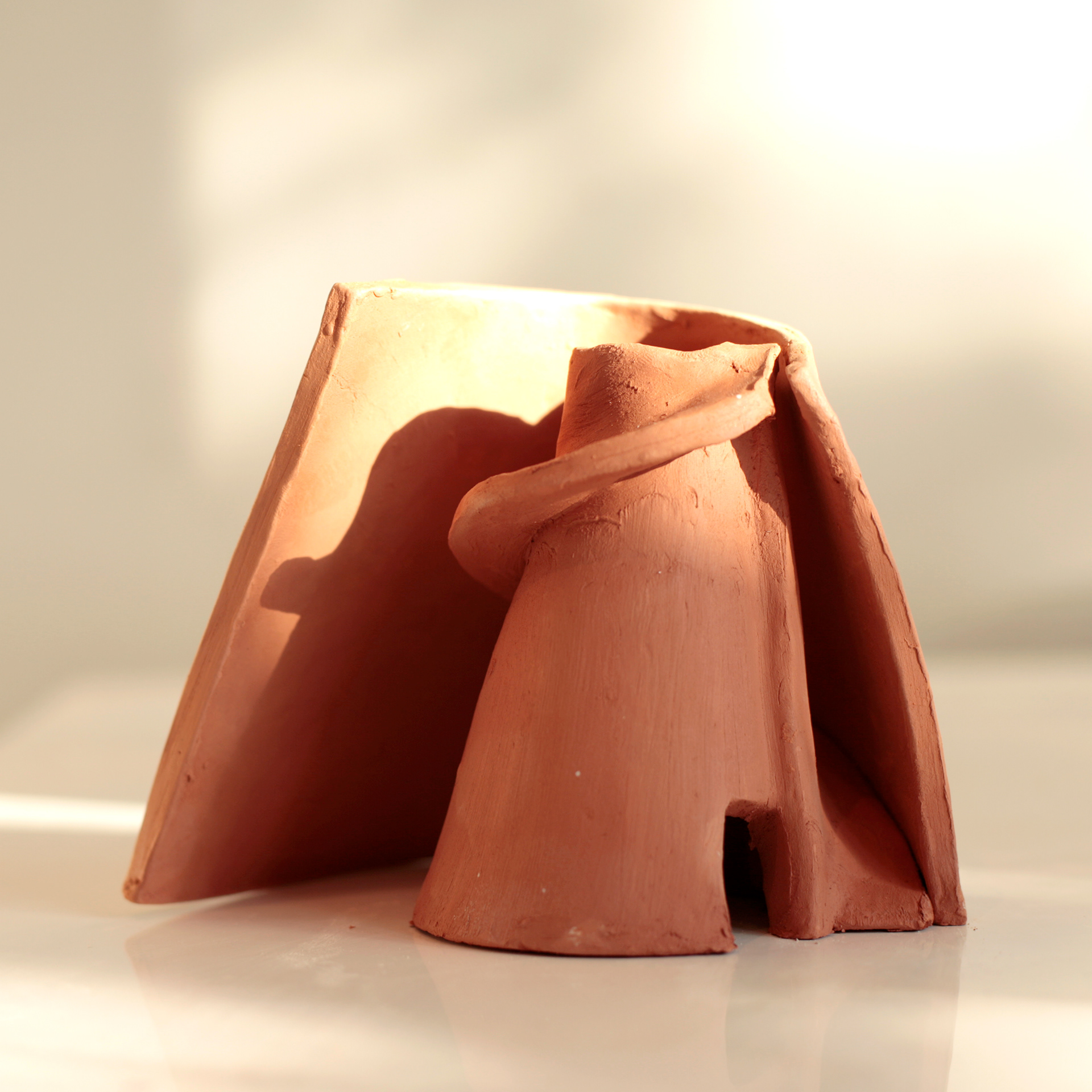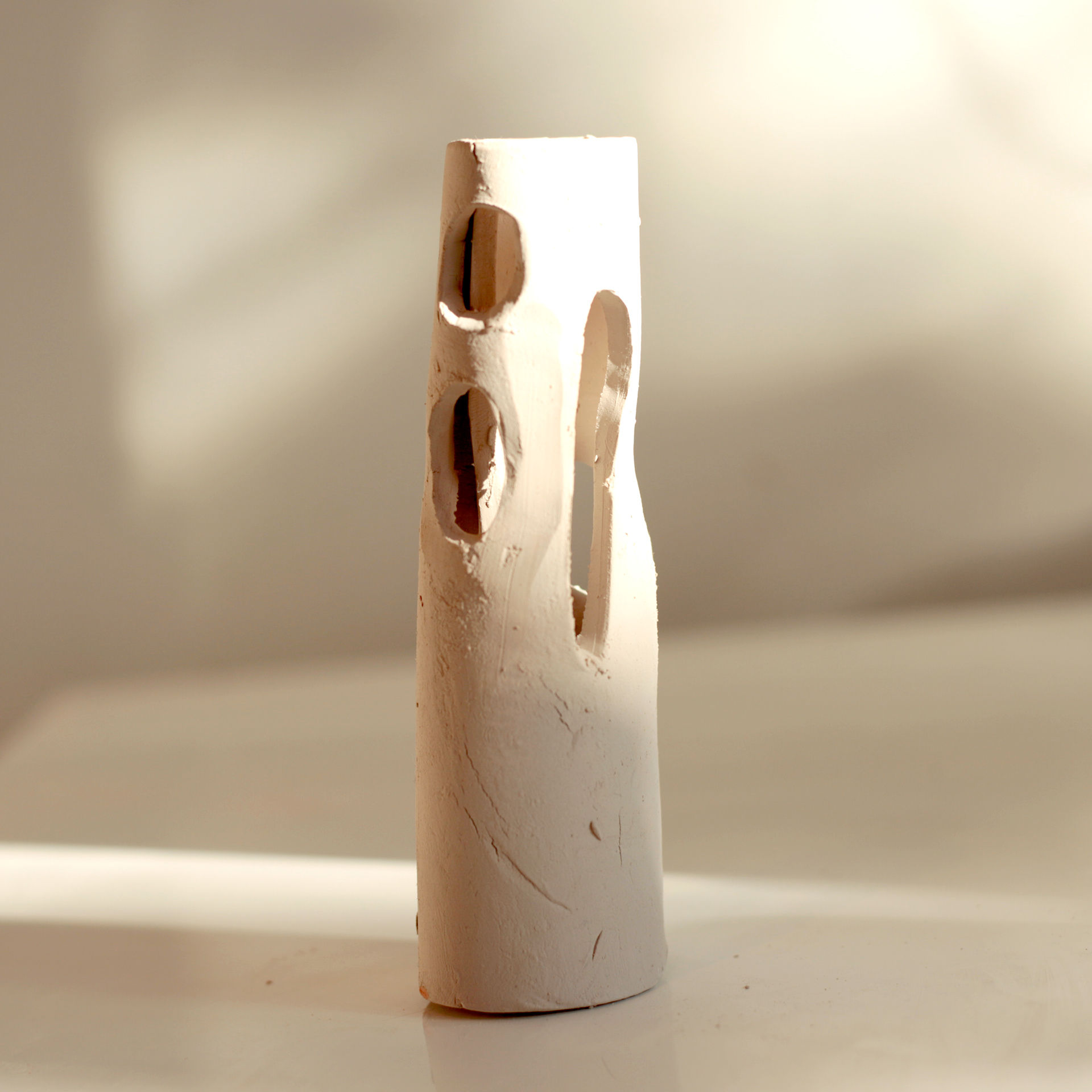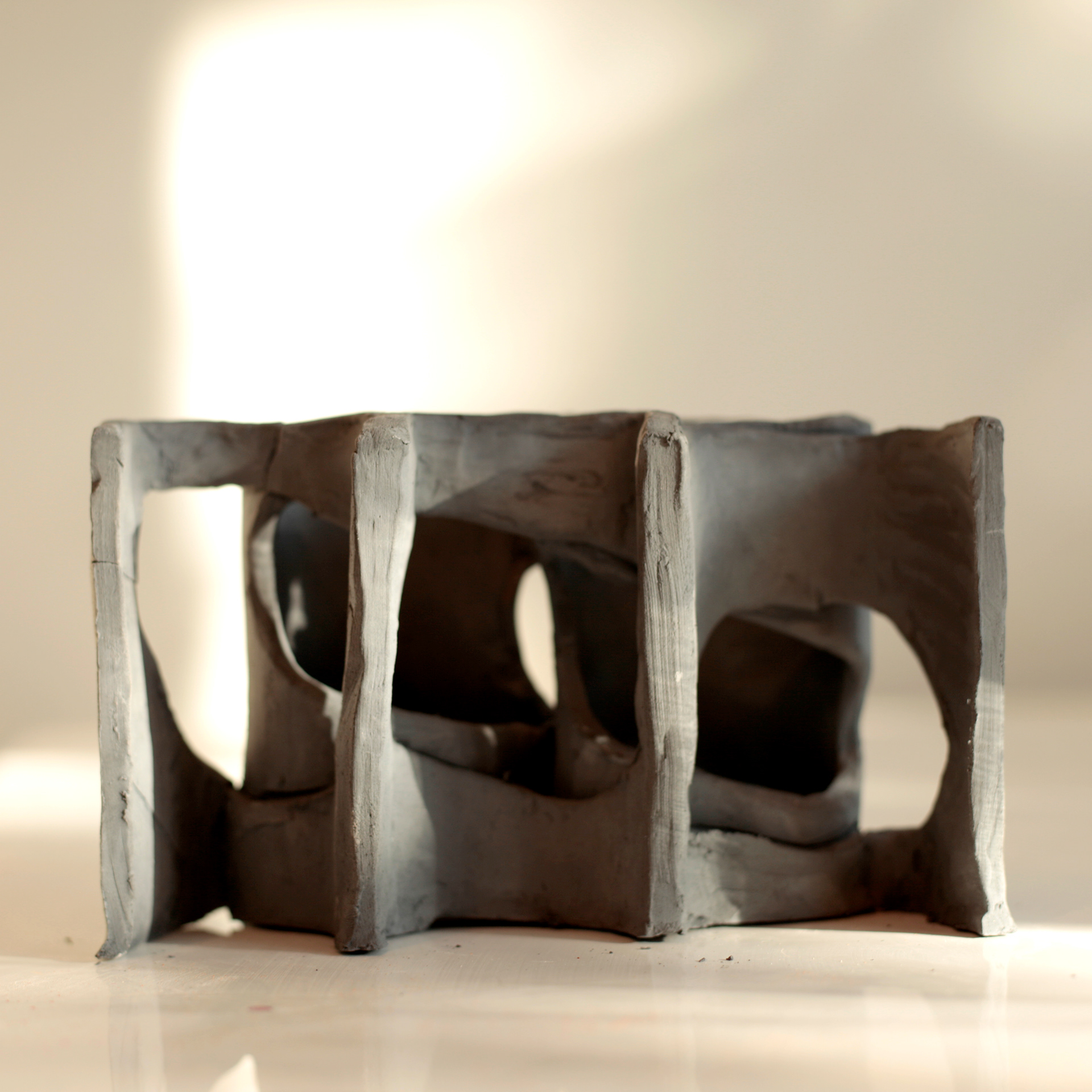 SECOND ROUND OF FORMAL EXPLORATIONS | EXTRACTION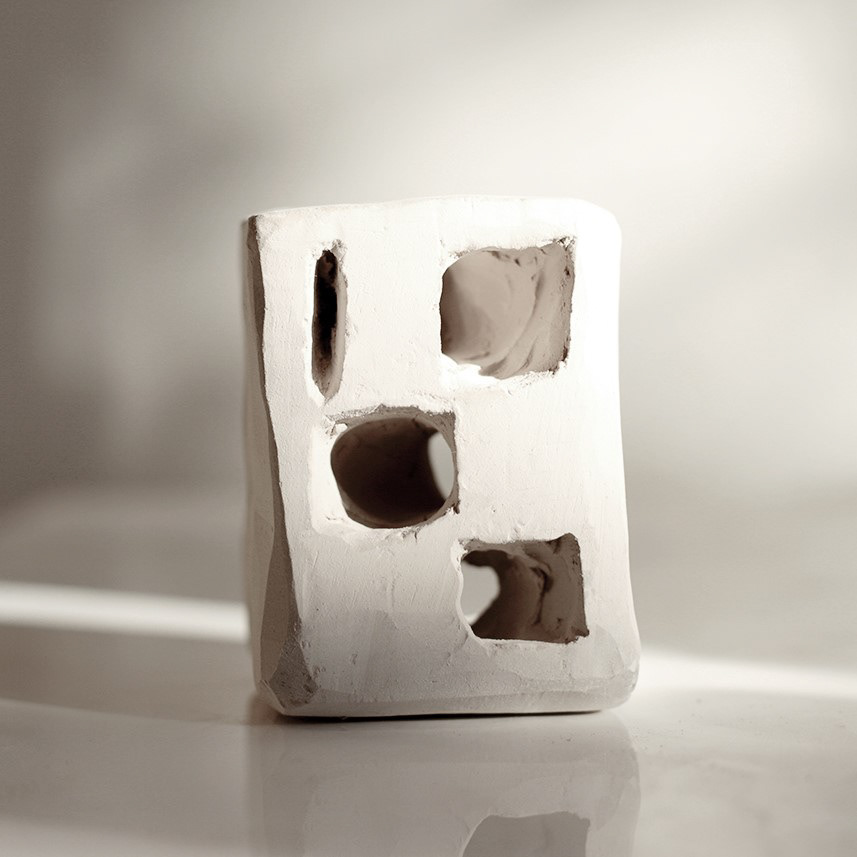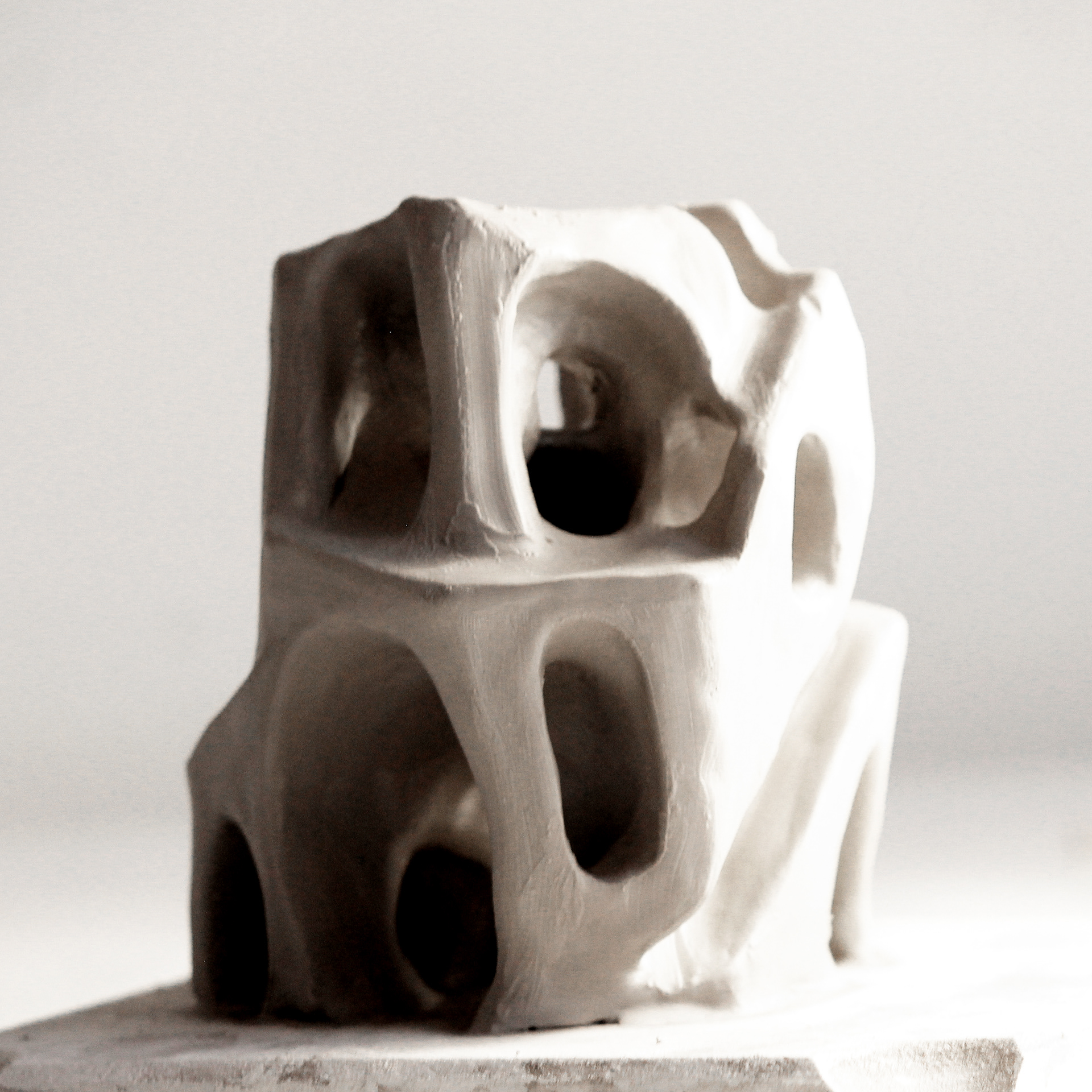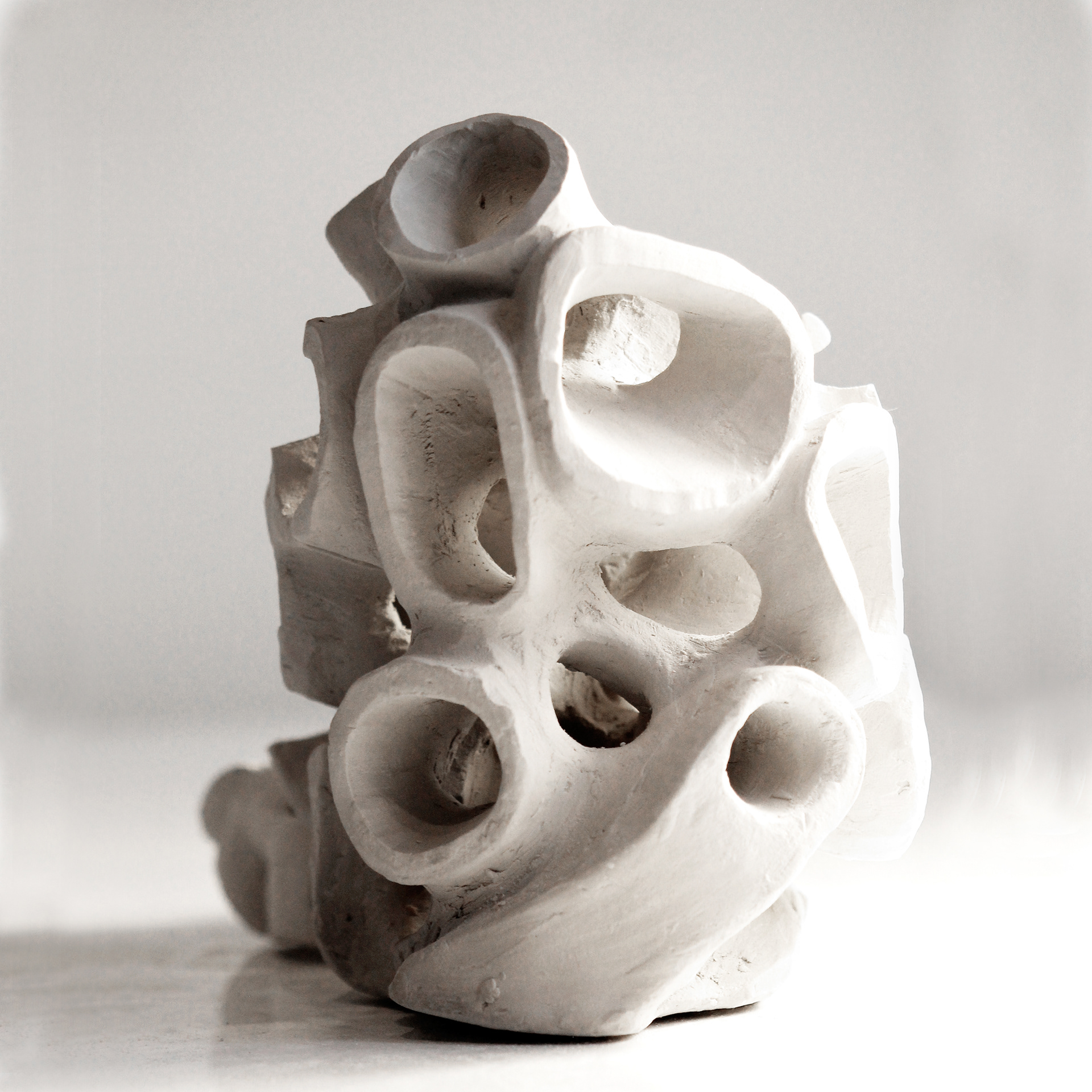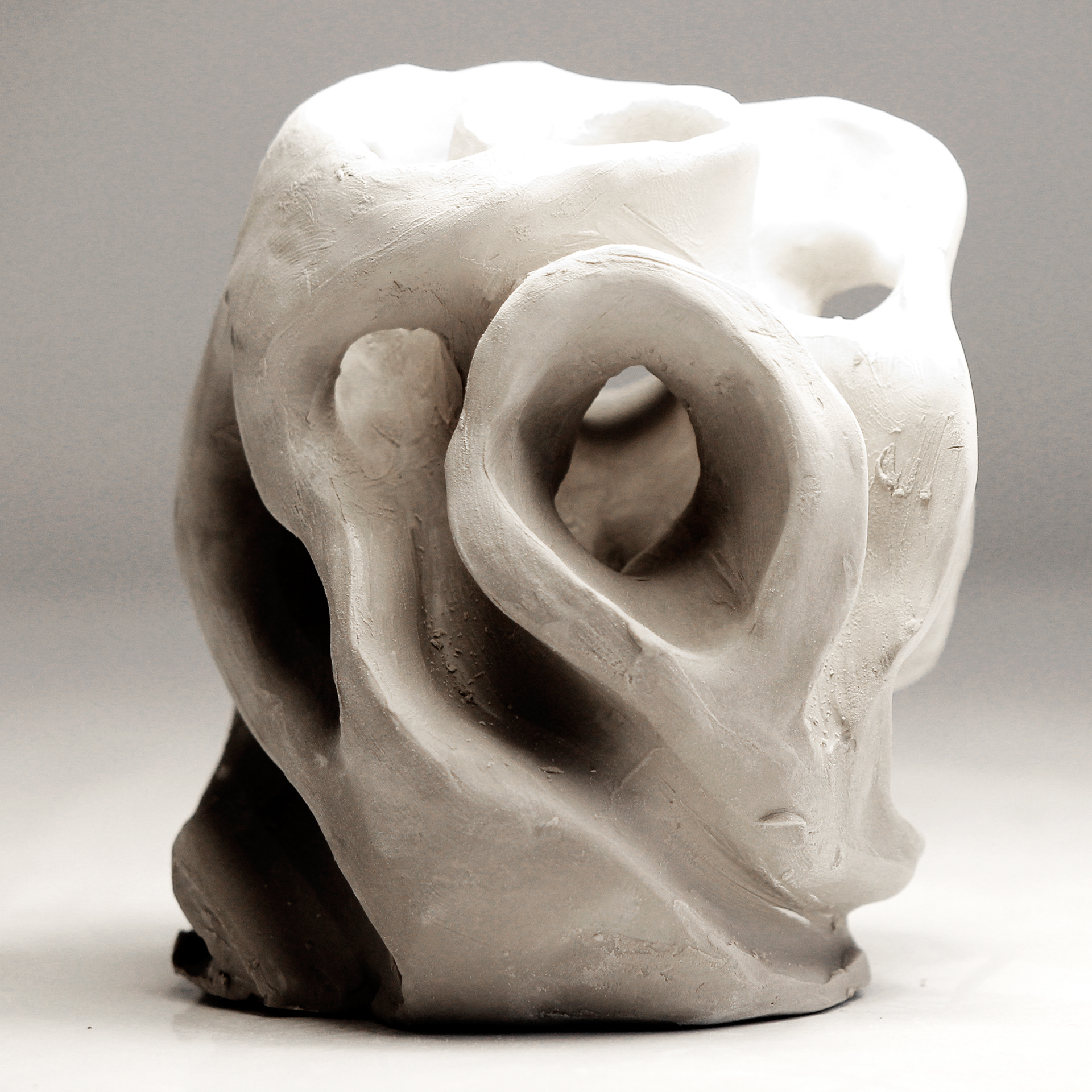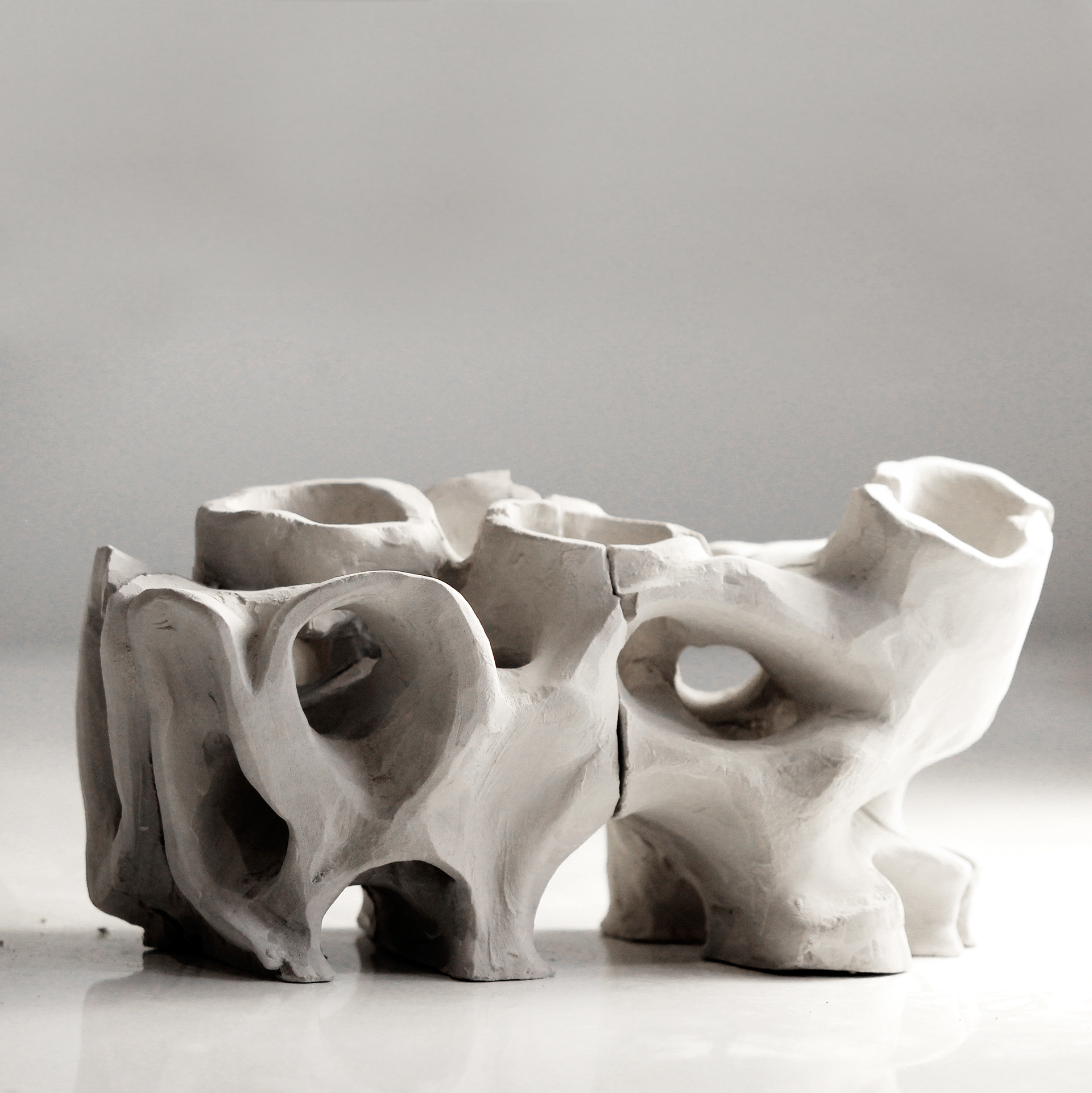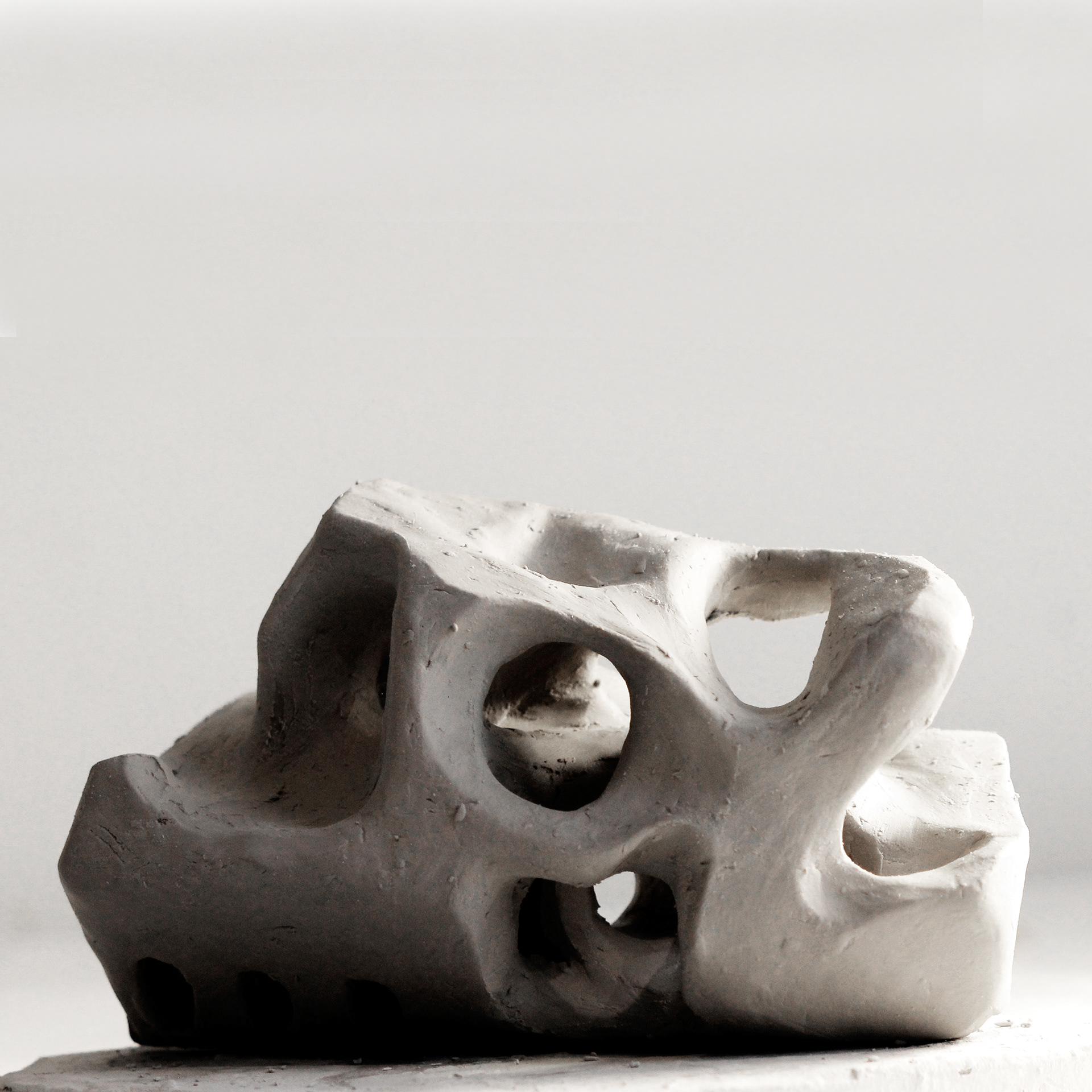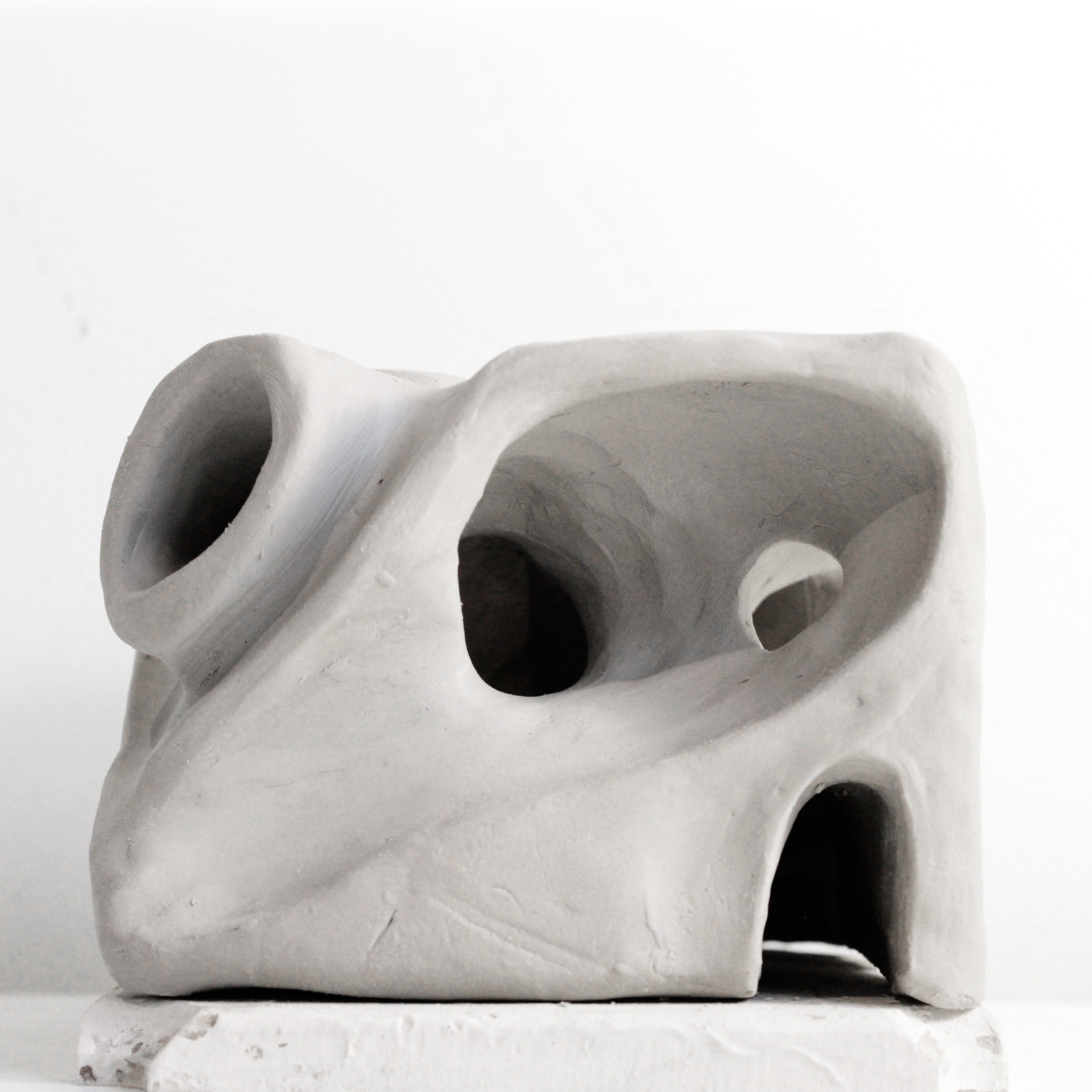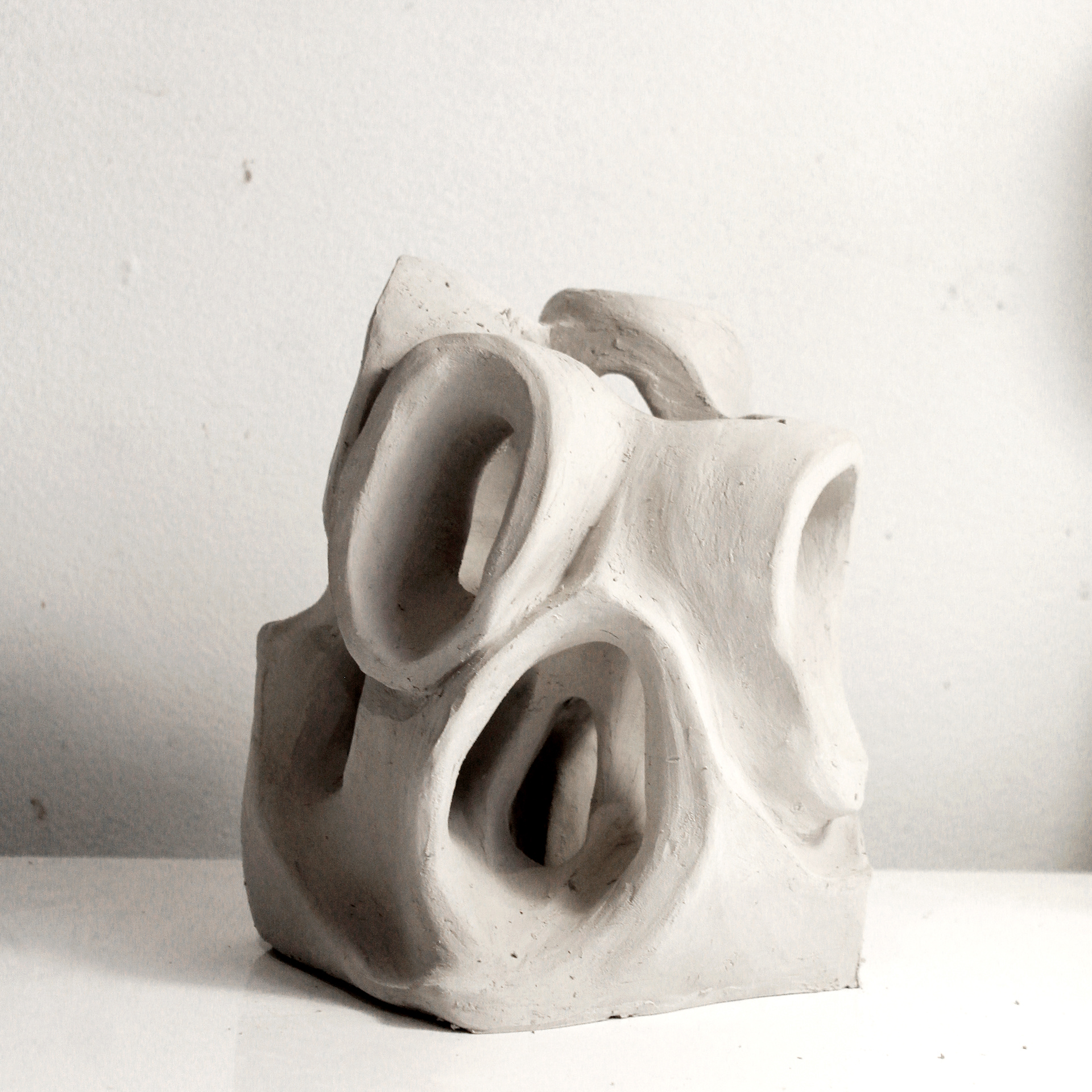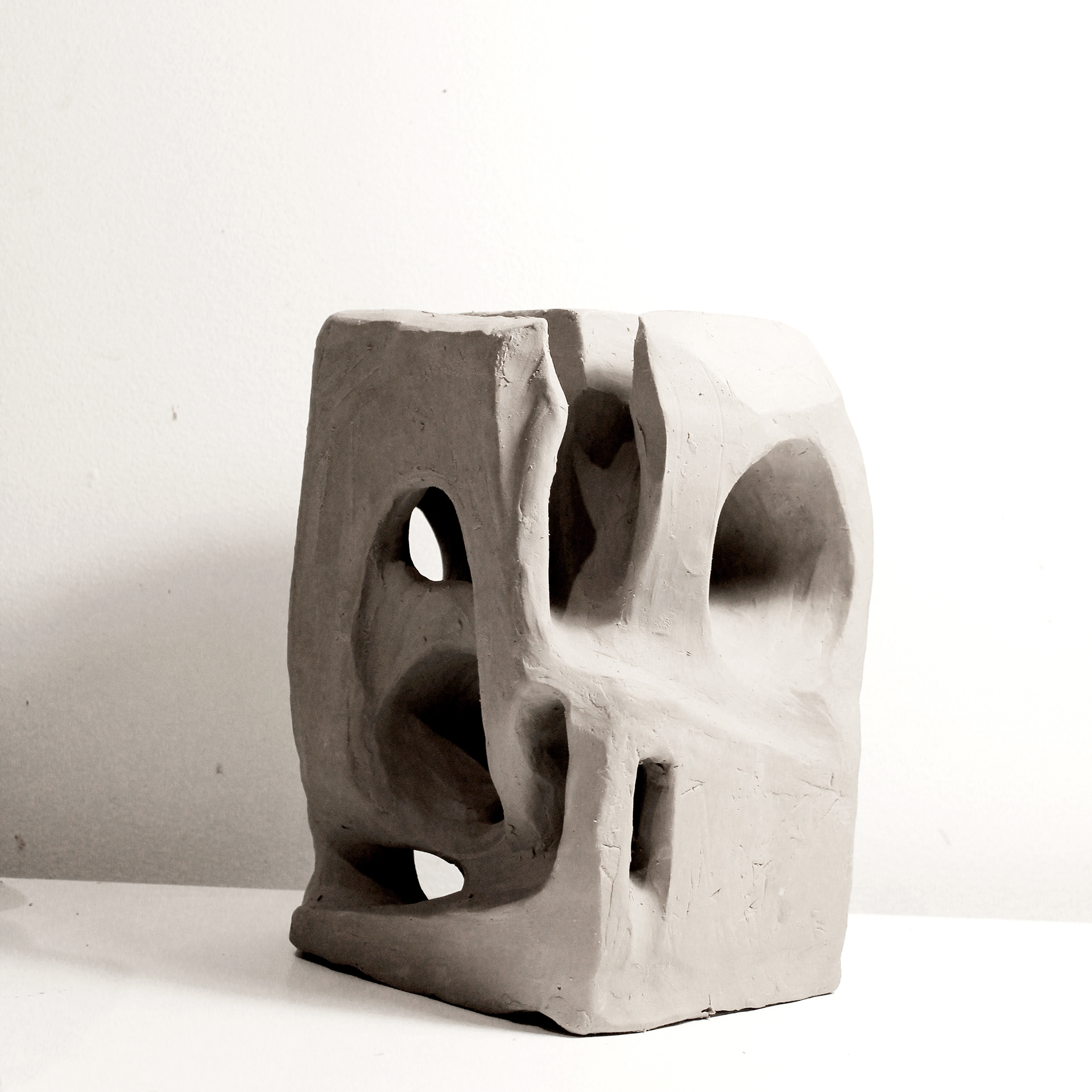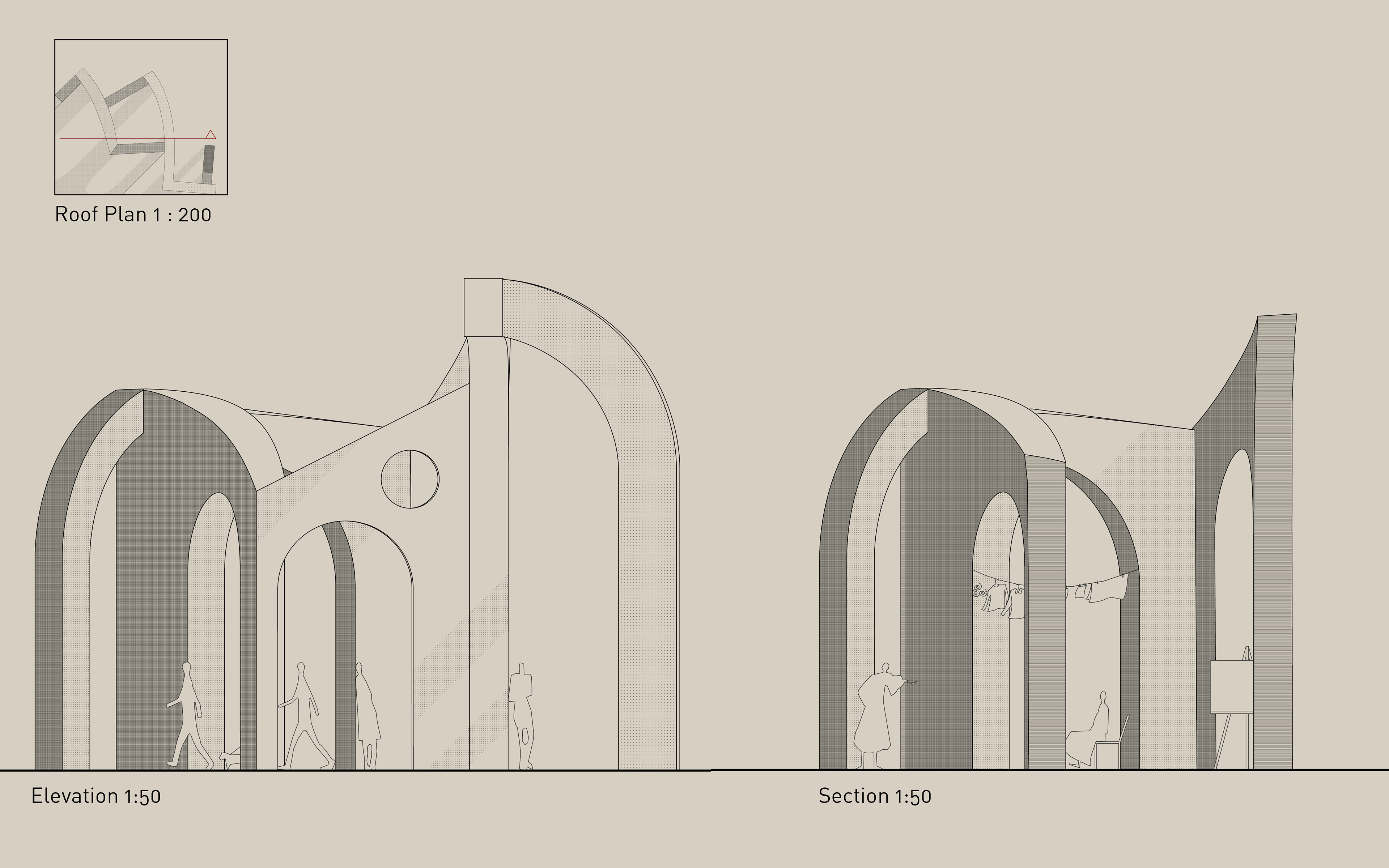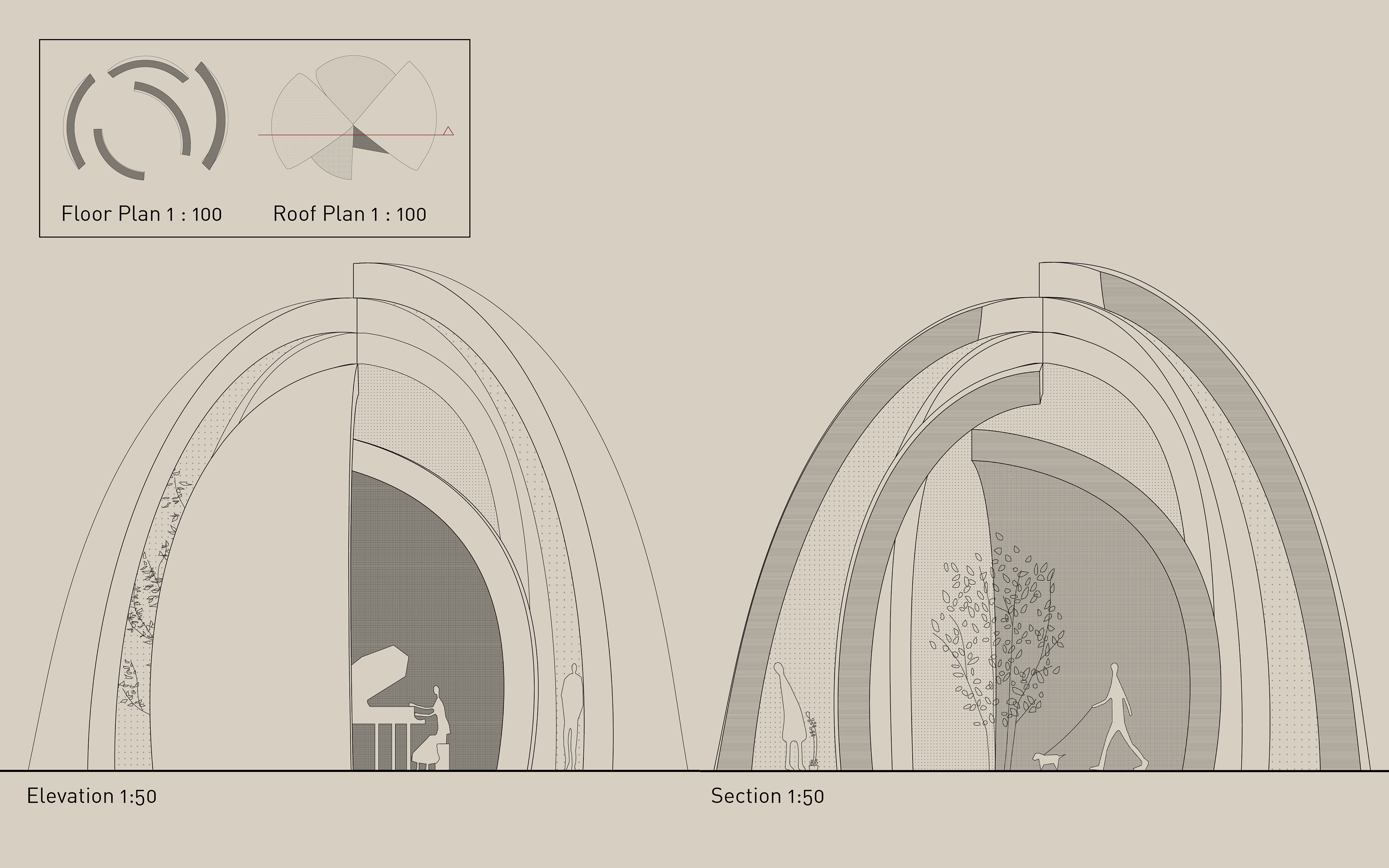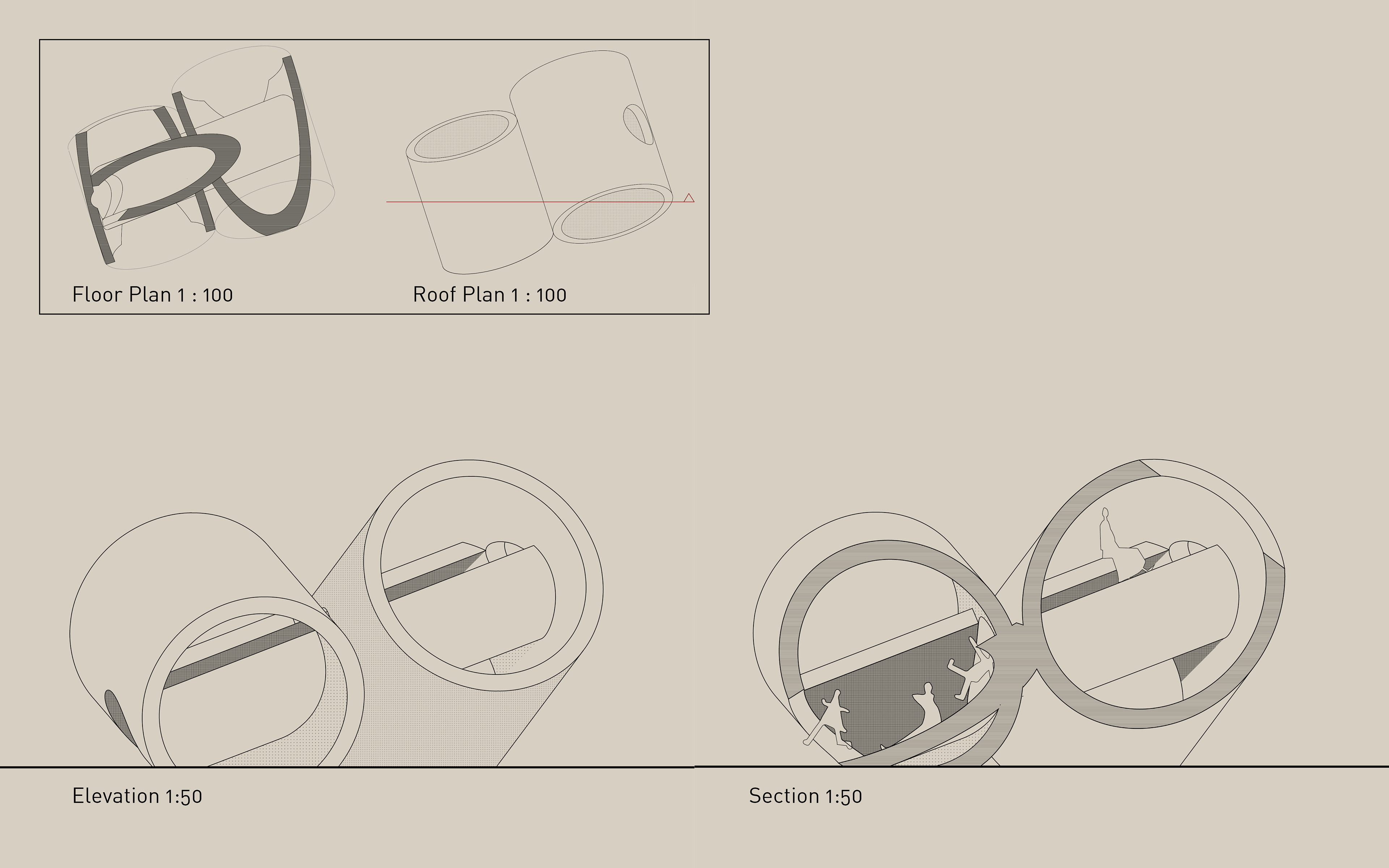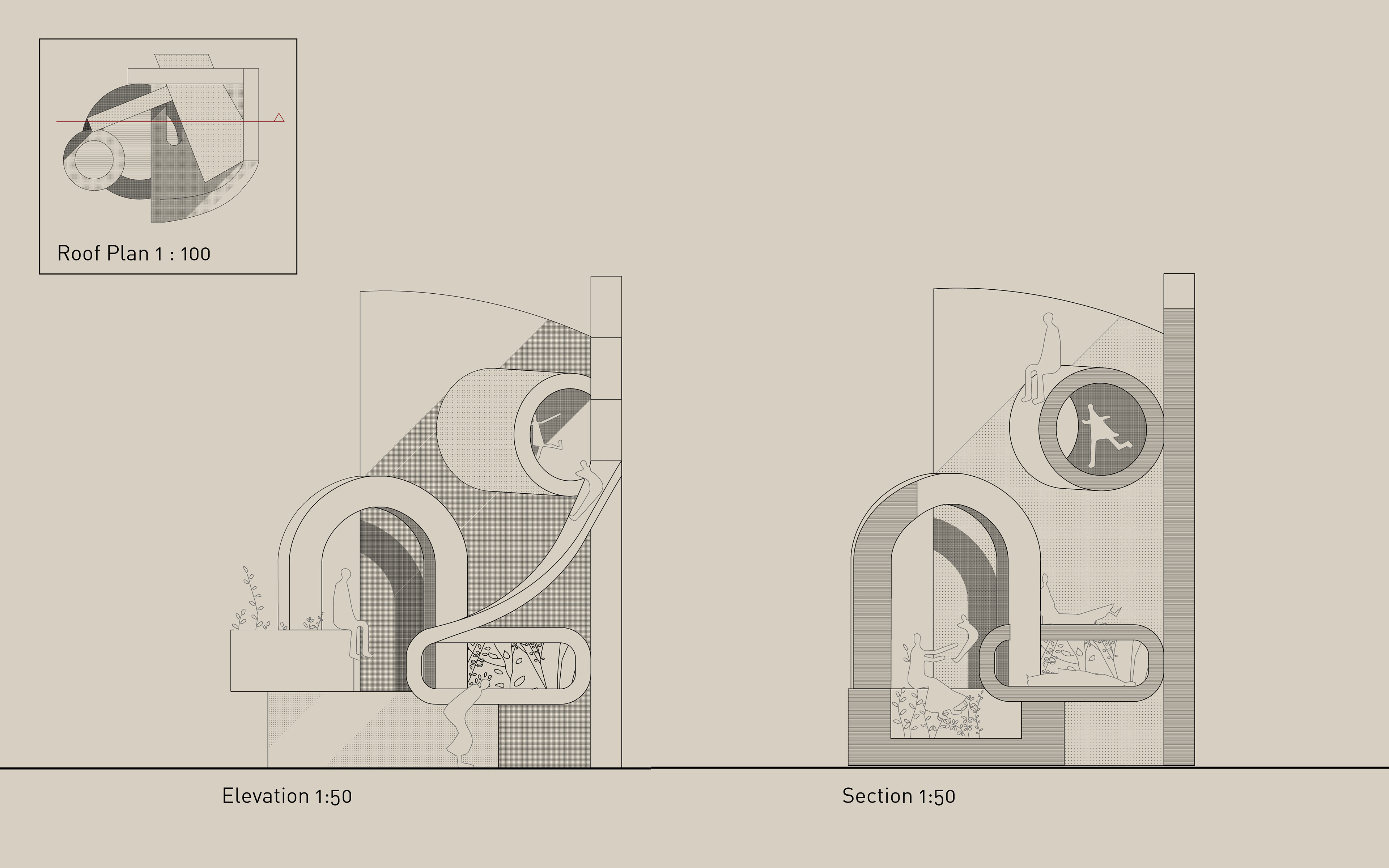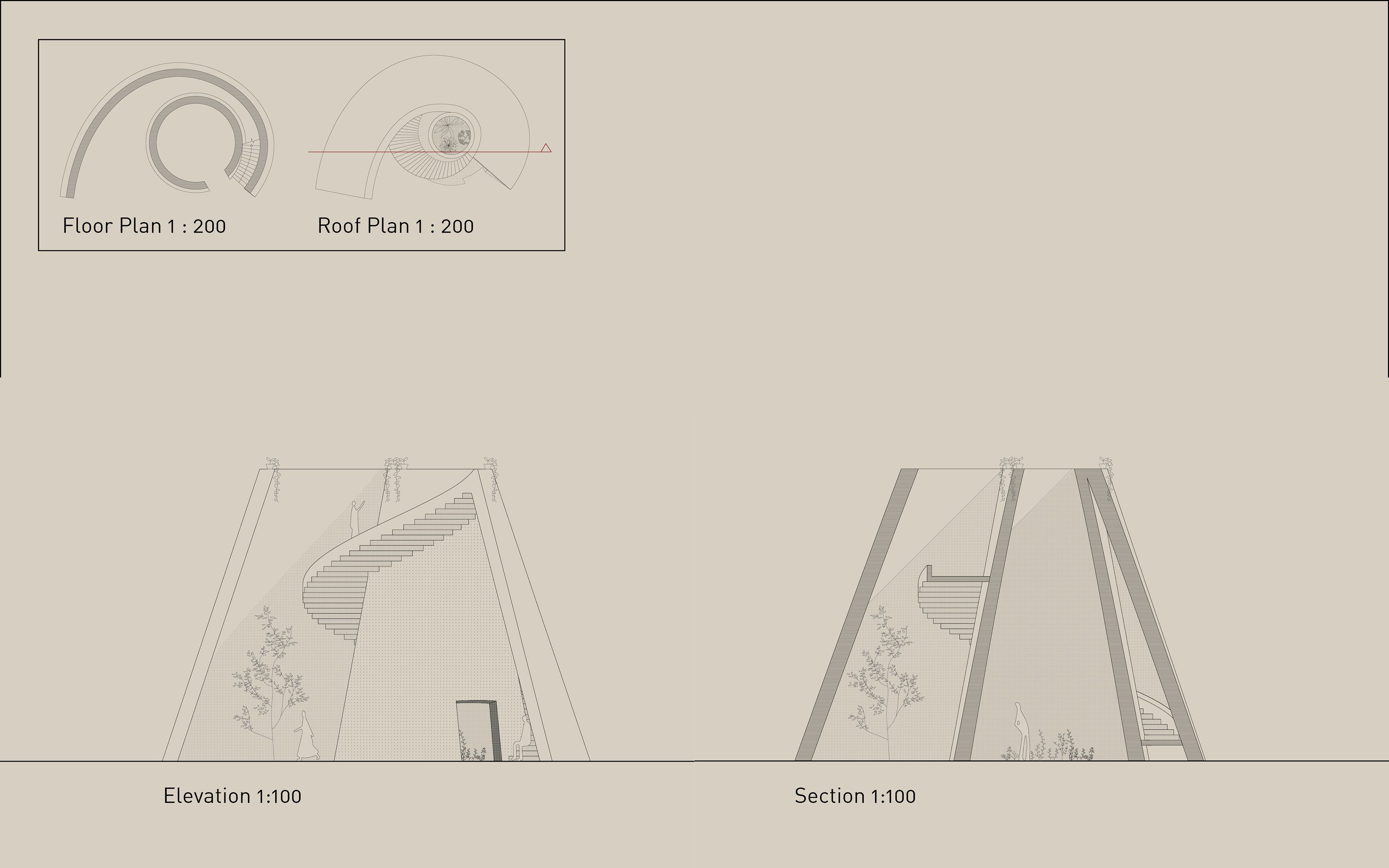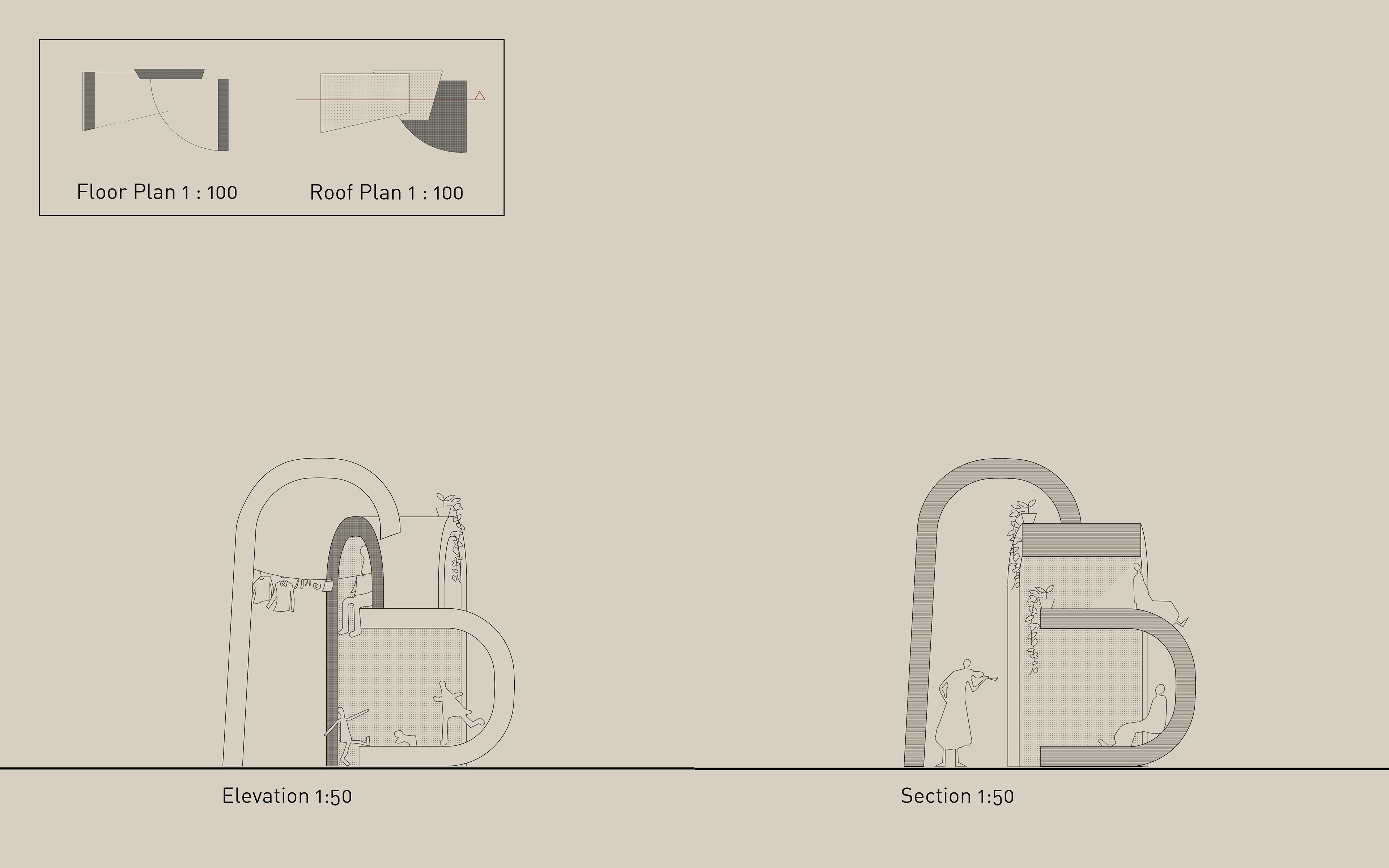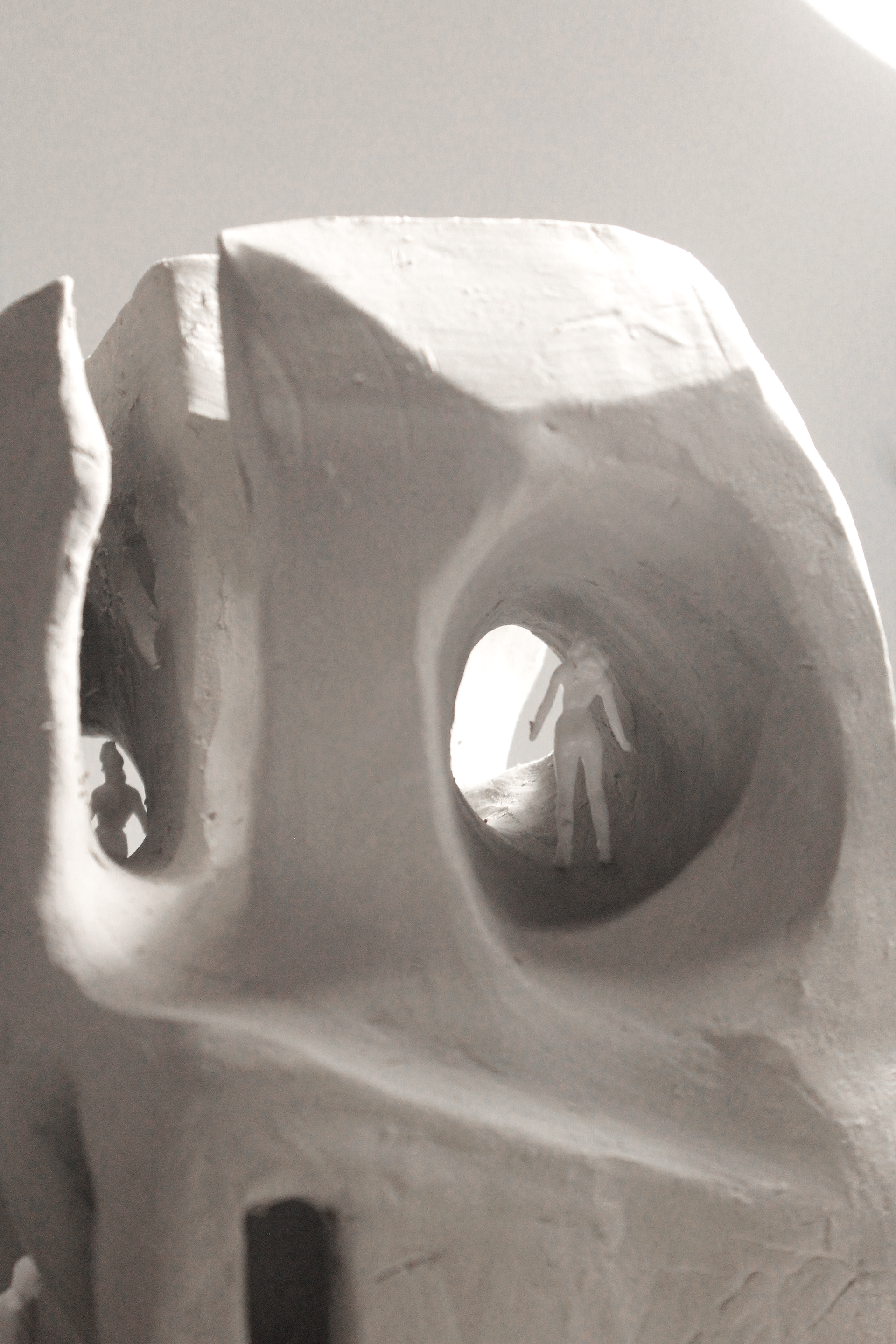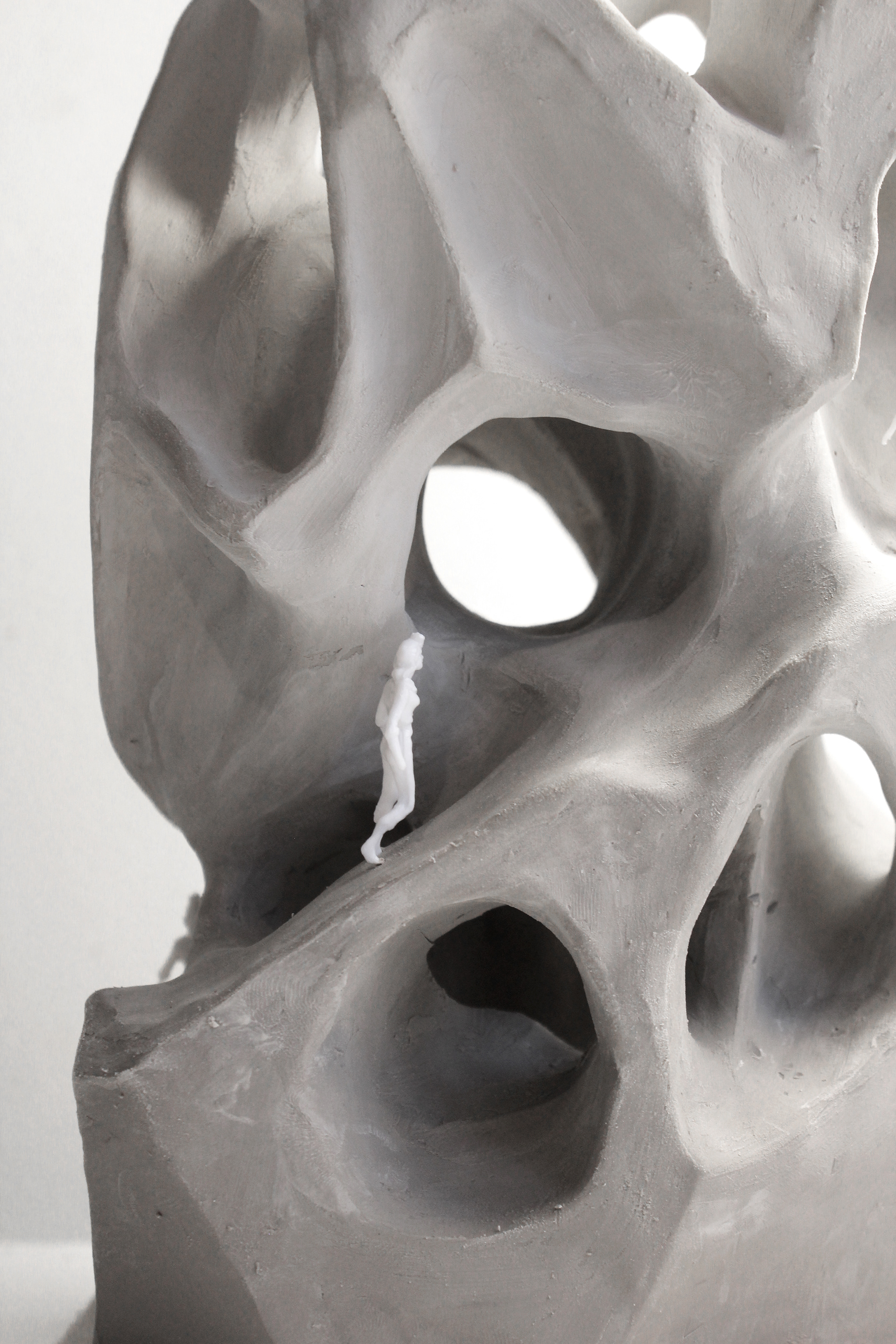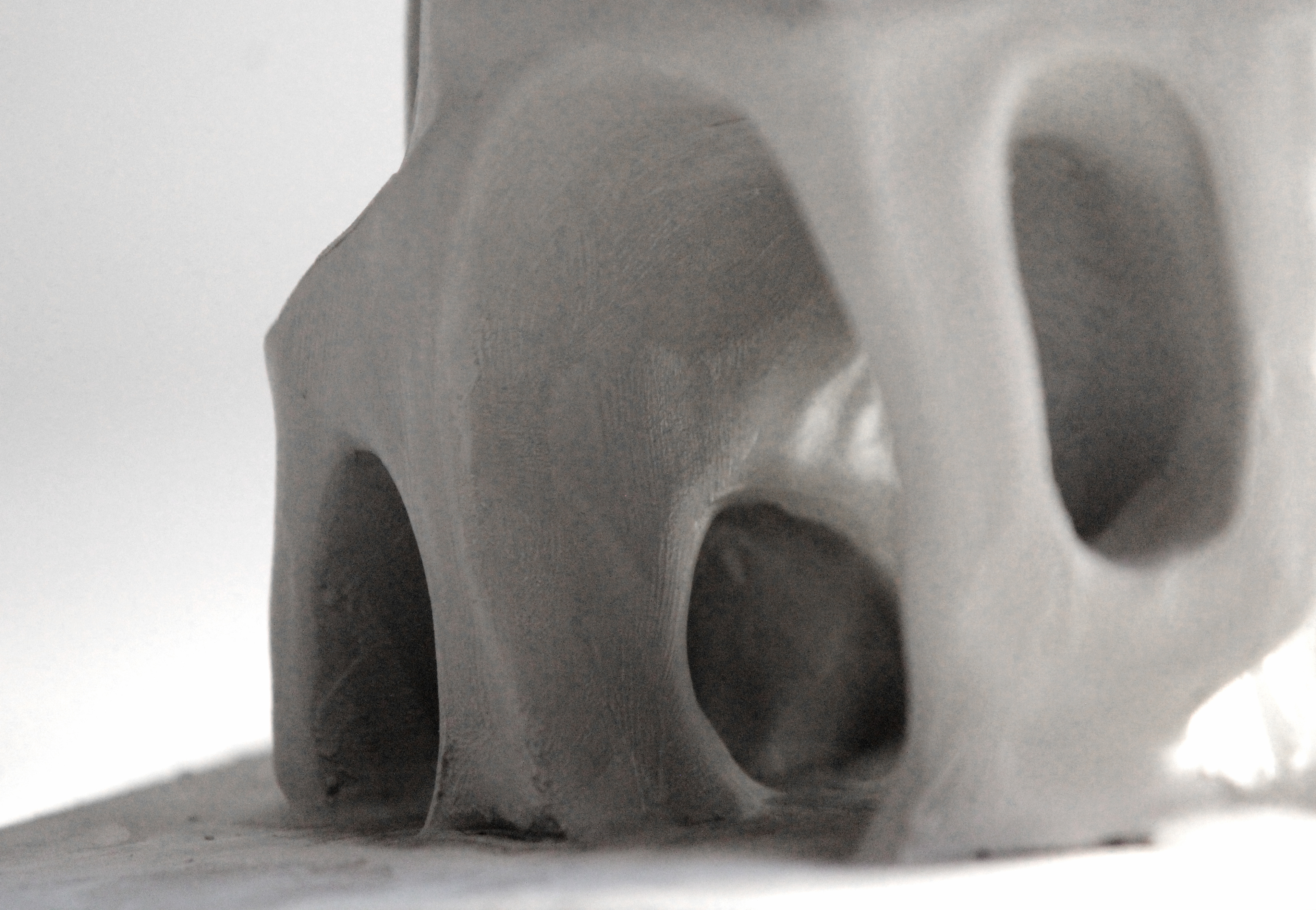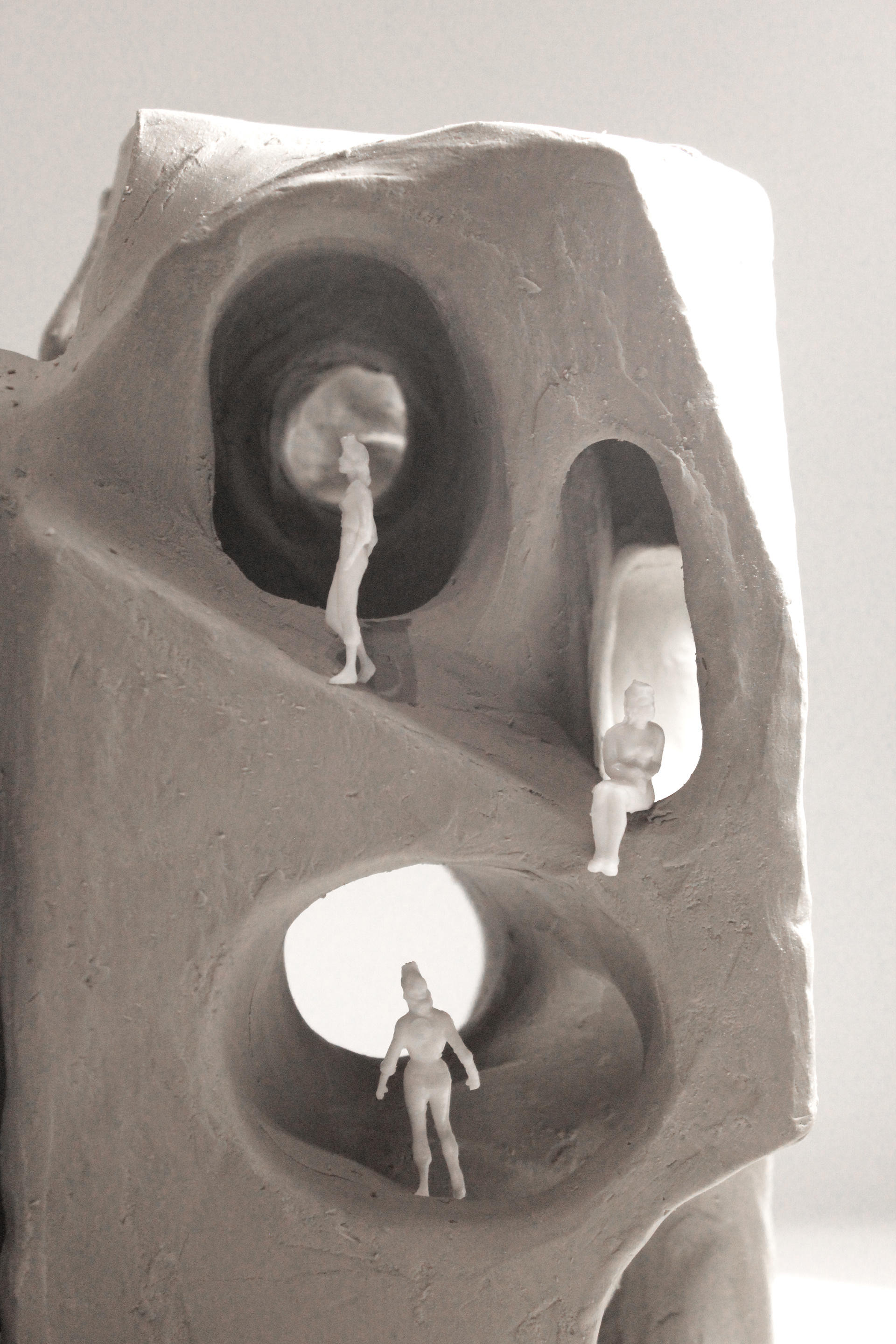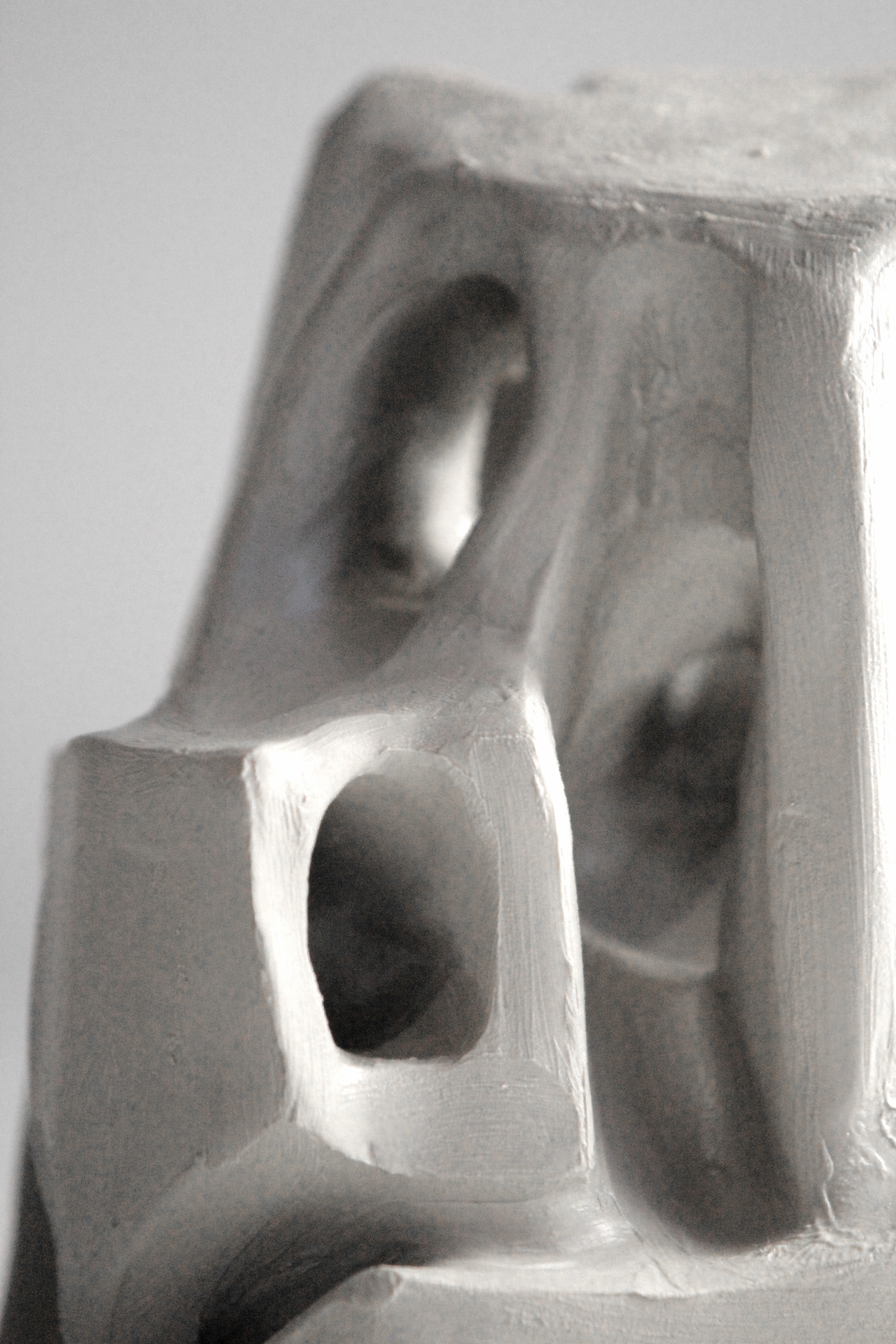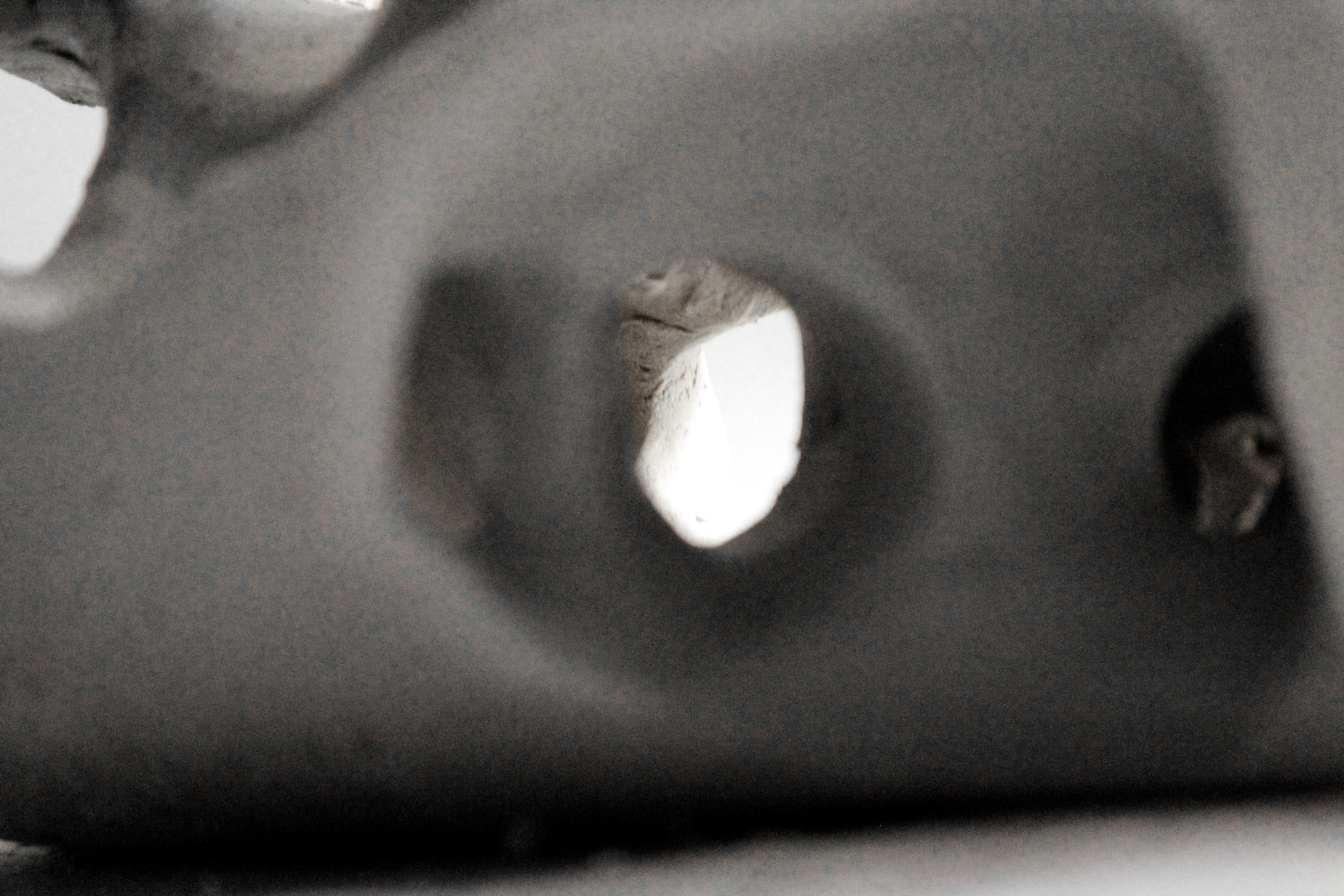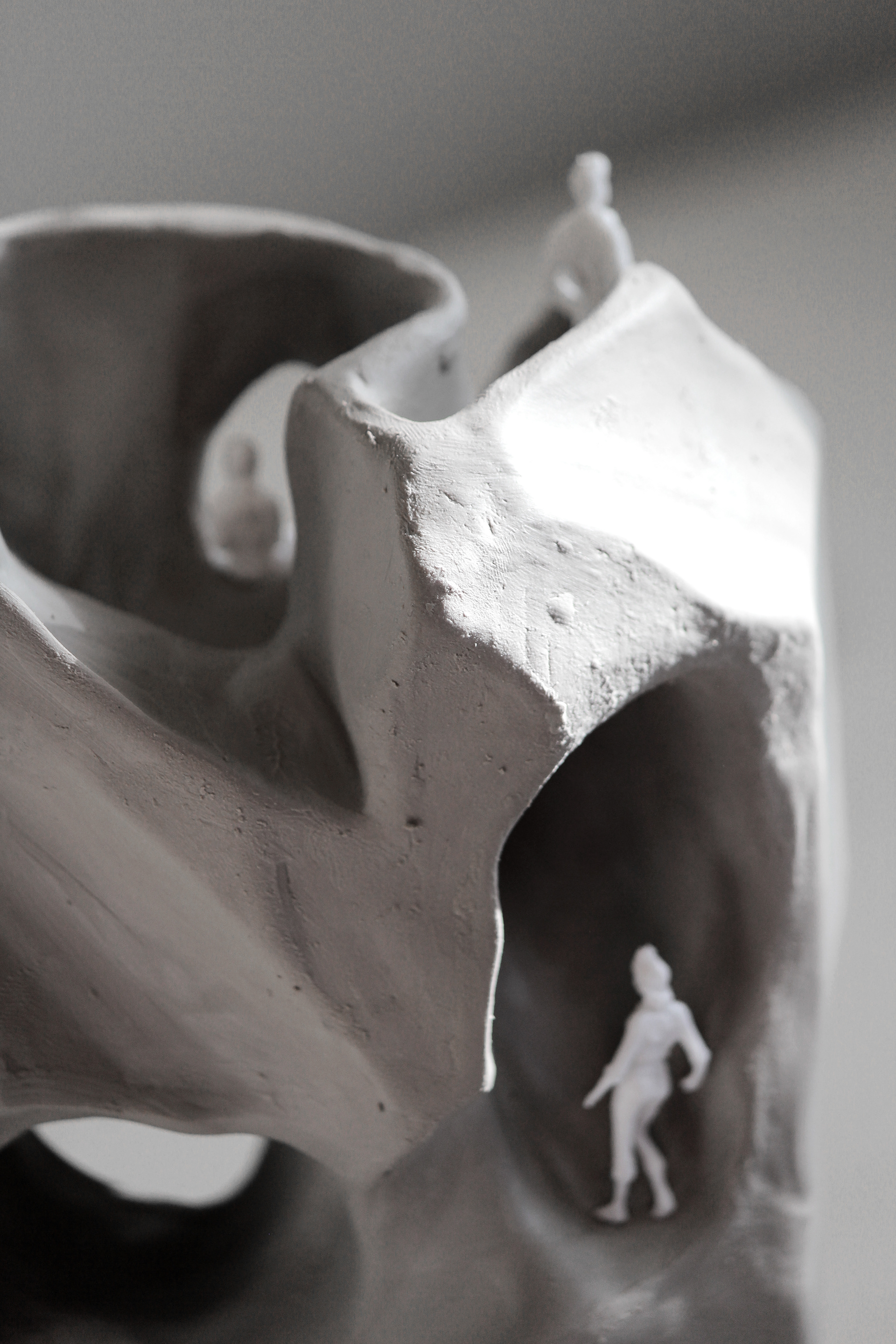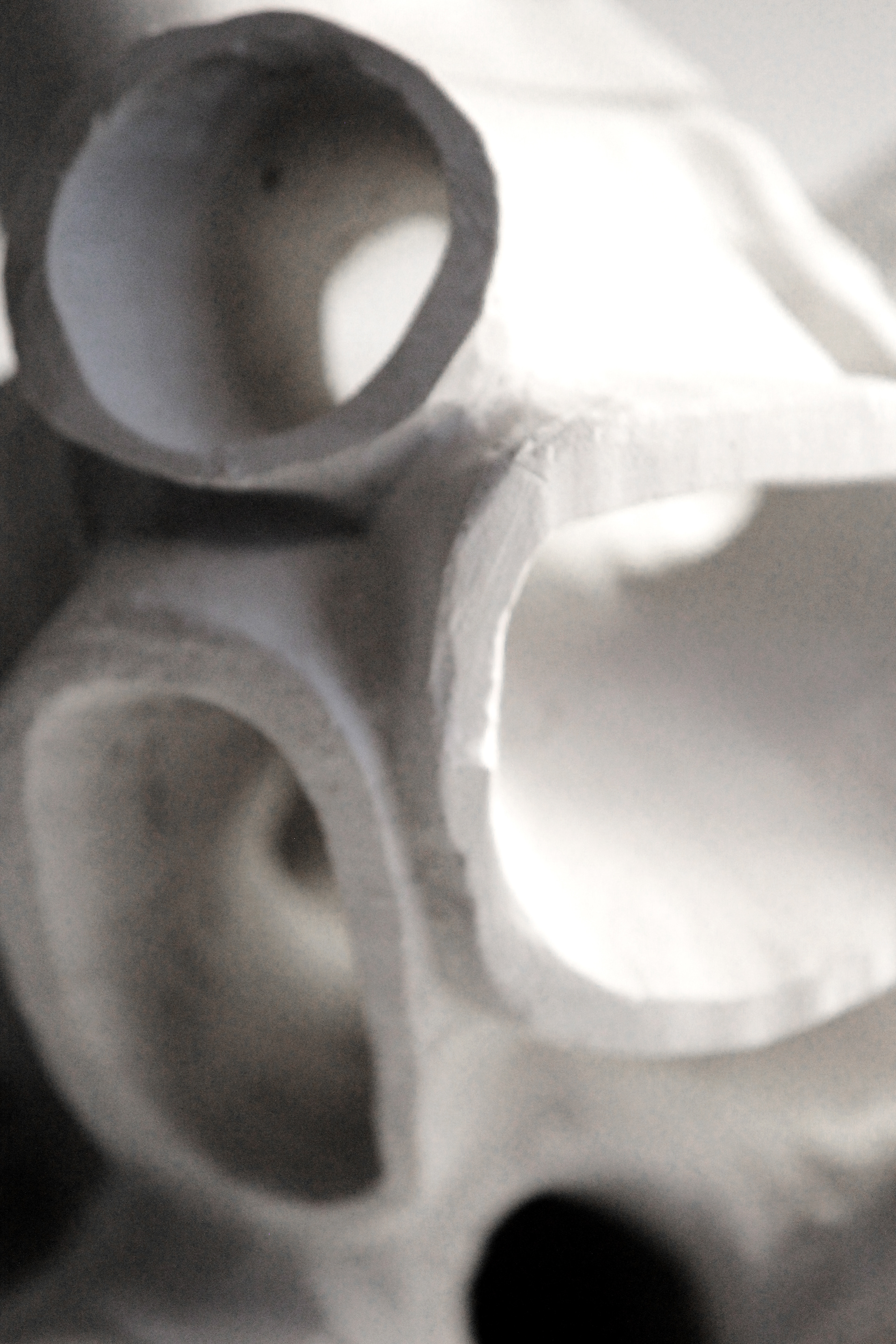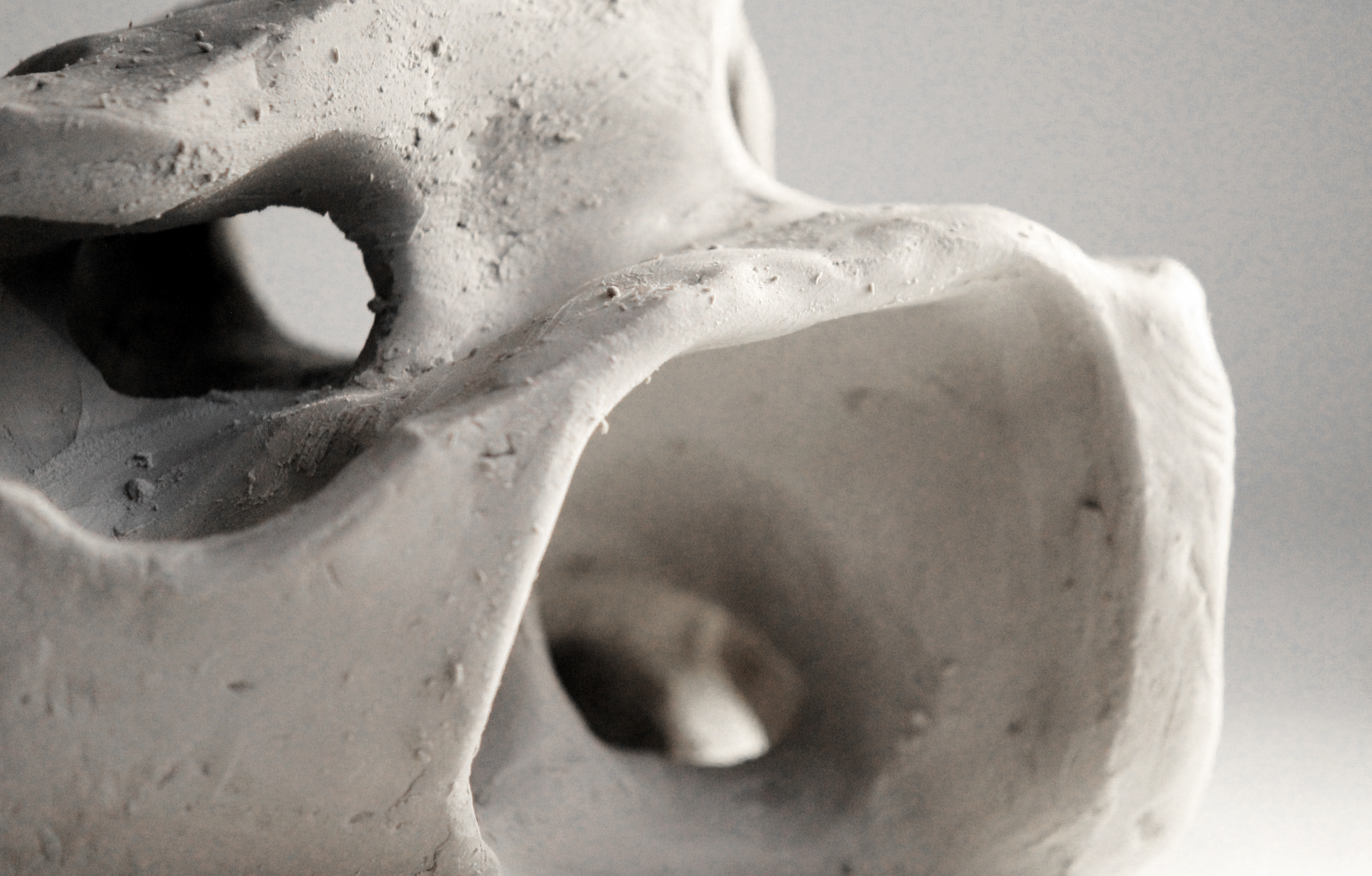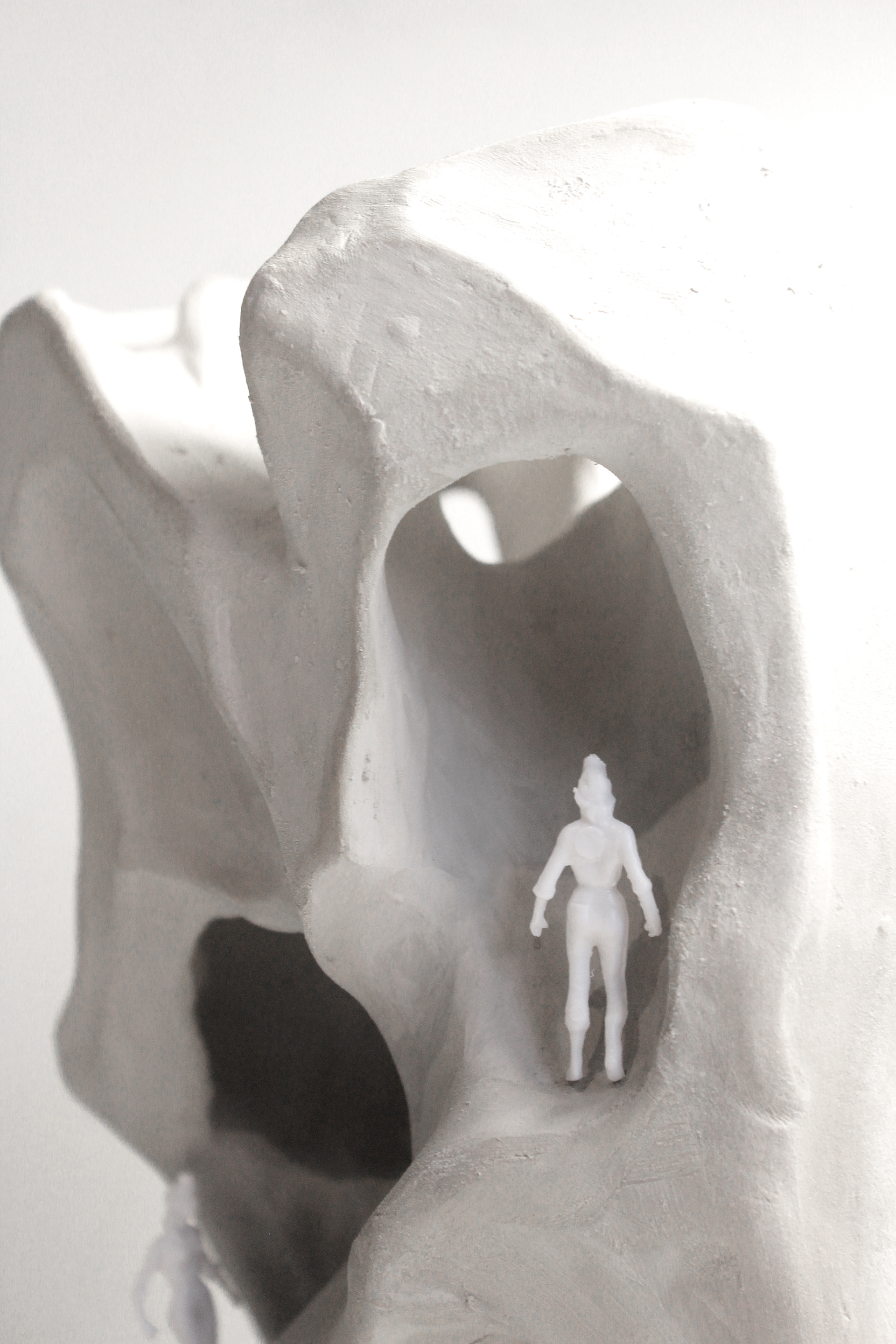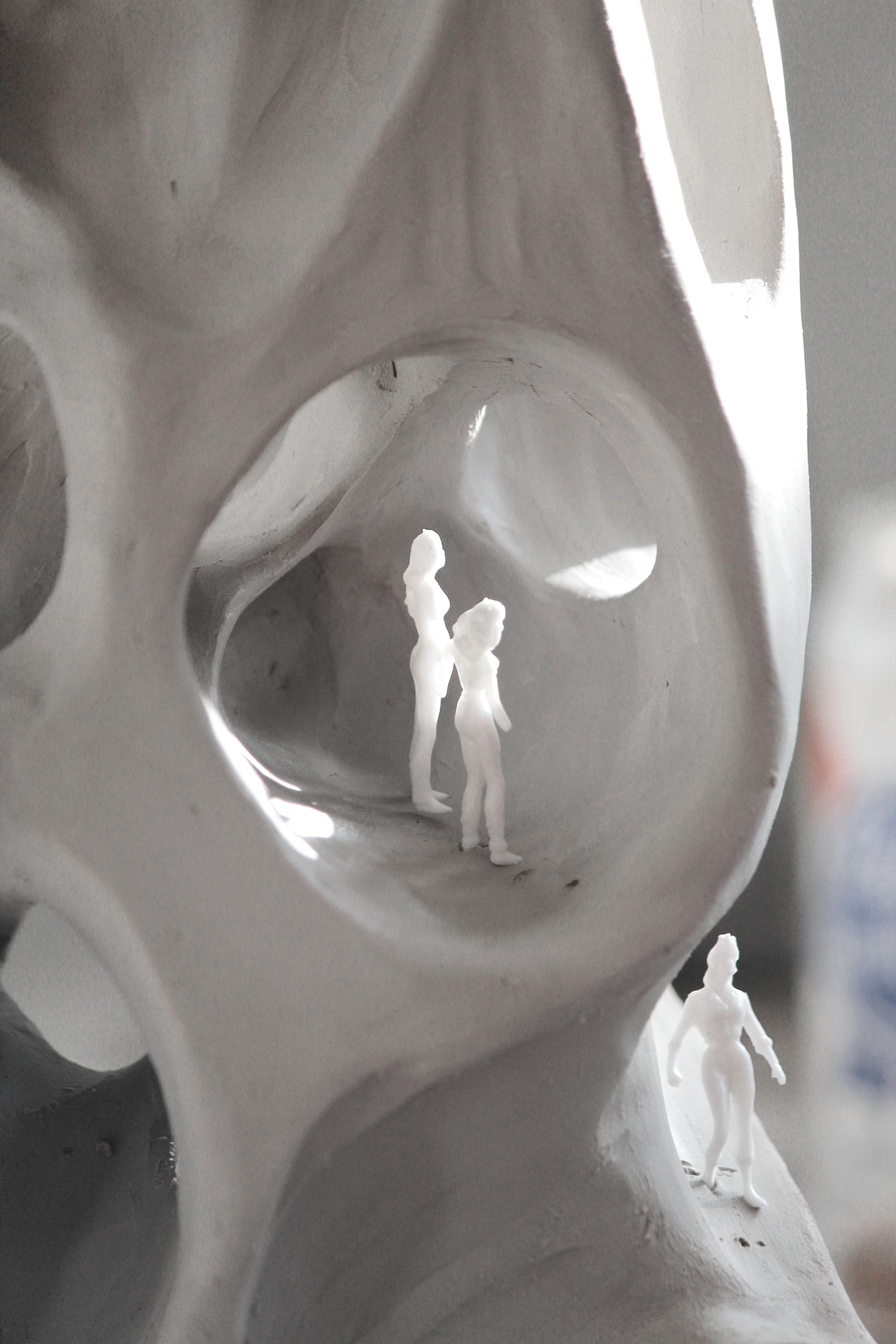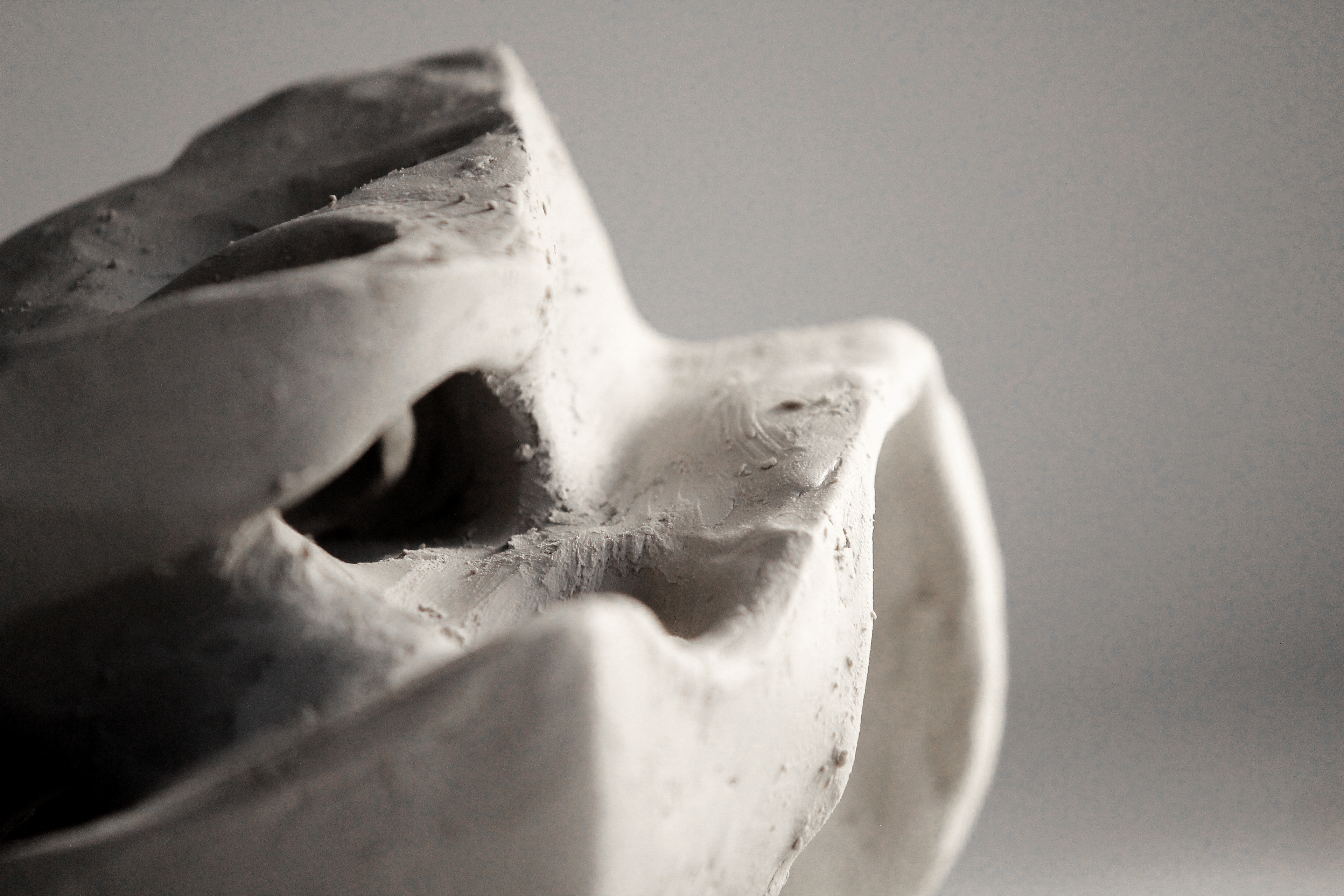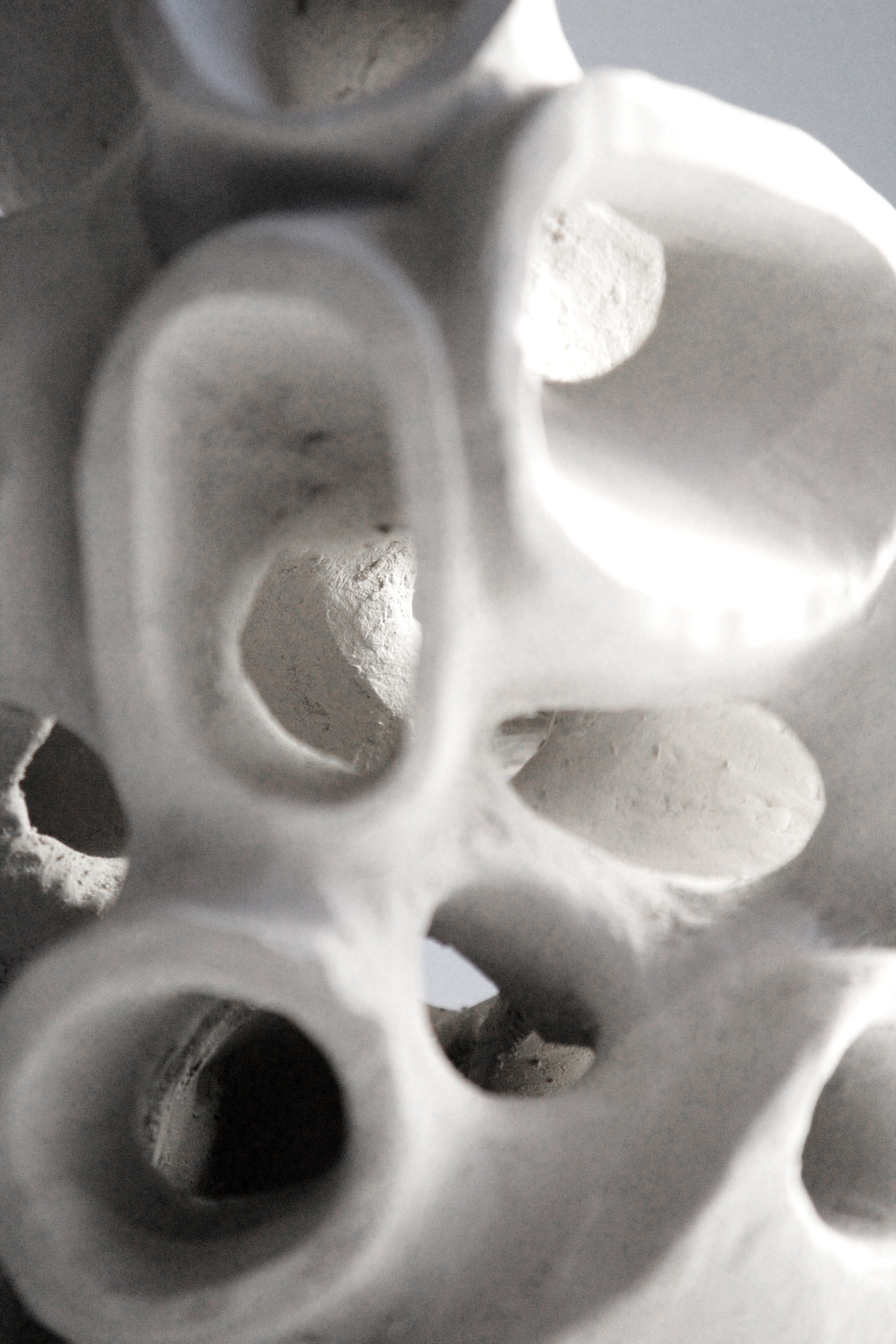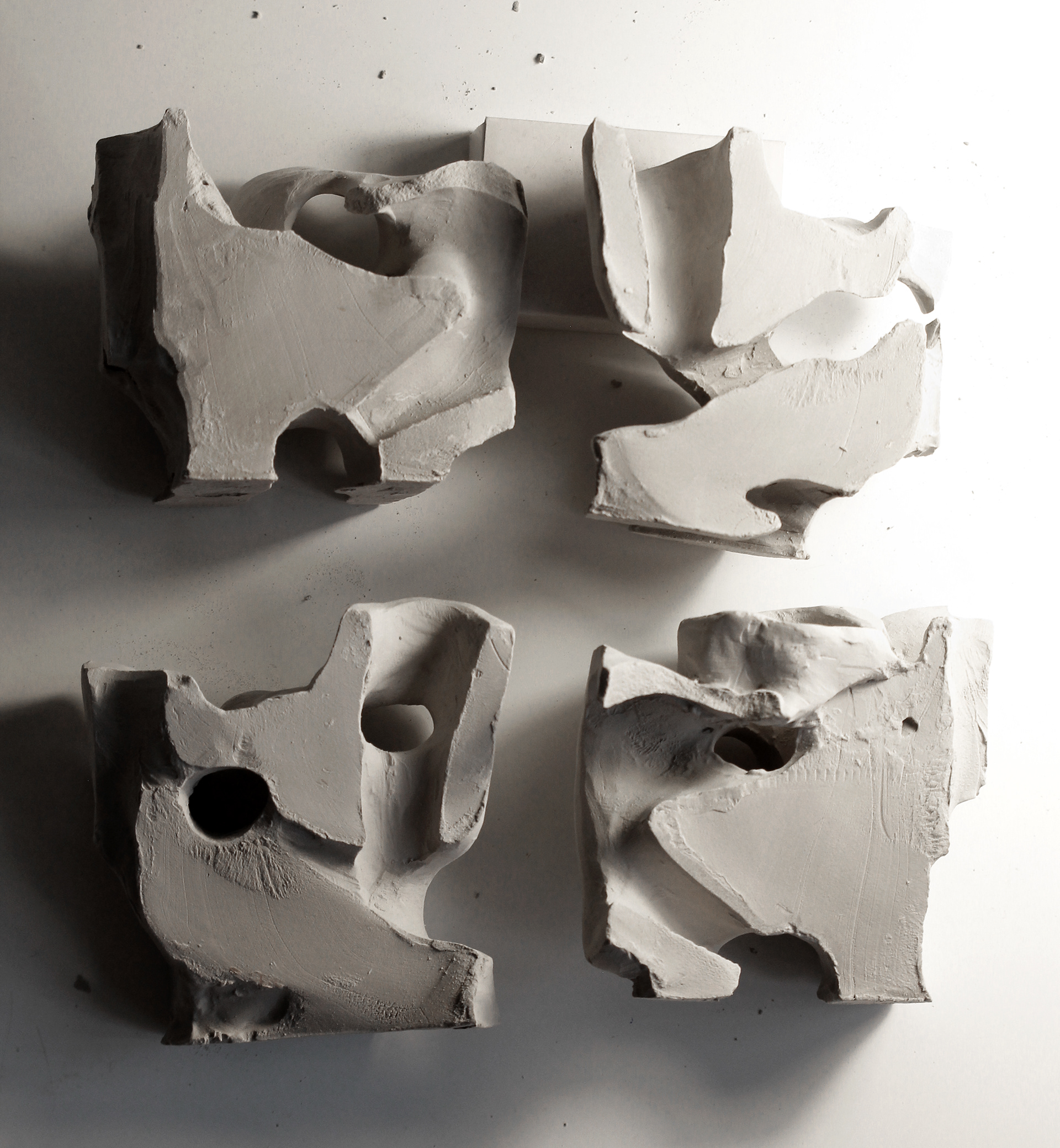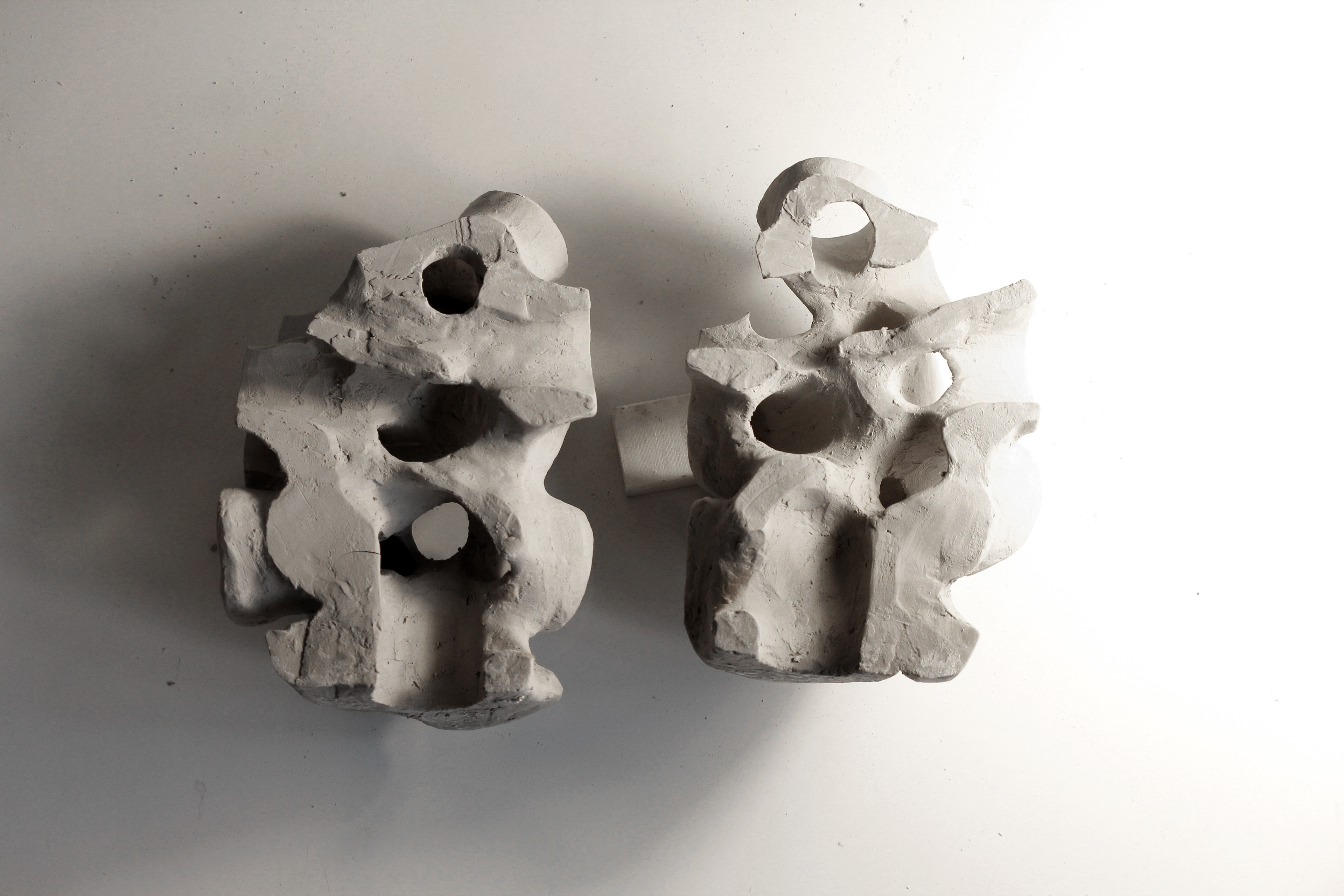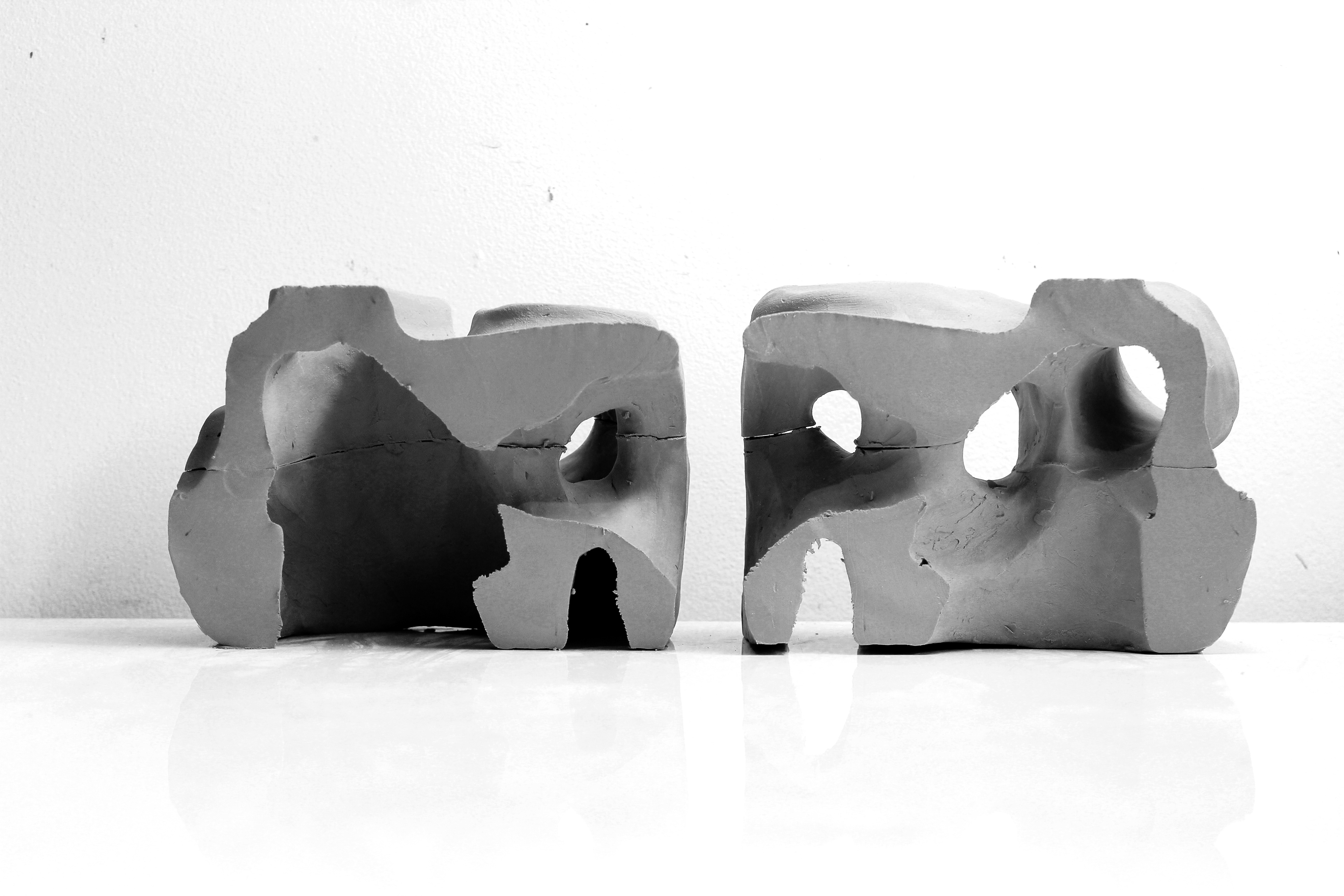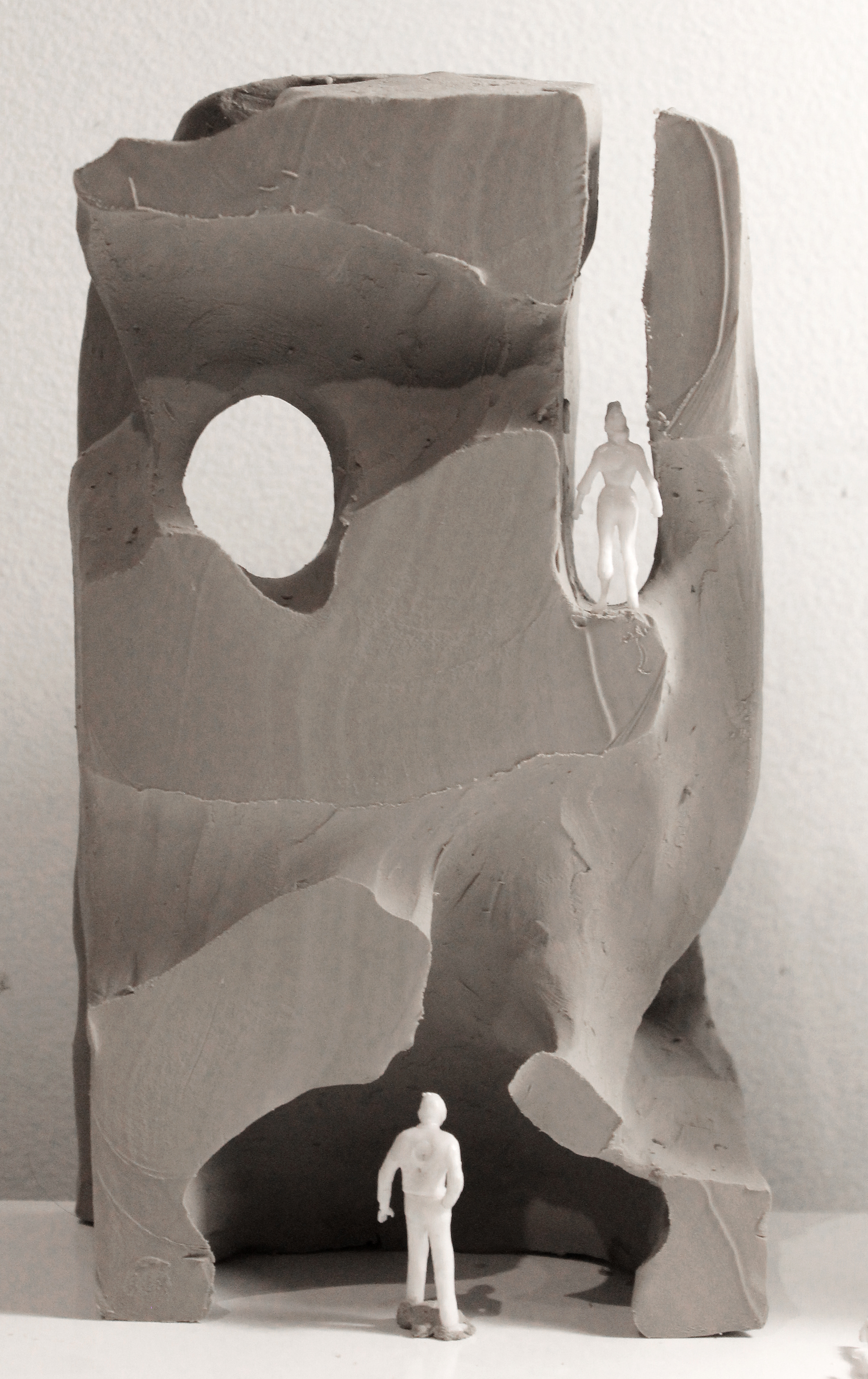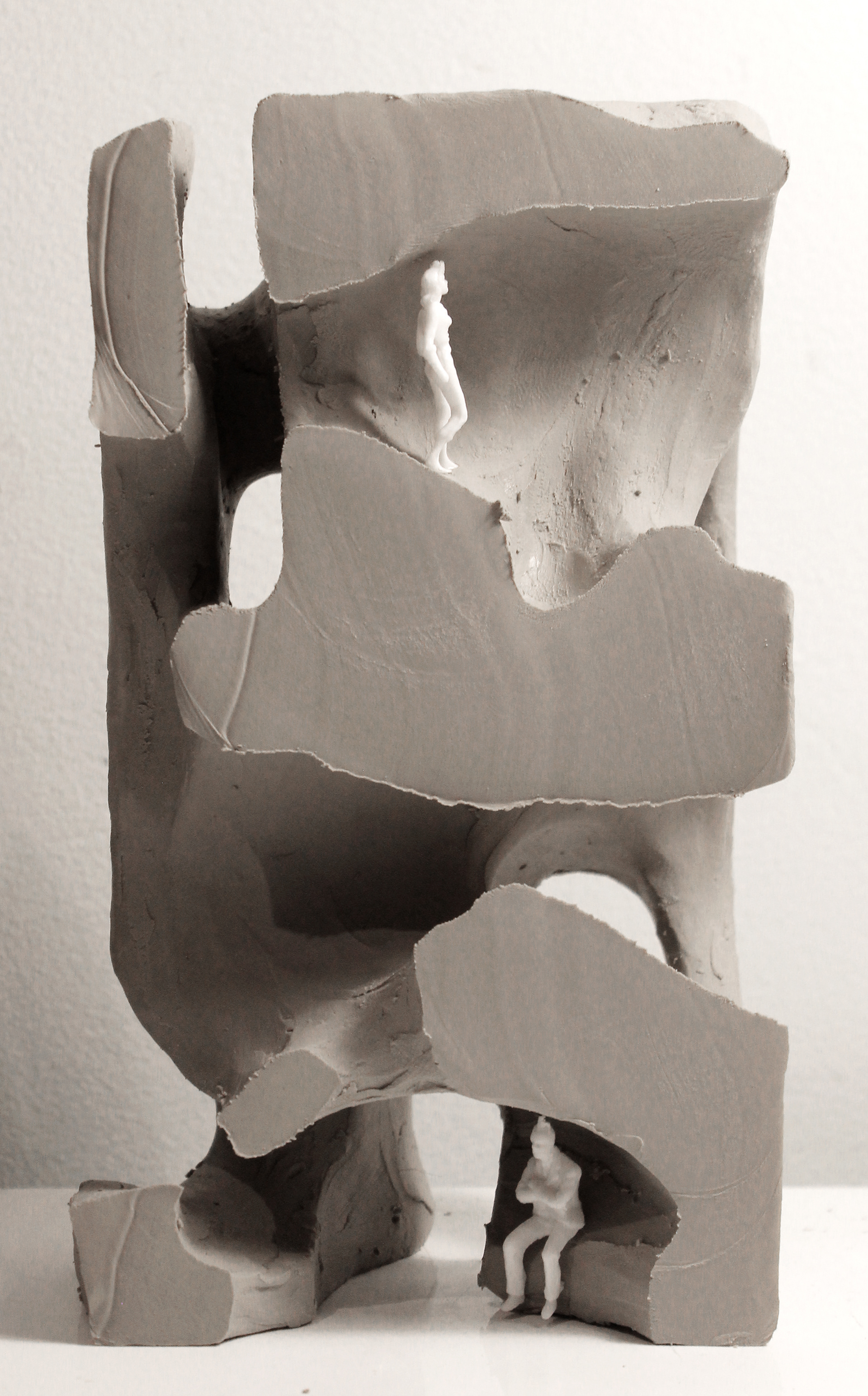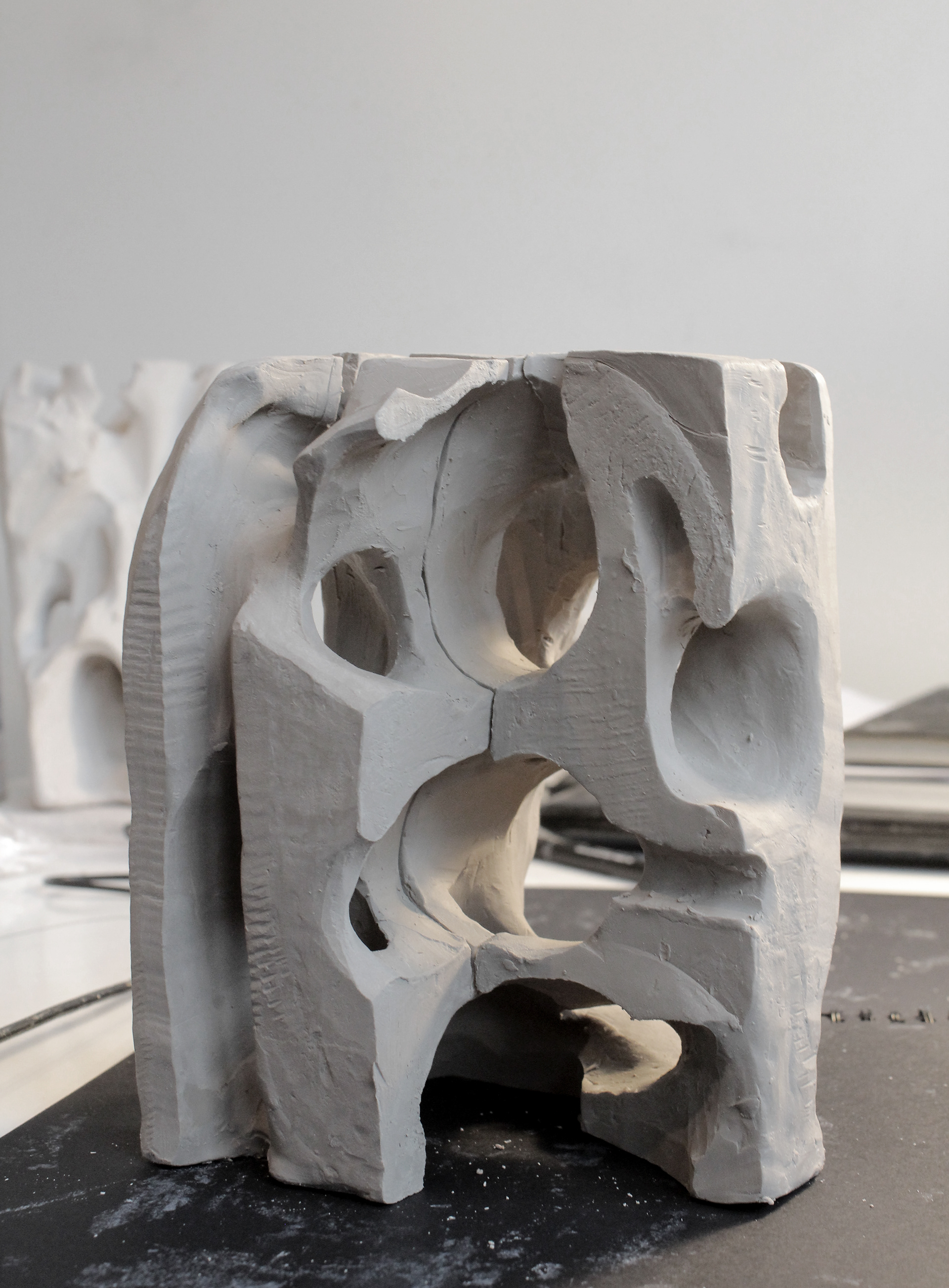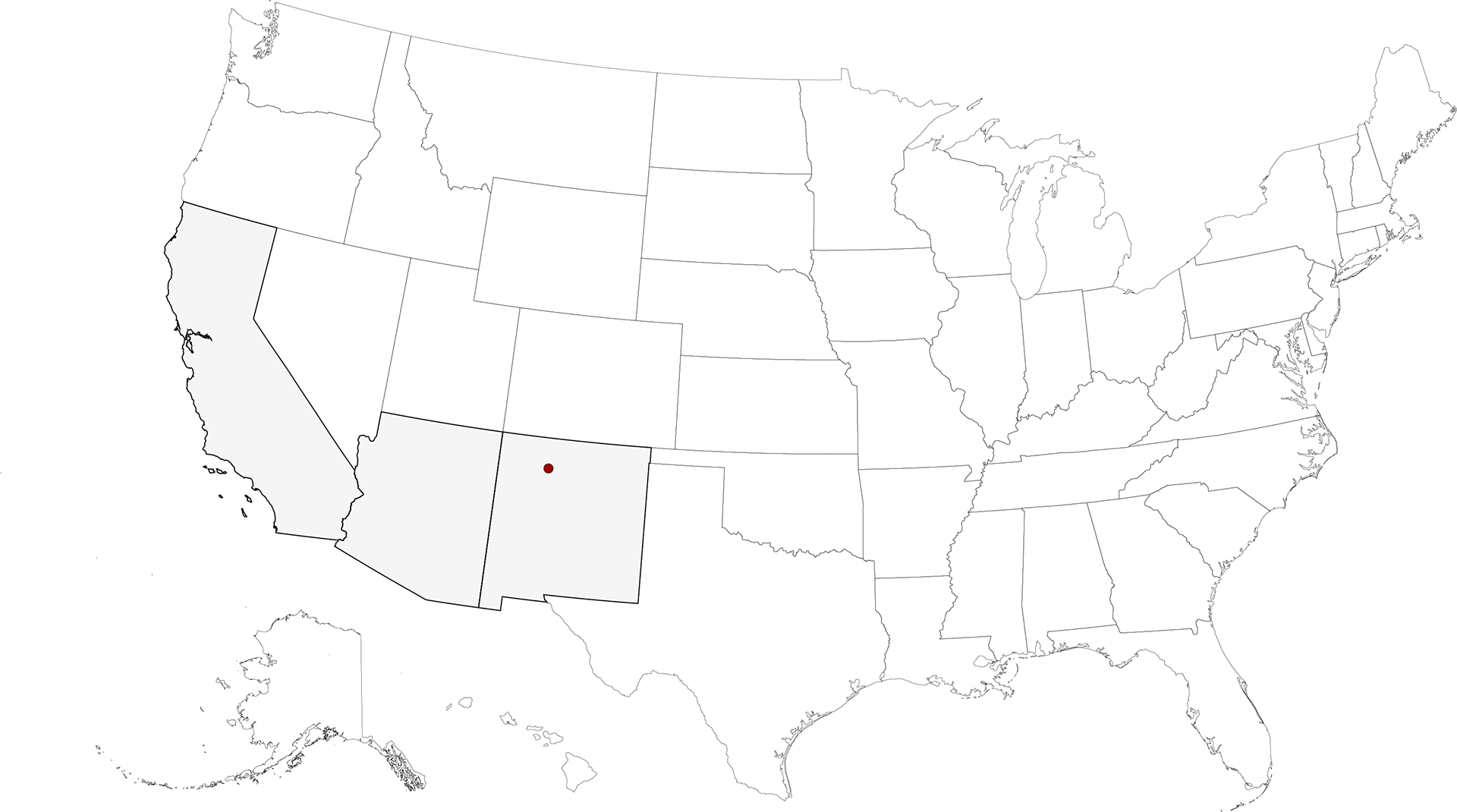 HAND DUG CAVES | RA PAULETTE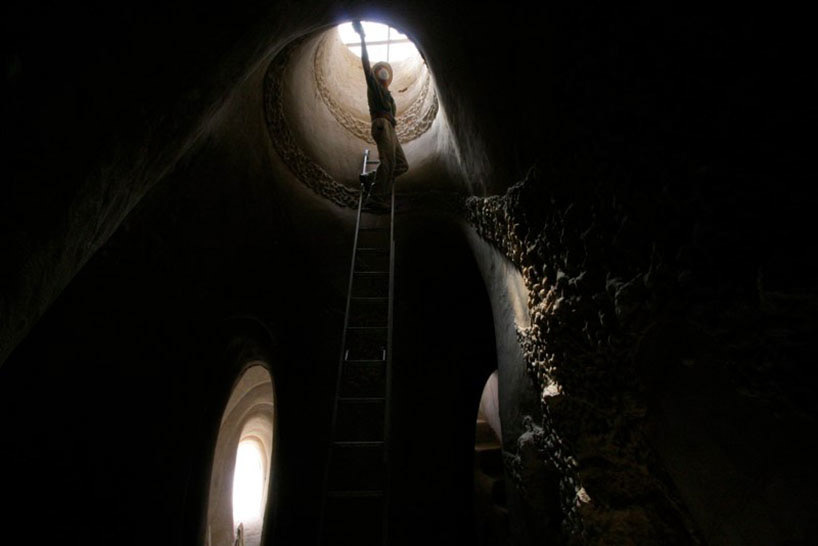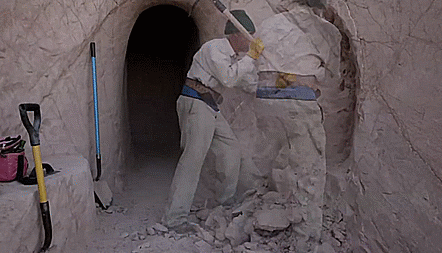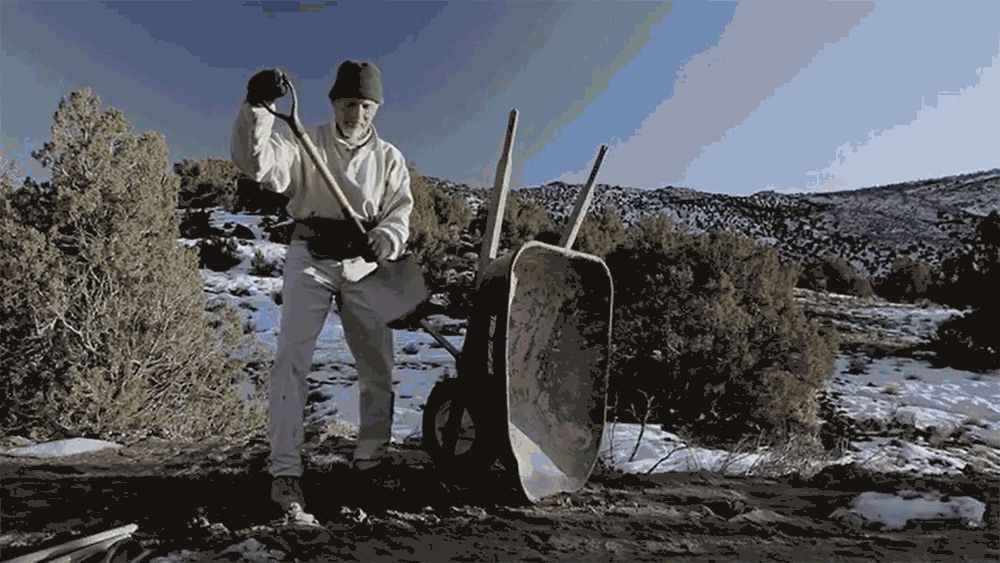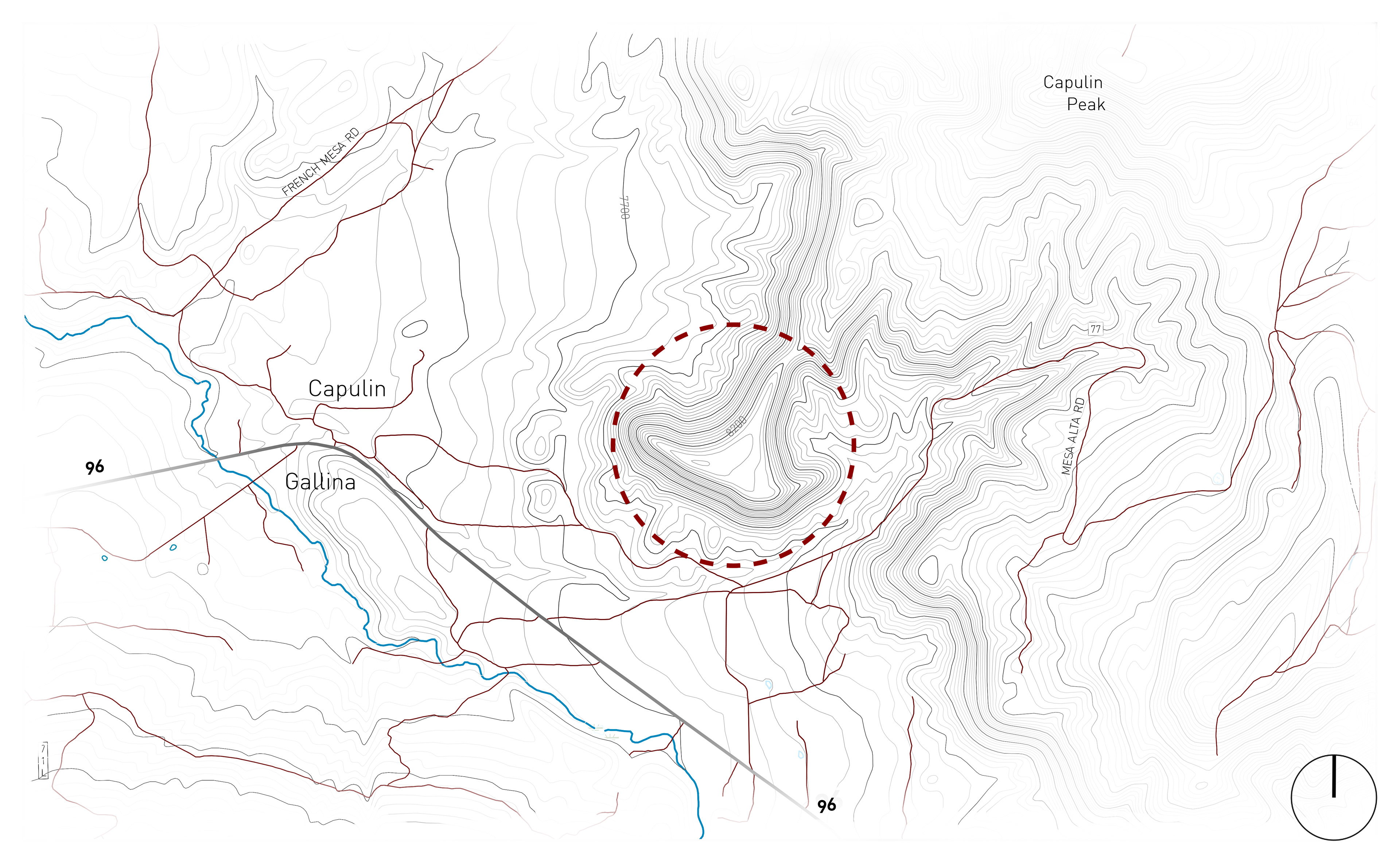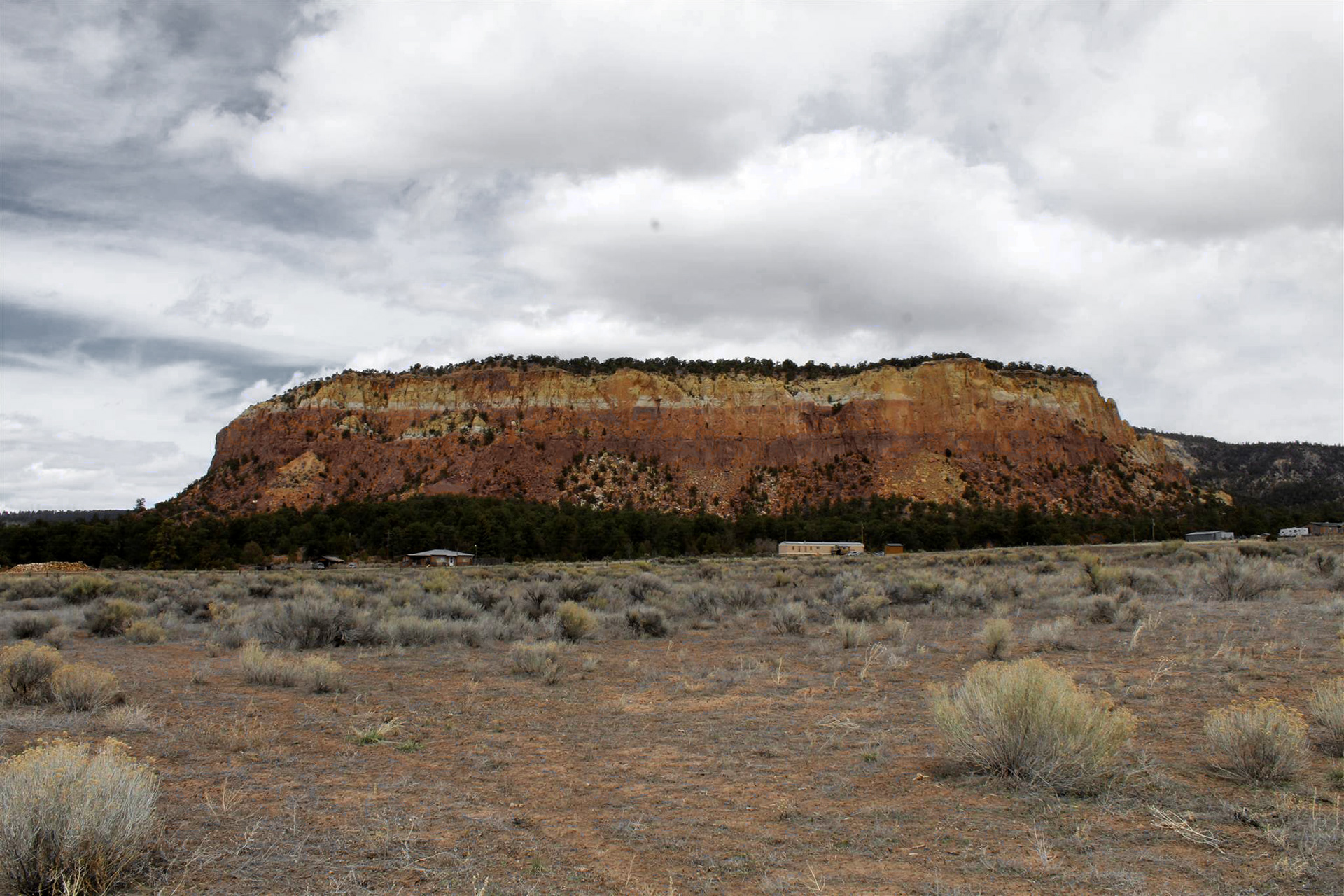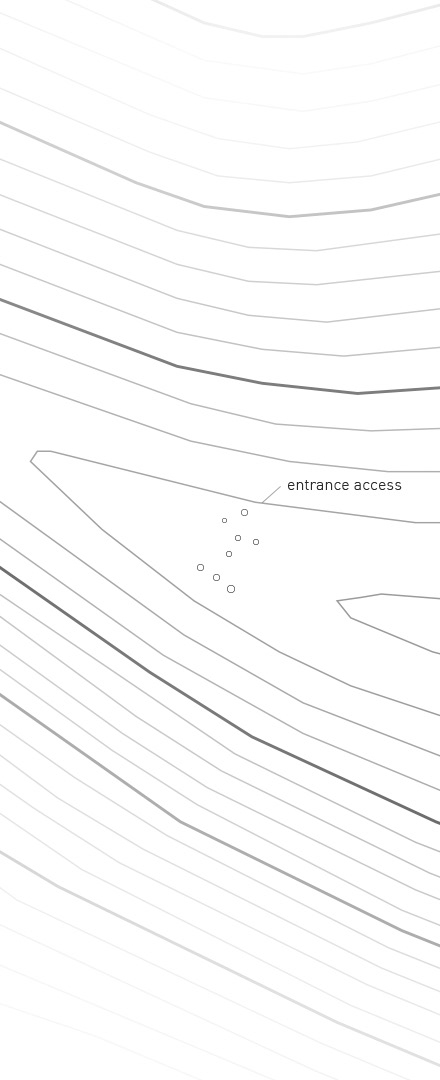 CERAMICS OF GALLINA'S ANCESTRAL PUEBLOANS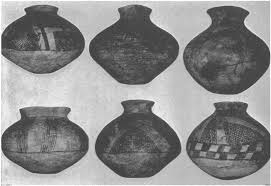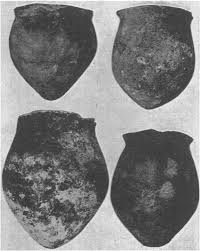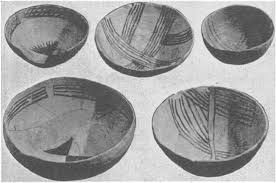 1:100 MODEL | TRANSVERSAL SECTIONS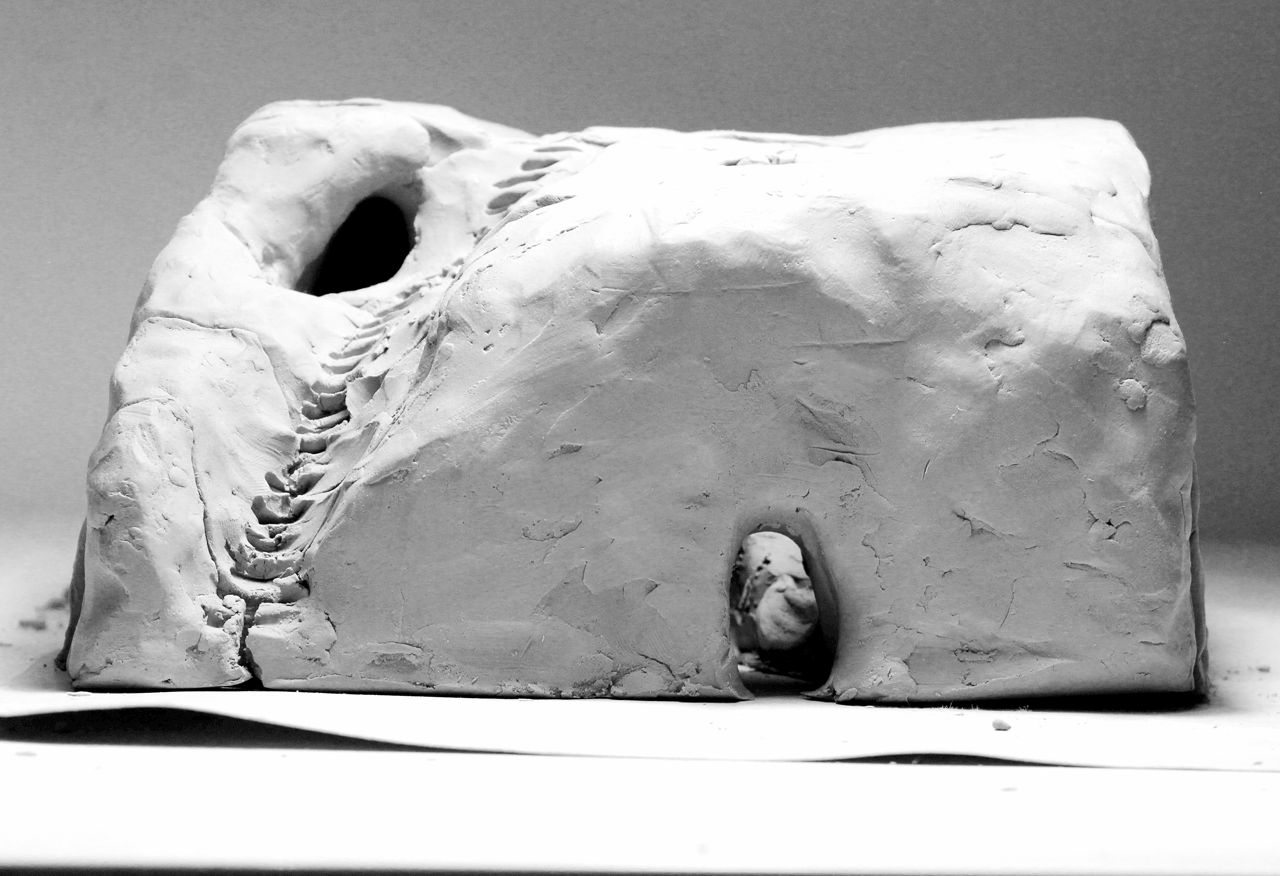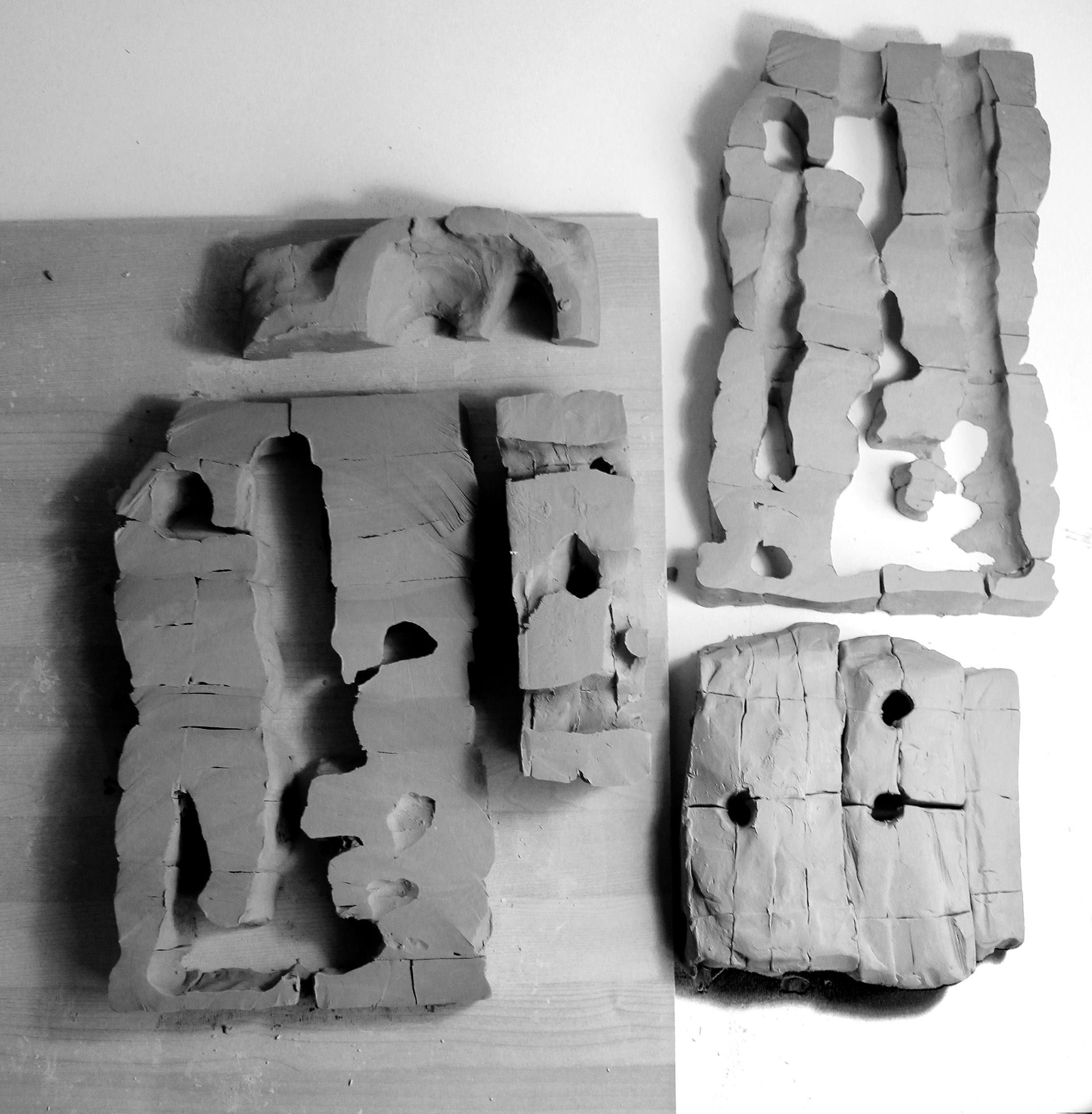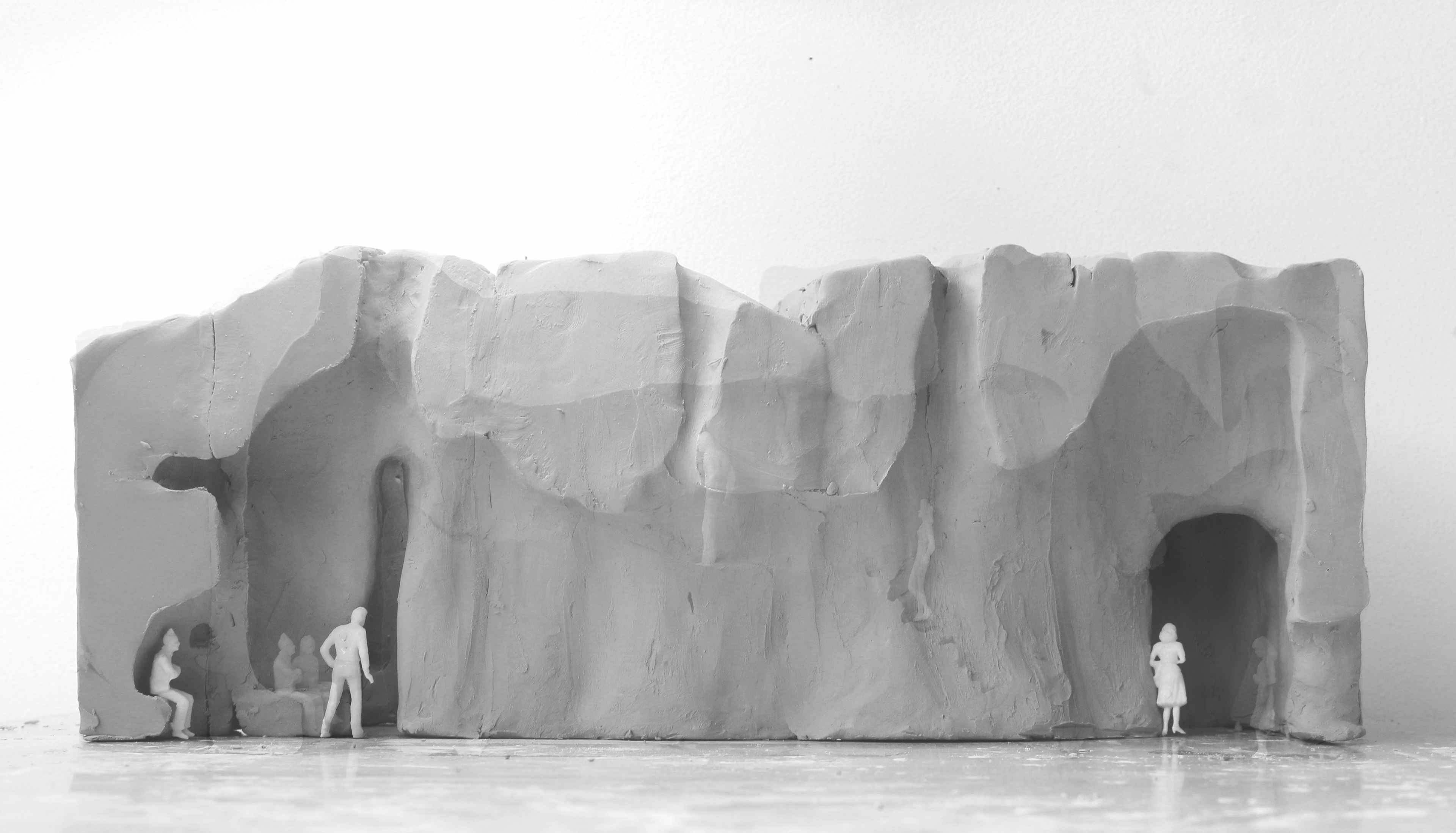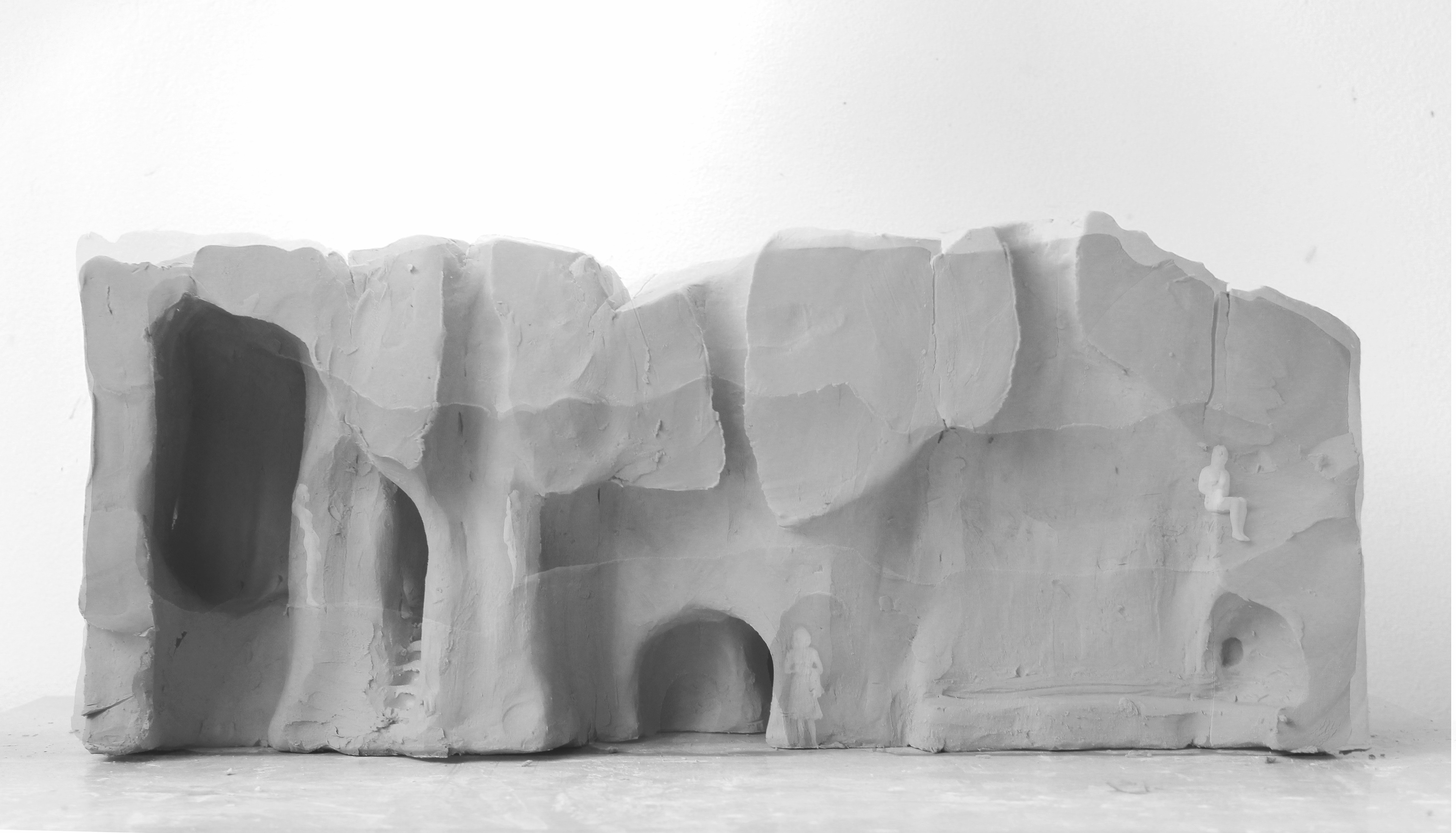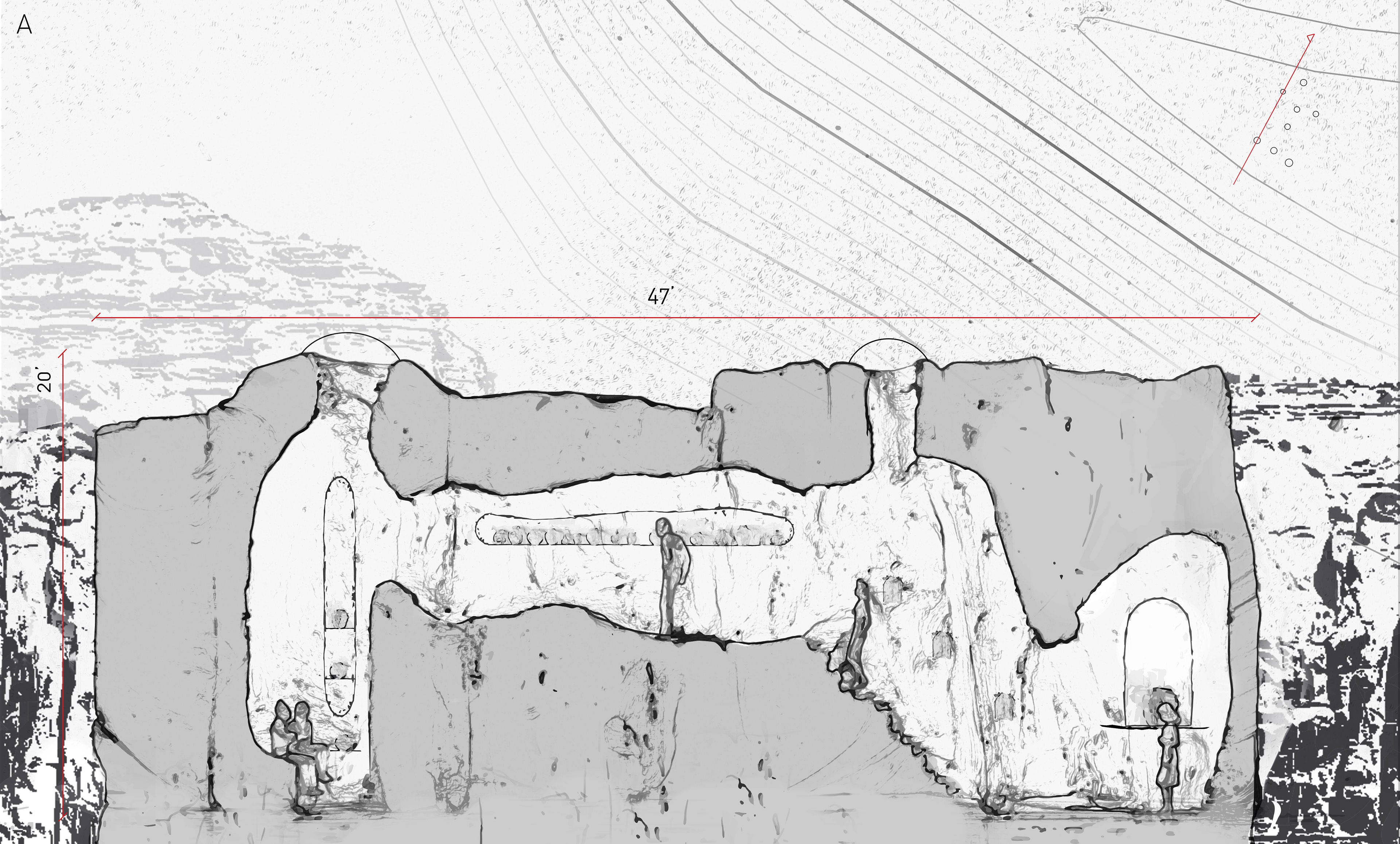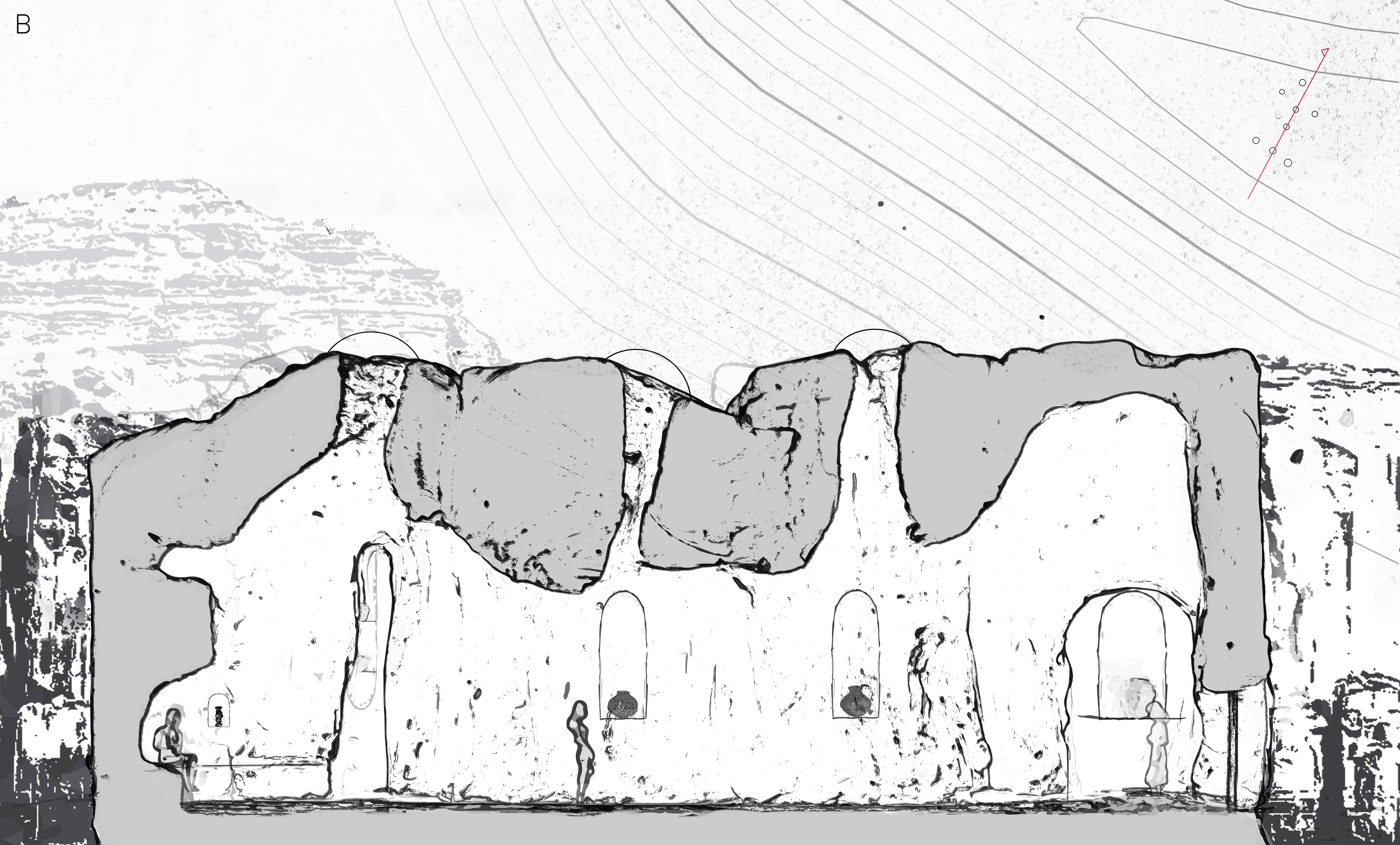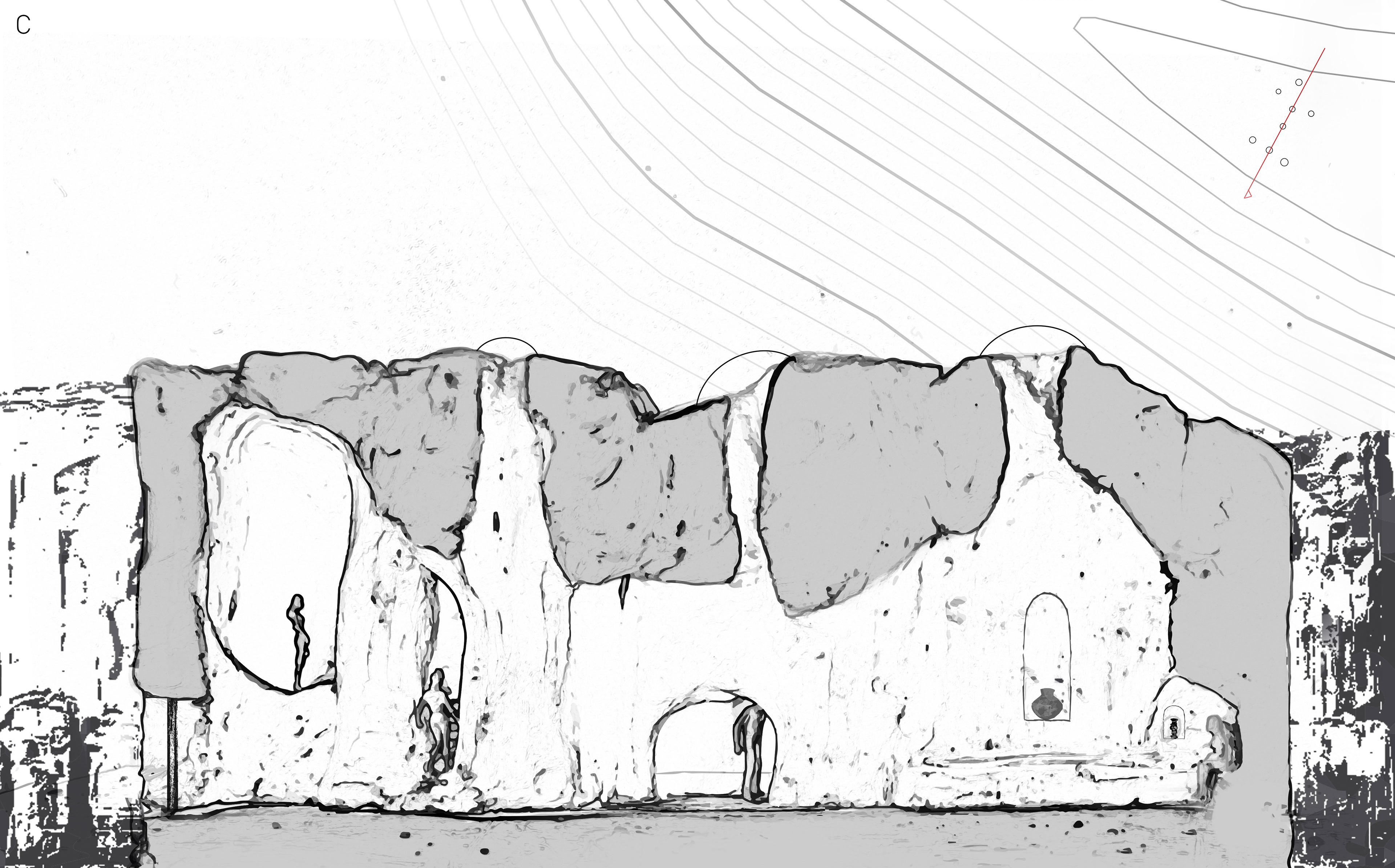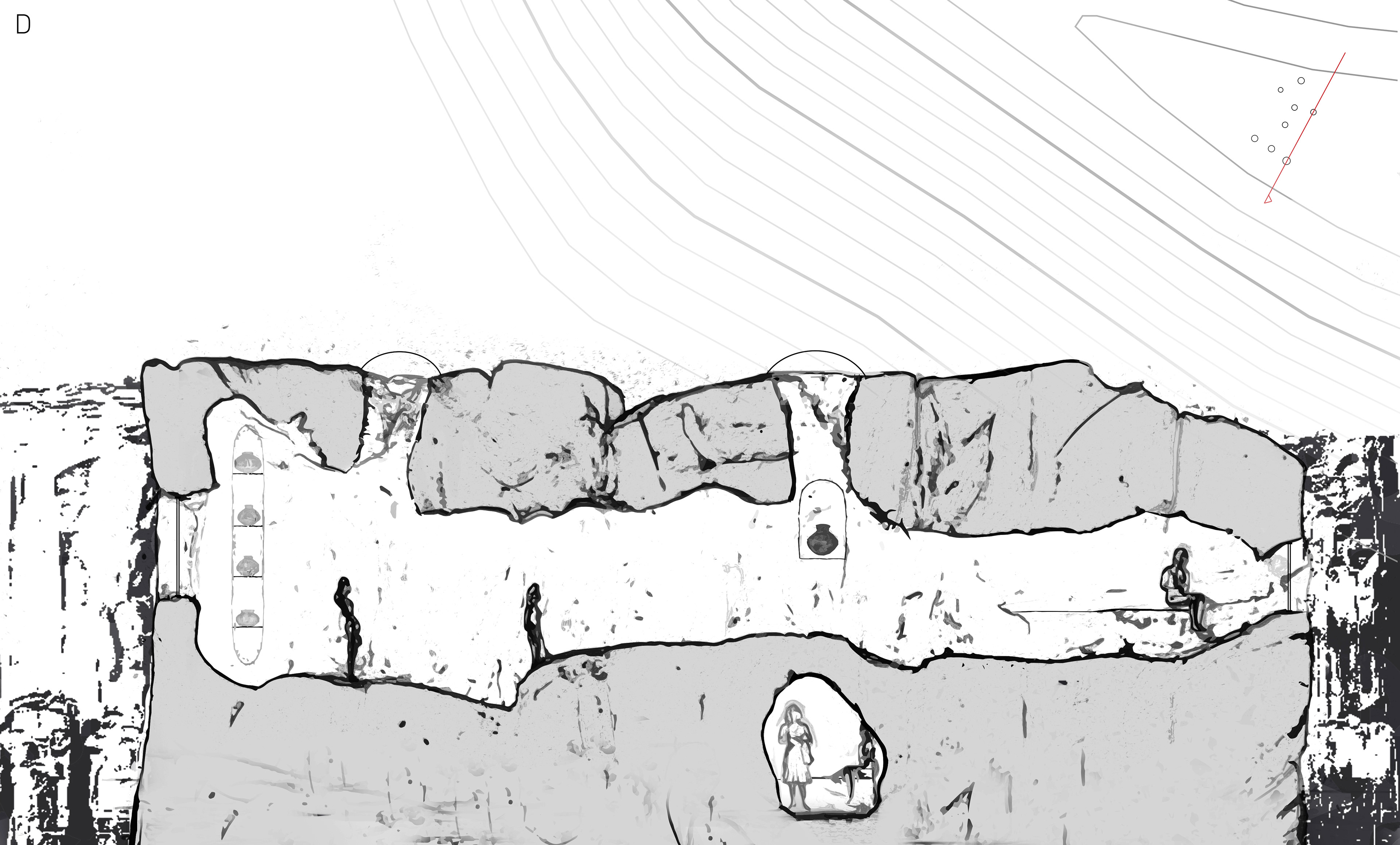 INTERIOR VIEWS FROM MODEL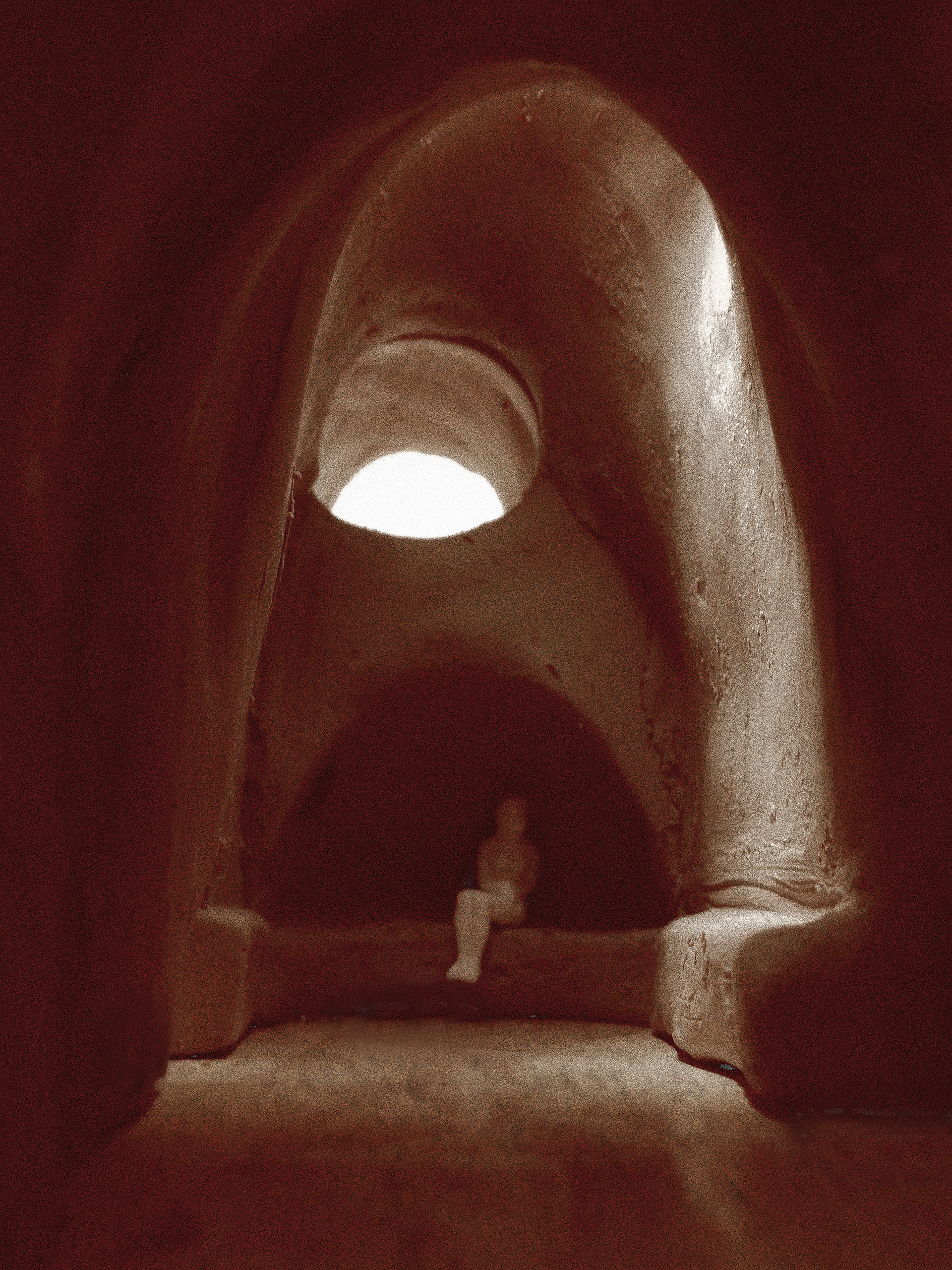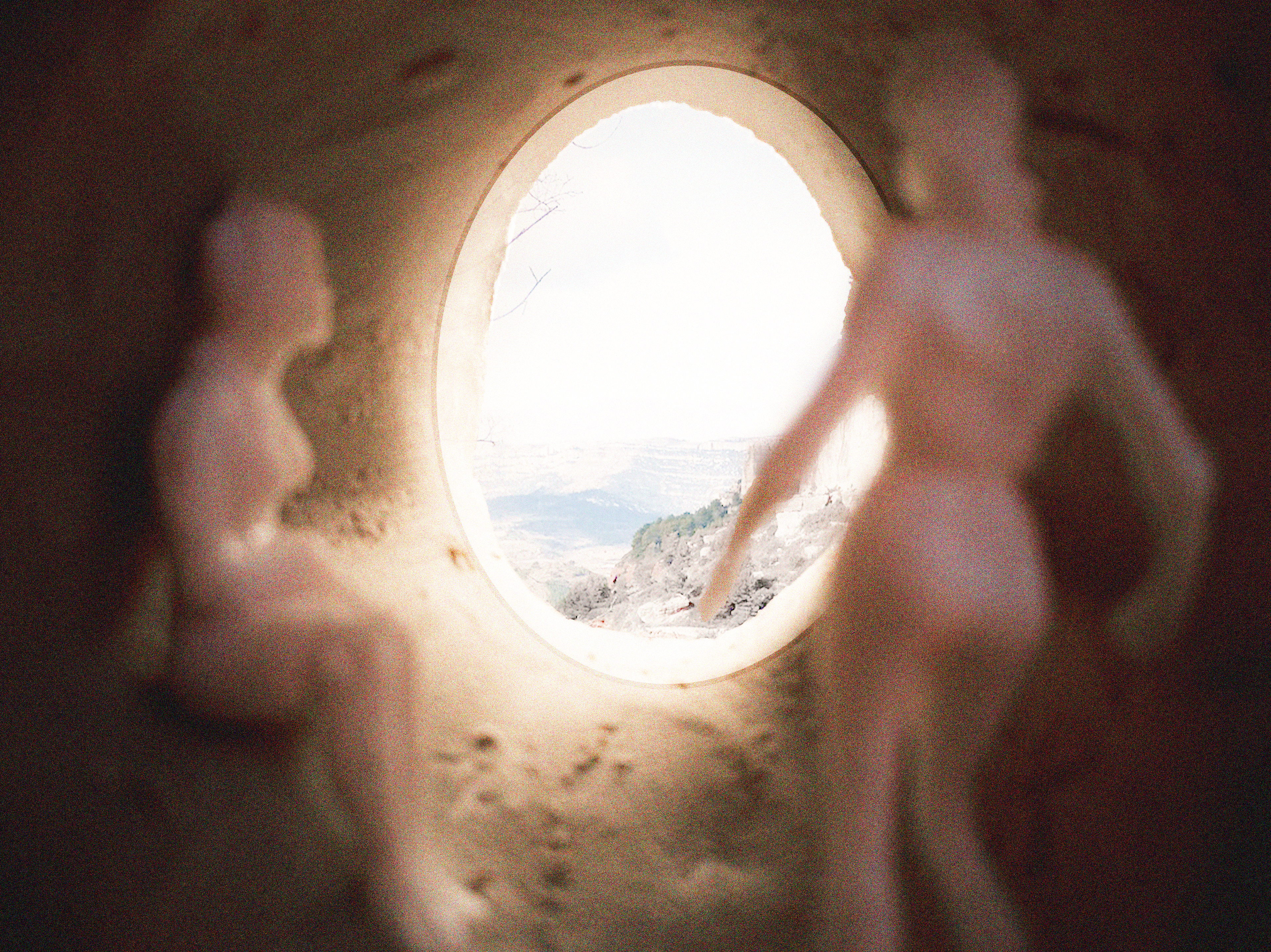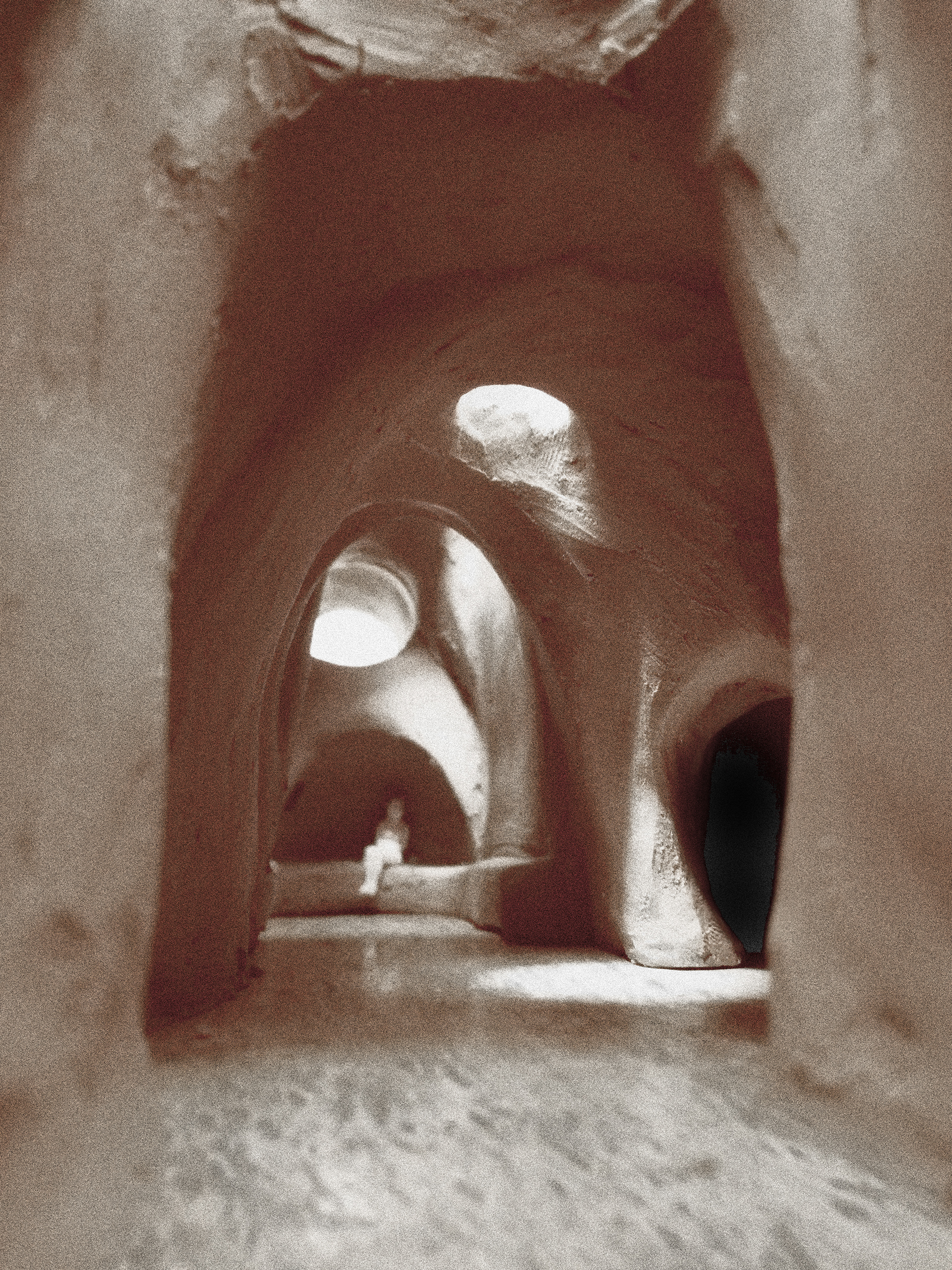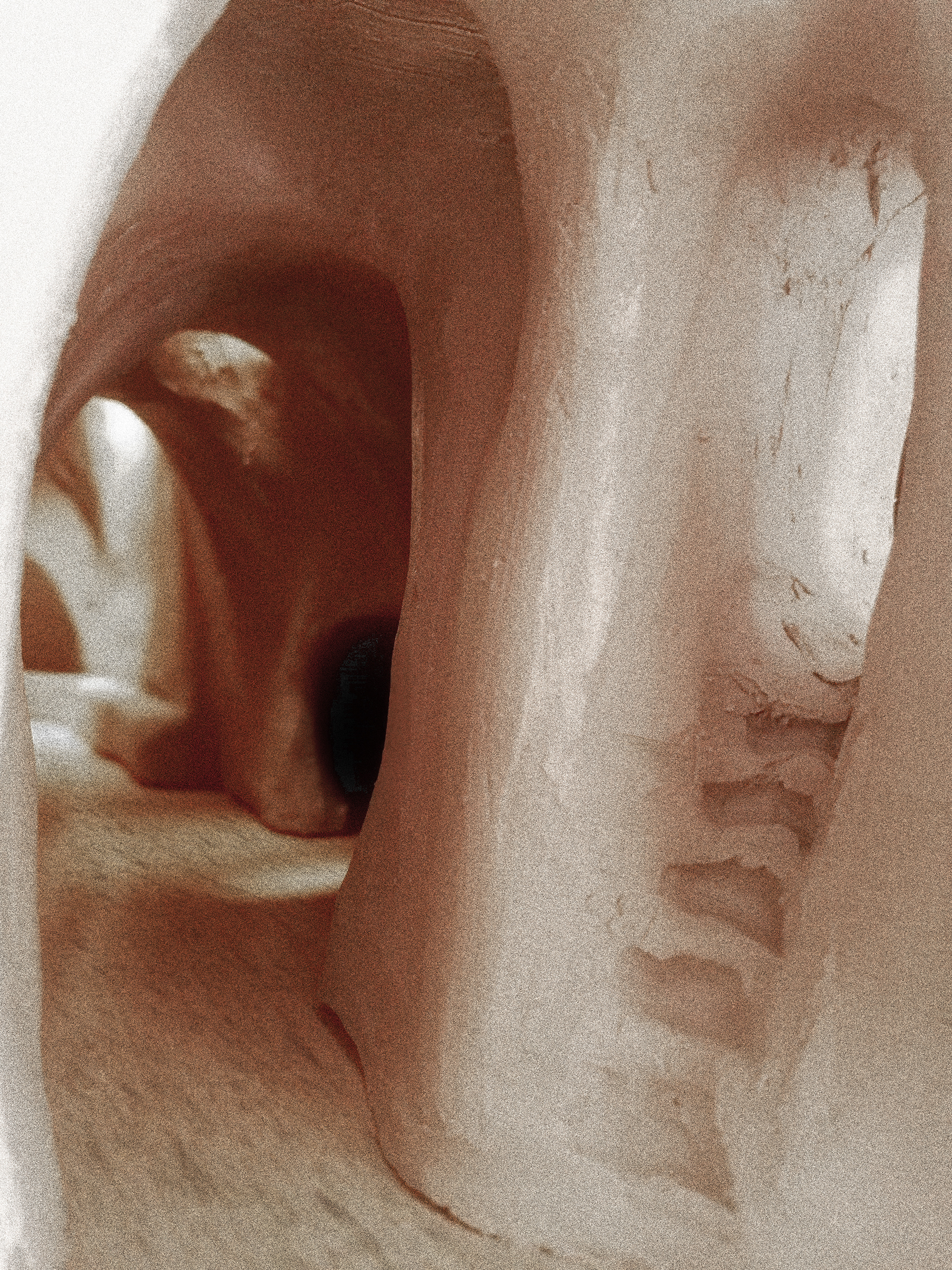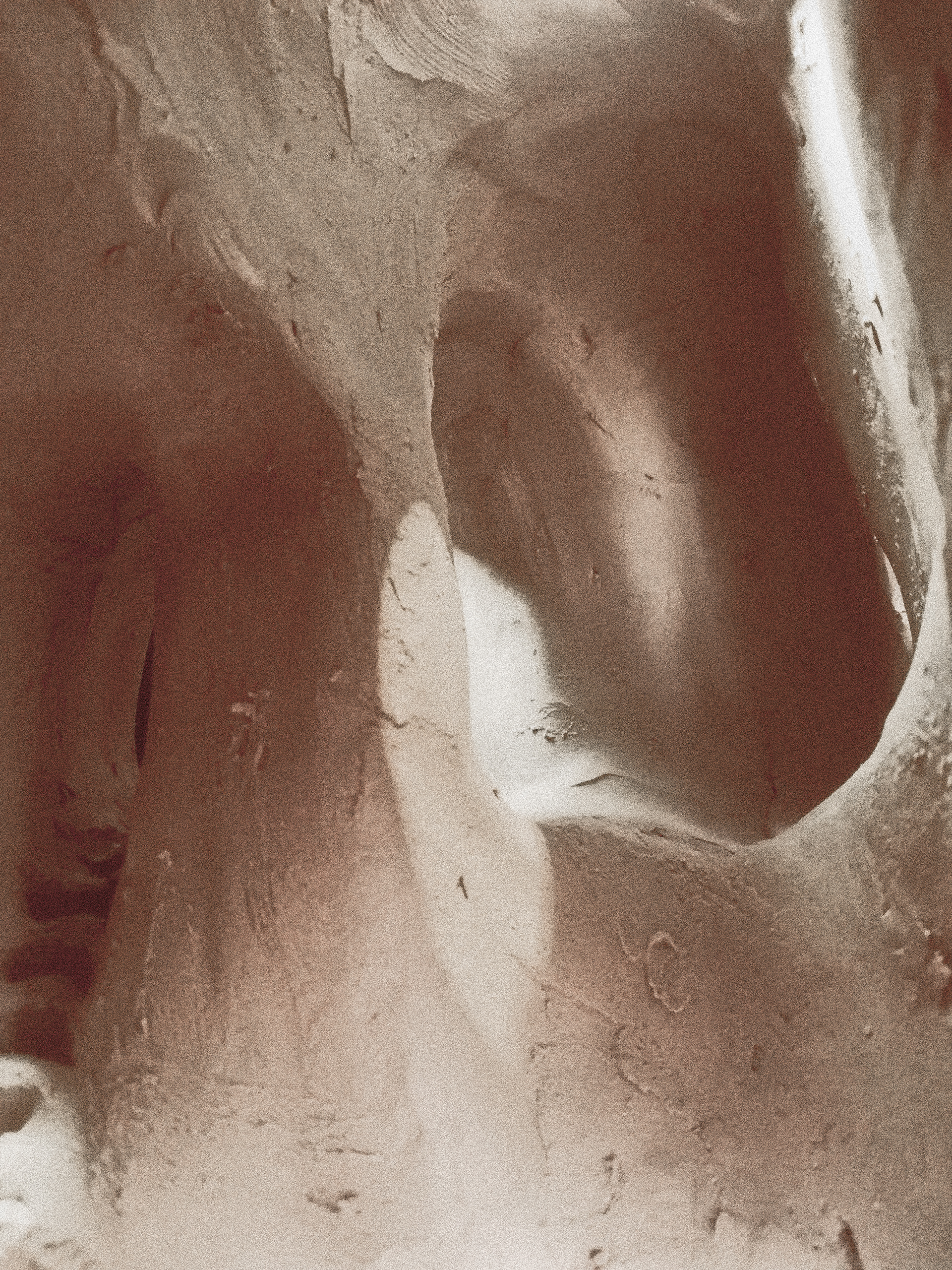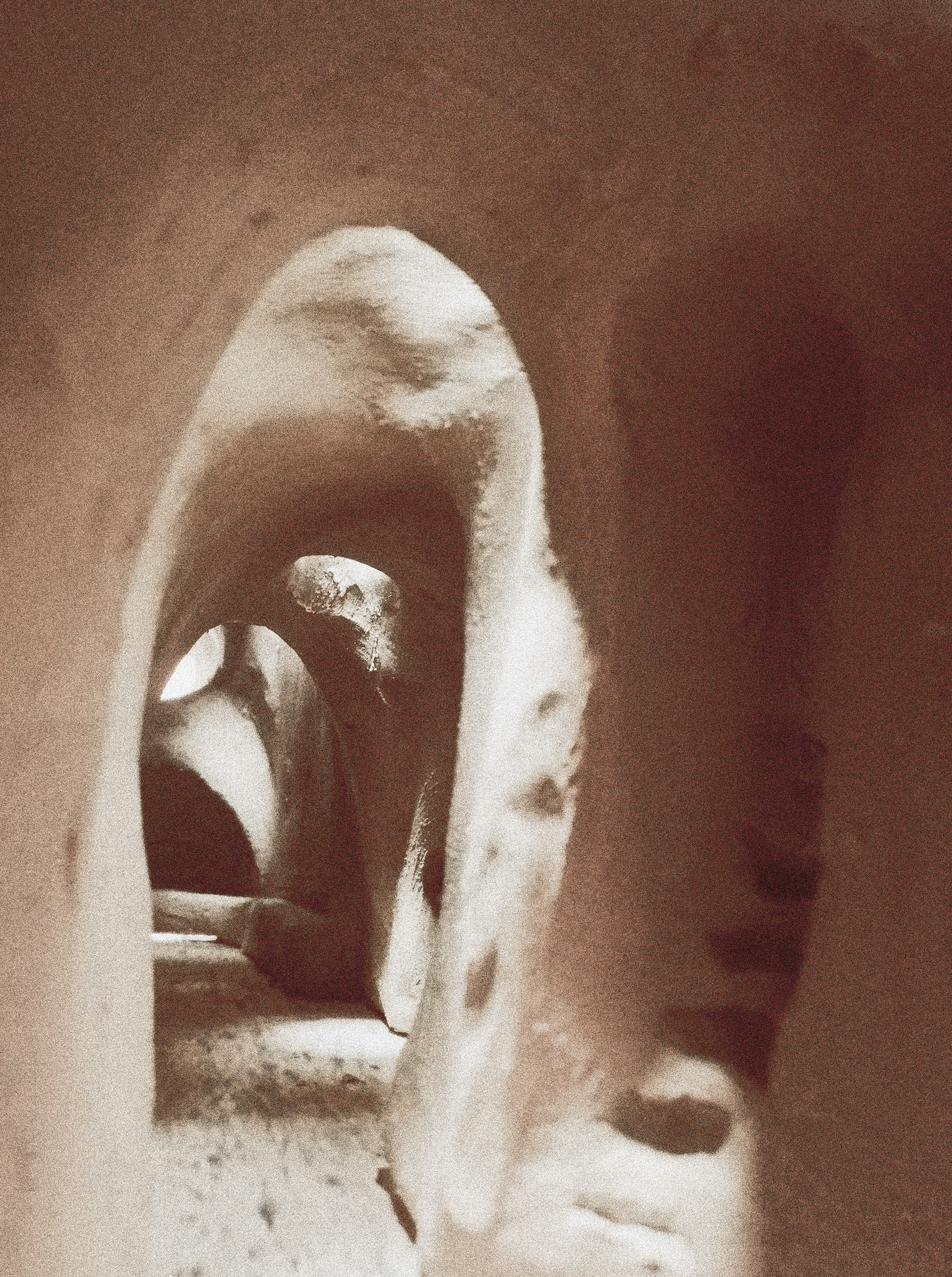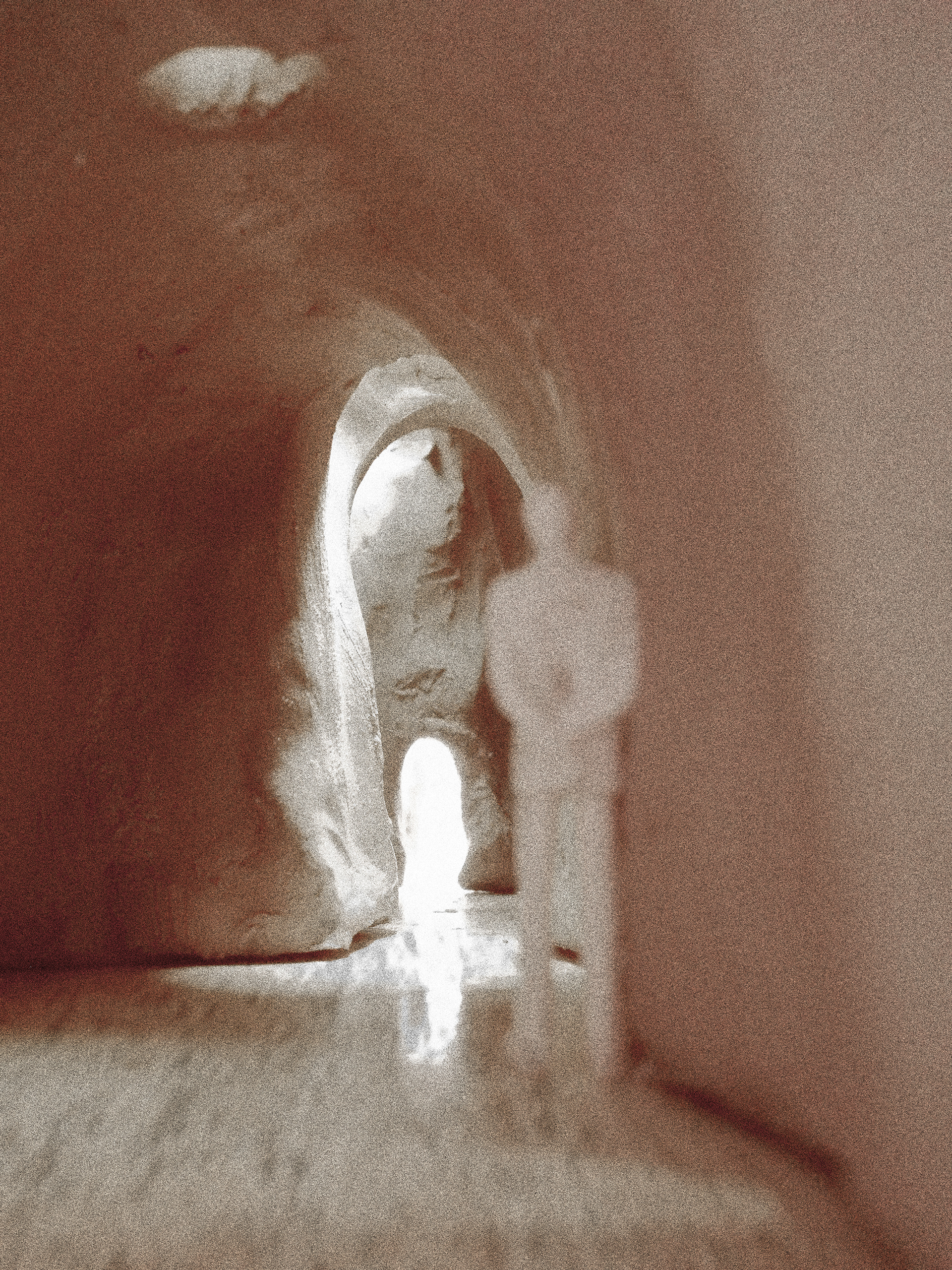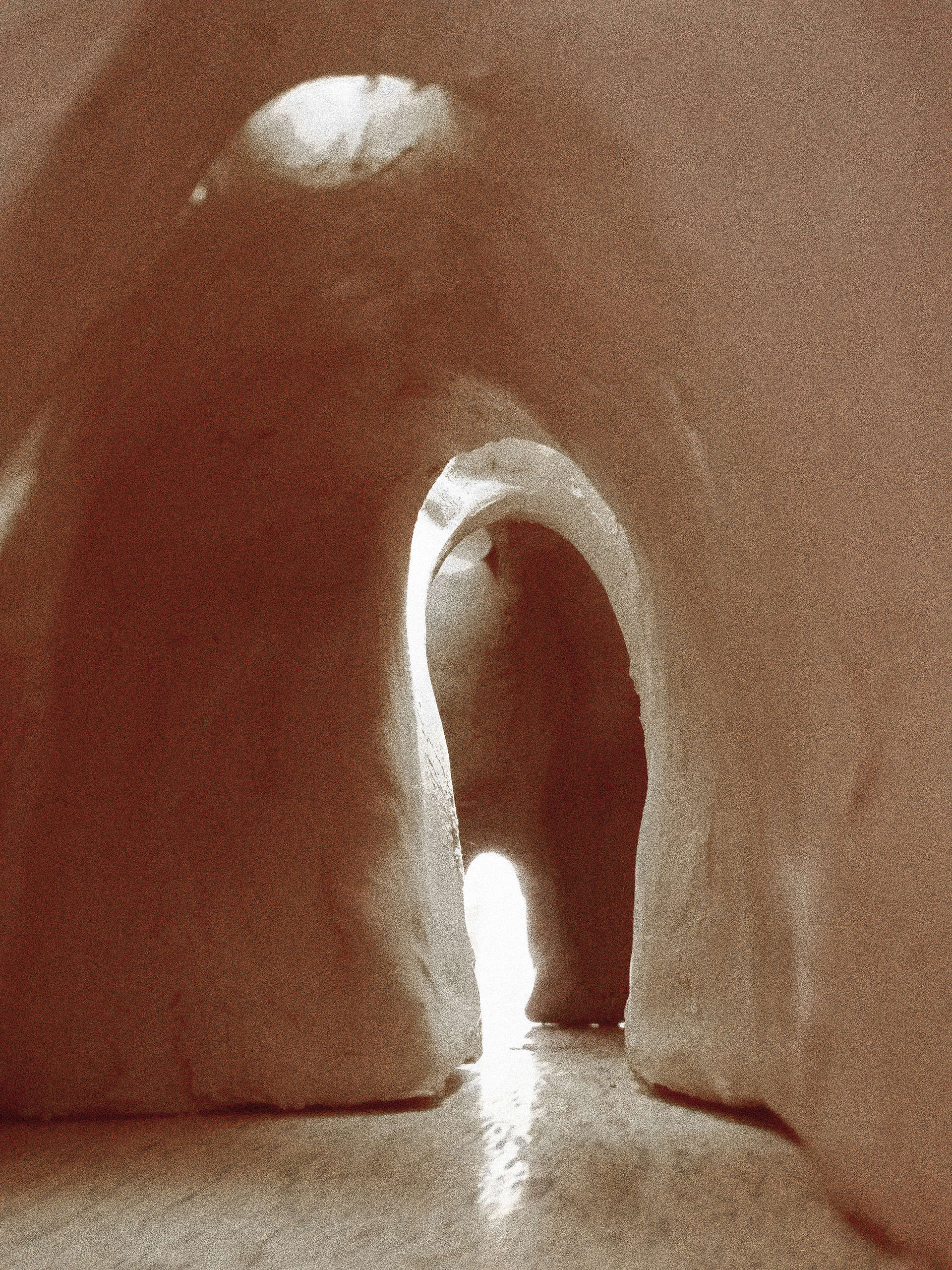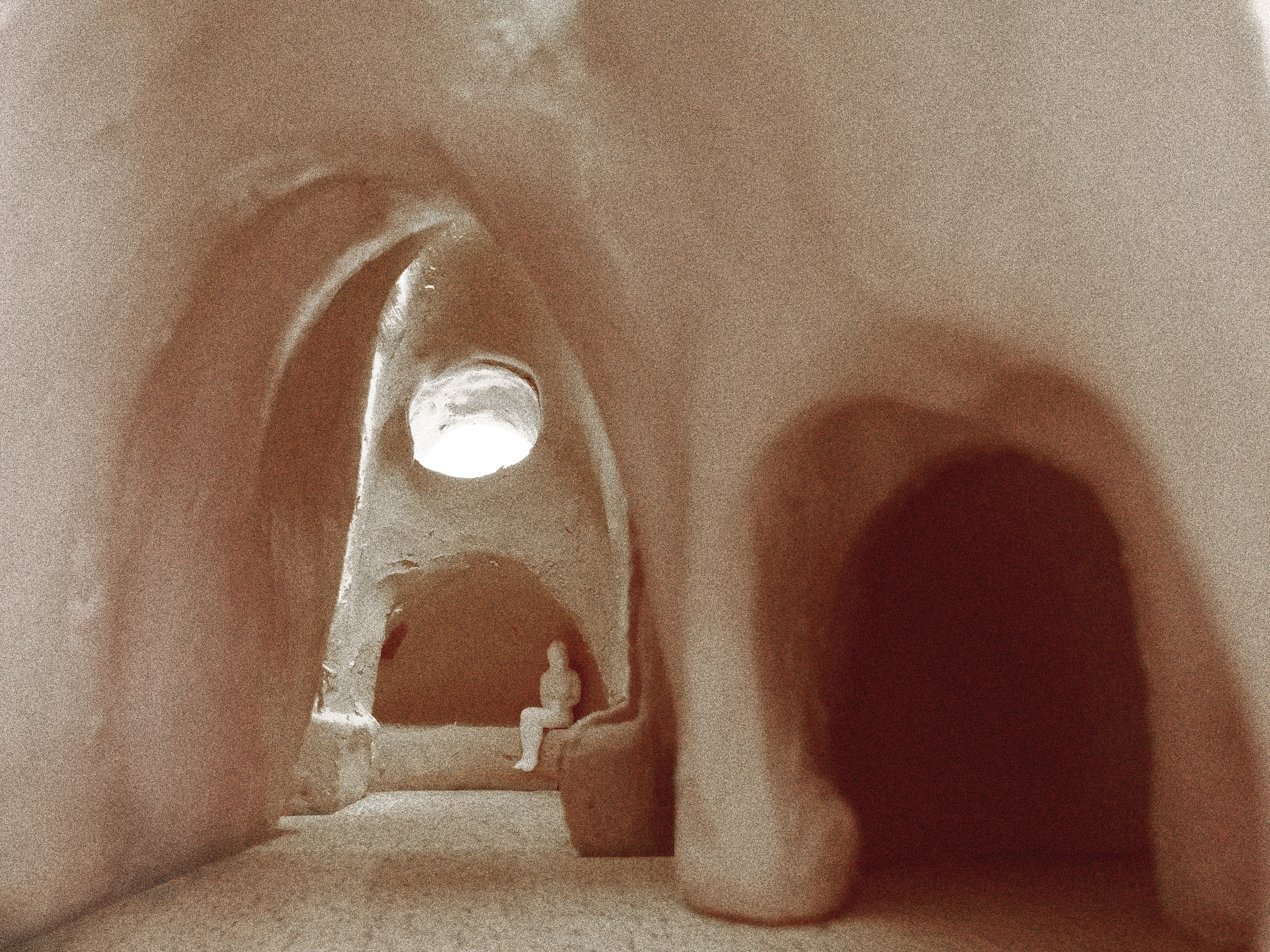 Studio Instructor | Fabrizio Gallanti