Negar Adibpour and Caterina Scattaro | Professors Kiel Moe, Salman Craig and Daniela Leon
The project was developed through 3 separate but interconnected modules (
conflated drawings
,
load path design
and
water bath models
). From the beginning the term "surface" was chosen by us as a directing force behind the project's theme, design and organization. 
Looking at the term "surface" with a different point of view, one of fragmentations rather than continuity, we designed a building where the discontinuities between surfaces define the spaces. These almost but never touching walls became a driving point for the project, creating a fluid yet clear spatial organization, circulation, structure and ventilation for a museum of fine arts and artists' studios. These fragmentations result in the two programs being spatially independent yet not isolated from one another, creating spaces that can interact visually, yet operate independently, with separate circulation paths, air and light conditions. The gaps also echo in section through the atrium and spacing between the floors and the party wall defining the programs on every floor, creating buffer zones and an emphasis on the distinction of the users.   
Each part of the building has its own means of air, load and people flow. 
In order to achieve ideal lighting conditions in all seasons, the CLT slabs were designed slightly pivoting from floor to floor, corresponding to the orientation of the building. At the edge of all floors, the secondary façade calibrates, with the slabs, the amount of natural light that each program receives.
The interior façade also directs the natural flow of warm and fresh air inside and outside the building, allowing a more comfortable setting for the two programs. The distance between the rotating slabs and the primary façade creates an all around atrium which combines the three main design intentions into one communal space for the residents and visitors.  
Finally, enclosing the whole system, the envelope augments a comfortable lighting condition through the use of both frosted and clear glass codependent on the orientation, interior program and the interior secondary façade.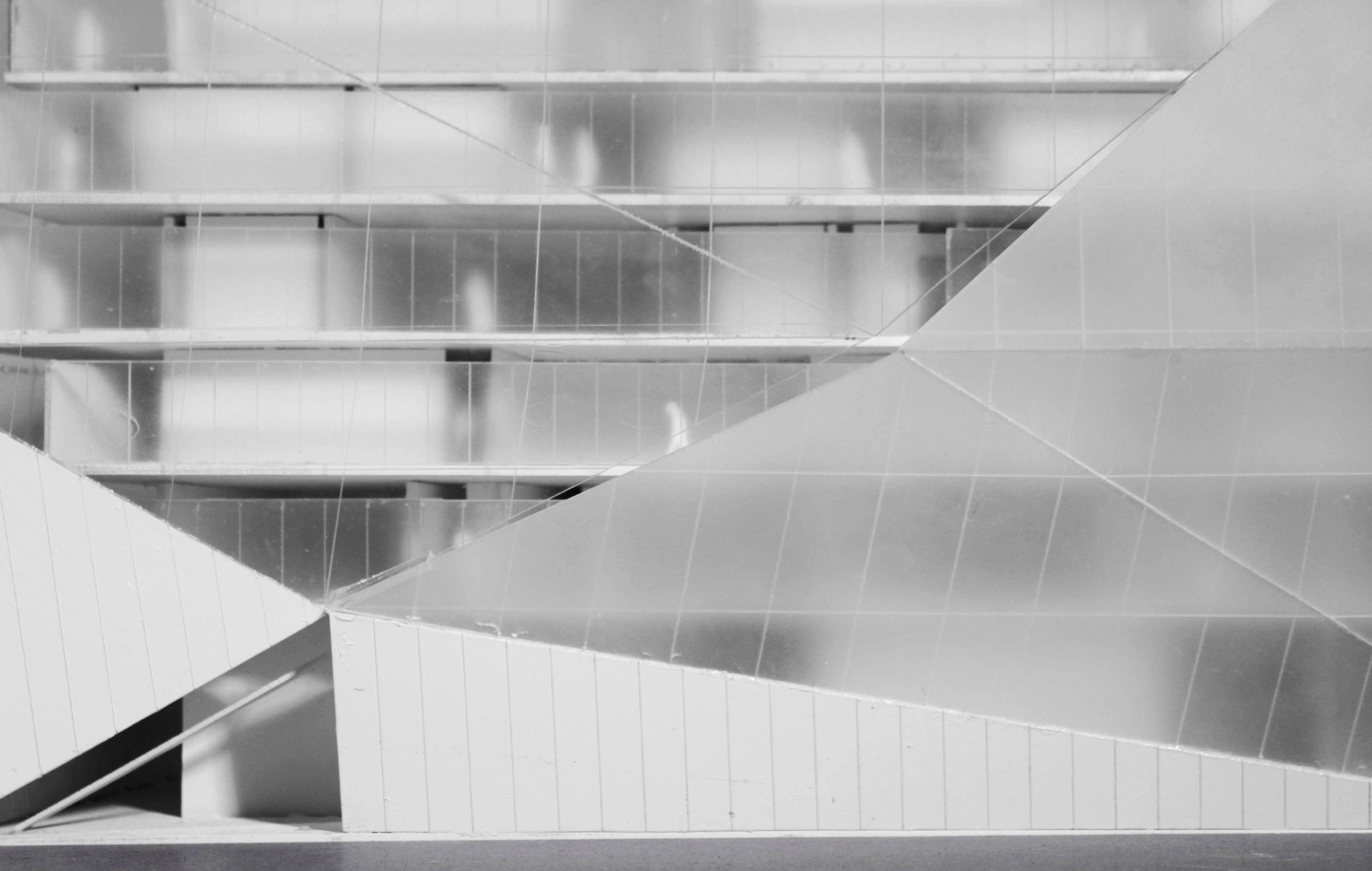 Construction Sequence Video